On-Call Chemical Dependency Counselor
Clackamas, OR
Mental health is an essential component of total health. As mental health professionals, we're on the front lines every day, using the latest advances to help those in need. If you share our passion for care and our commitment to helping those around us, you'll have the resources you need to make a real difference. Our services include adult and child therapy as well as help with addiction and eating disorders.
Job Type: Full-time

Job Level: Individual Contributor
Travel: Yes, 10 % of the Time
Success Profile
These are the traits of the most successful members of our behavioral health team.
Adaptable
Compassionate
Good listener
Proactive
Results driven
Versatile
Benefits
Our compensation and benefits are designed to help you and your family stay healthy and thrive in and beyond work.
Medical, Vision, & Dental

Professional Development

Retirement Plans

Vacation, Holiday, & Sick Leave

Supportive Teams & Resources
NOTE: Benefits may vary based on your Kaiser Permanente region, position, scheduled hours, and representation by collective bargaining or employee groups. *Offerings vary by location.
Our Culture
We offer a mental health environment that's unique both in the way we treat our patients and in the way we support our health care professionals. Here, we practice evidence-based care in a team setting that's focused on the needs of the individual, the family and the population as a whole. This gives your patients the opportunity to work towards achieving their physical, mental, and behavioral health goals. On our teams, we hold social justice as a shared value and are committed to addressing and eliminating stigma associated with mental health and addiction. Working as part of a team also helps support your own career growth while you provide high-quality strengths-based, brief, solution-focused, and episodic mental health care.
What Our Employees Say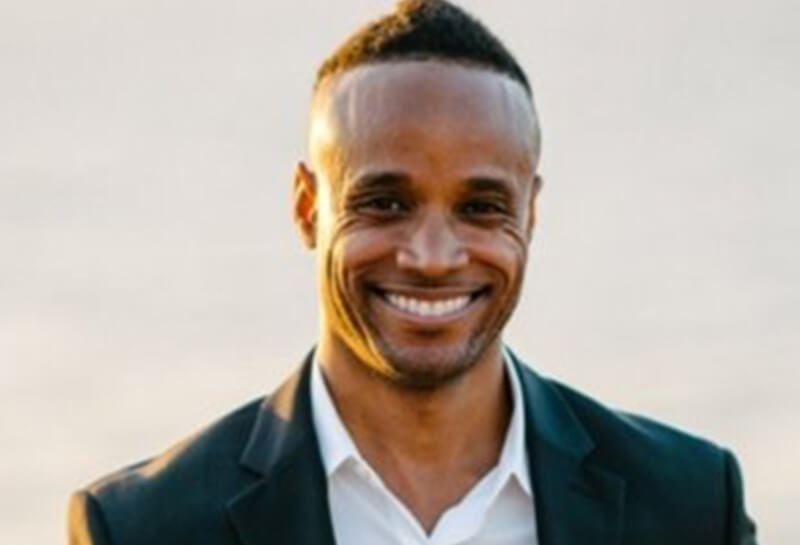 Aaron M.
Psychiatric Social Worker
"

Kaiser Permanente has been an excellent platform for me to grow as a professional. The organization has demonstrated its commitment to the continued growth of its employees through the training it offers and encourages. I've always resonated with the organization's integrated approach to health care, and its recognition of how essential good mental health is to a person's overall well-being.

"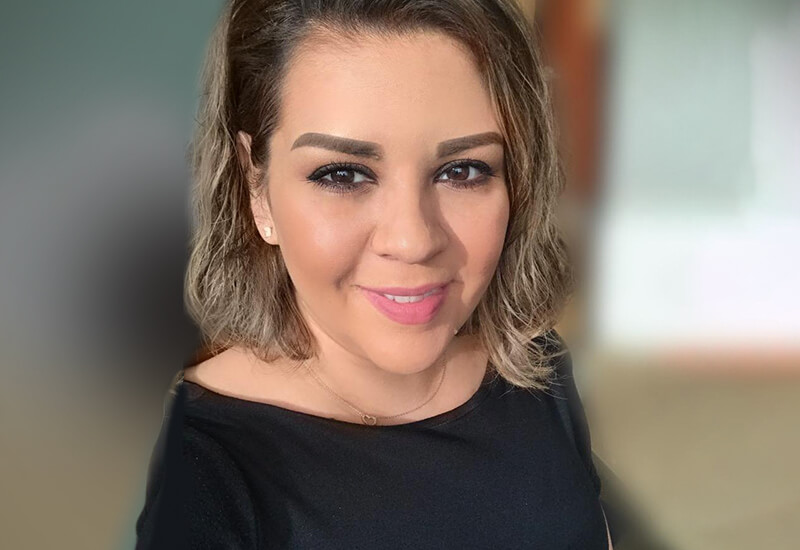 Breeza Q.
Licensed Certified Social Worker
"

I would recommend and do recommend working for Kaiser Permanente. It's a professional, clean, friendly, fast-paced environment and there is a real trust and respect for clinical staff no matter what role we serve. I love feeling valued and heard and am thankful to have found an environment that provides that.

"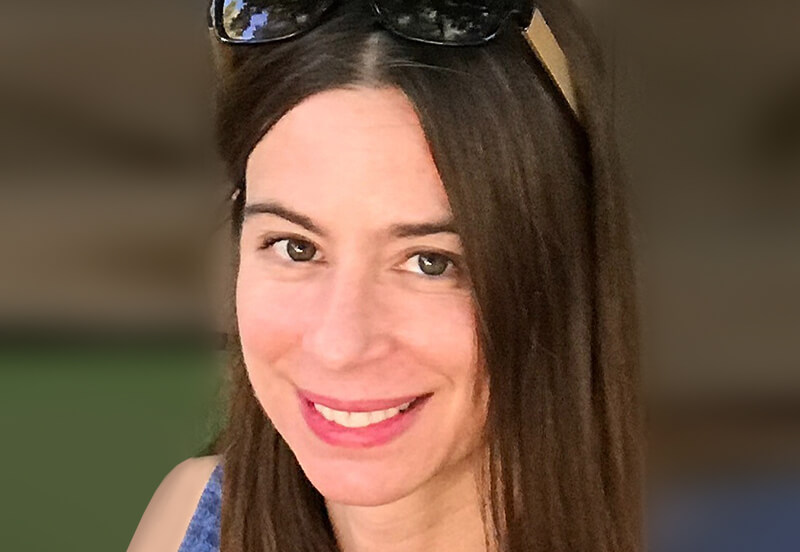 Janice G.
Licensed Marriage & Family Therapist
"

This is the best place to work because of the commitment to the total health of our members, the work/life balance, the possibilities to use clinical skills in a variety of capacities within the organization and opportunities for personal and professional growth. As employees of Kaiser Permanente, we all have a voice and are encouraged to use it.

"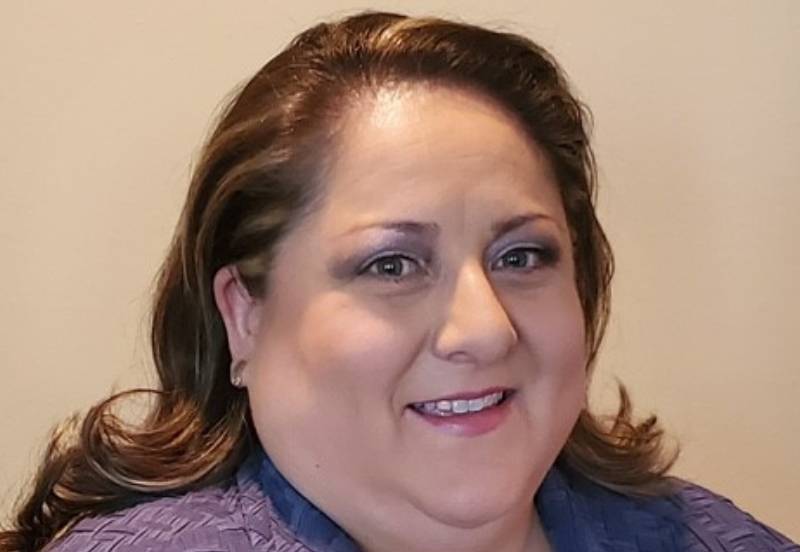 Gabriela A.
Clinical Program Manager
"

At Kaiser Permanente, I have opportunities to learn and work in a professional setting with people who are passionate about patient care. I love my career as a therapist and now as a manager! I really enjoy helping others and learning new interventions and modalities. These ensure my personal and professional growth.

"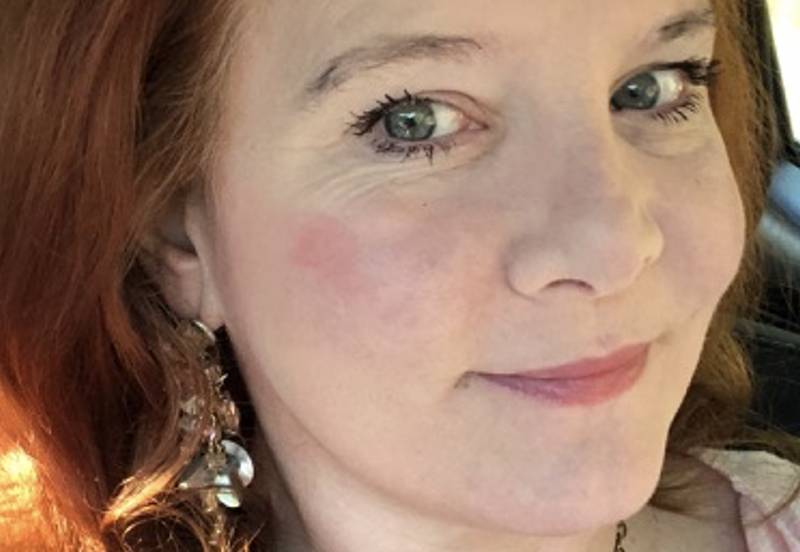 Laura H.
Psychotherapist
"

Kaiser Permanente is a health care leader who sets trends and makes a difference in industry practices and protocols. I like the extraordinary resources available to do my job, the servant leadership of my manager and director, and the high standard of business and clinical ethics.

"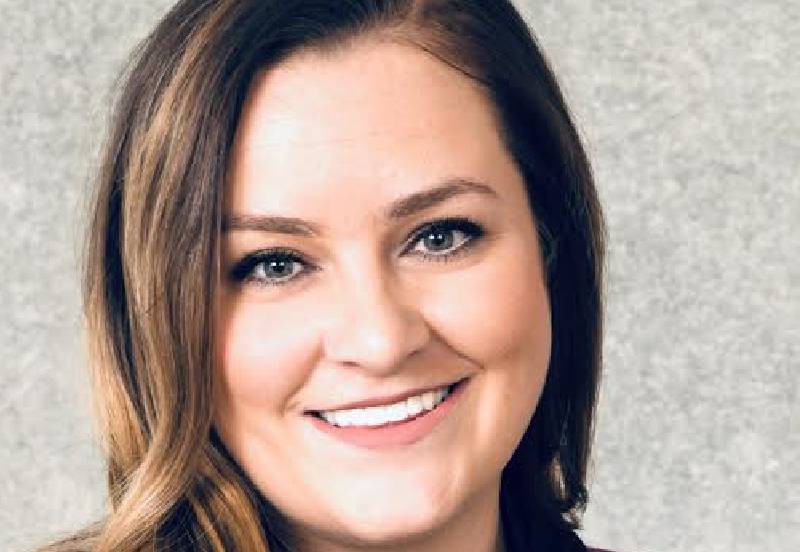 Amie L.
PsyD, Clinical Psychologist
"

We're an innovative, vision-forward company. While Integrative-Care models are relatively new, we've been on the frontlines of building out a high-functioning integrated team for over a decade. Within this model of care, we're pushed to think out of the box when it comes to patient care, be collaborative, and succeed in a fast-paced environment.

"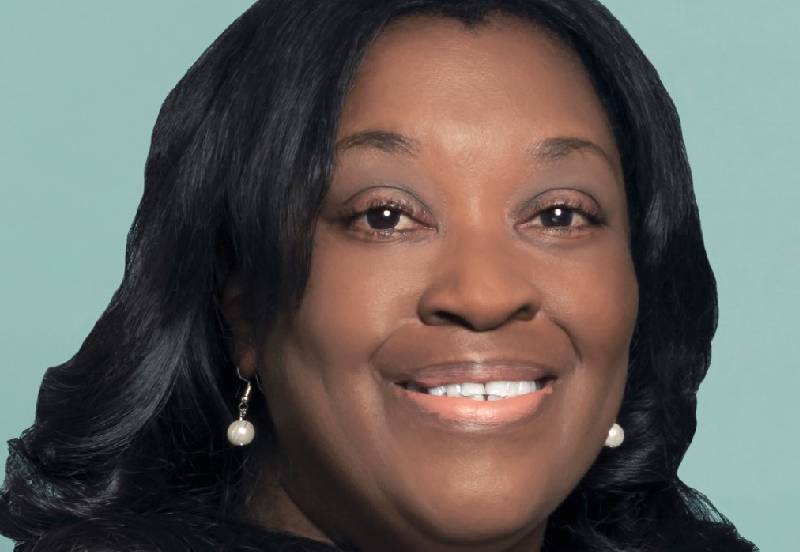 Carol S.
PhD, Licensed Certified Social Worker – Clinical
"

Kaiser Permanente demonstrates its commitment to their employees', has a top-notch salary and compensation package, and has a leadership body that is well trained and supportive. As a Clinician and a Manager, I am very impressed with our commitment to quality outcomes. I have truly found a home here and would be honored for Kaiser Permanente to be my last professional stop in my career.

"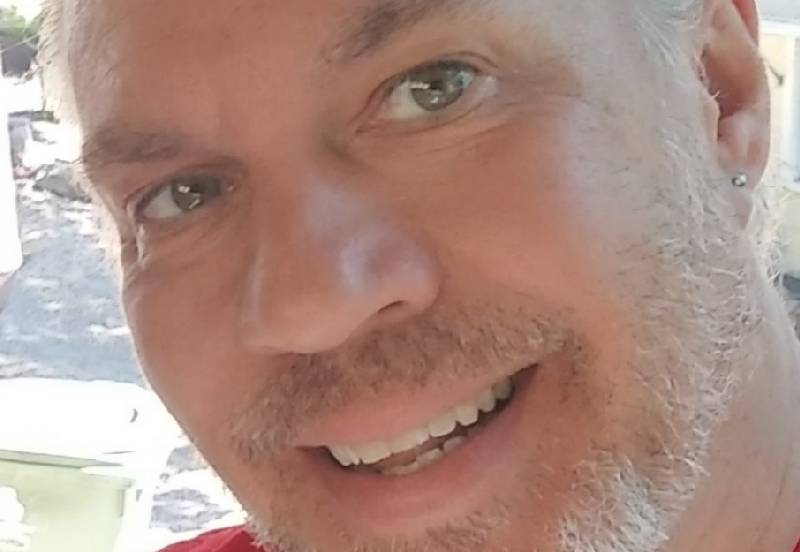 Michael V.
PsyD, Licensed Marriage and Family Therapist, Psych Social Worker
"

Kaiser Permanente, in my opinion, is a great mix of professional, friendly and fast-paced. They allow me to be who I am and let me have a voice. I love being a therapist and I'm very proud and excited about the Gender Assessments and transgender group work being conducted. I'm helping the LGBT community and making this population feel comfortable throughout their care journey. Kaiser Permanente is a breath of fresh air to me in my work.

"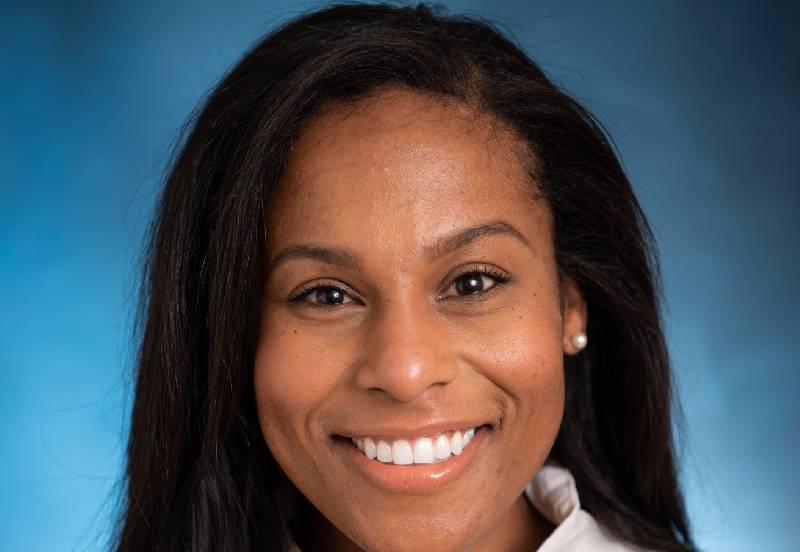 Kashonda D.
Psychotherapist
"

I appreciate how Kaiser Permanente strives to reflect inclusivity and representation throughout the organization. I'm excited about an internal clinic comprised of African American clinicians dedicated to supporting the health needs of the African diaspora. I'm proud to be part of committees that intentionally promote equity, inclusion and diversity. These things combined with the benefits, opportunities and people make Kaiser Permanente a great place to work.

"
On-Call Chemical Dependency Counselor
Primary Location Clackamas, Oregon Job Number 1080018 Date posted 06/21/2022
Navigating the Hiring Process
We're here to support you!
Having trouble with your account or have questions on the hiring process?
Please visit the FAQ page on our website for assistance.
Need help with your computer and browser settings?
Please visit the Technical Information page for assistance or reach out to the web manager at kp-hires@kp.org.
Do you need a reasonable accommodation due to a disability?
A reasonable accommodation is any modification or adjustment that enables you to fully participate in completing the following:
Online Submissions
Pre-Hire Assessments
Interview Process
Please submit your accommodation request and an HR Representative will contact you.
Description:
Job Summary:
Addiction Medicine (AM) Counselors provide engagement, counseling, and case management services to members that are struggling with substance use disorders. AM Counselors are generalists who are flexible in their job duties serving a population that has a variety of needs including treatment for substance use disorders, co-occurring mental health disorders, and support and education for their family members. AM Counselors function within a multidisciplinary treatment team to support members that present in all phases of readiness for change.
Essential Responsibilities:


Provide high quality clinical services (individual, group, and family) to our adult and adolescent members through screening, assessment, diagnosis, and formulation/implementation of service plan in outpatient or residential settings. Provide all care in accordance with accepted best practice standards and department protocols (including supervision). Provide case management through appropriate triaging and referrals, consultation with other providers, contact with members and their families, and coordinating with outside agencies. Coordinate care for patients receiving medications from the Addiction Medicine Medical Team.


Document all member care in the electronic medical record in accordance with accepted medical/legal standards.


Provide other member or department services, such as program development, in-service training, and participation in process improvement activities.


Basic Qualifications:
Experience


Minimum one (1) year working in a setting that is specific to substance use disorder treatment within the last five (5) years OR completion of KP Addiction Medicine department internship before hire/transfer.


Education
Masters level degree in counseling, social work, or closely related field (M.S.W., M.S., M.A., M.Ed.) required at time of hire/transfer.
License, Certification, Registration
National Provider Identifier required at hire
Licensed Marriage and Family Therapist (Oregon) required at hire OR Drug and Alcohol Counselor Certificate (Oregon) required at hire OR Substance Use Disorder Professional Trainee Certification (Washington) required at hire OR Professional Counselor License (Oregon) required at hire OR Licensed Clinical Social Worker (Oregon) required at hire OR Substance Use Disorder Professional License (Washington) required at hire
Additional Requirements:
Thorough and working knowledge of current best practice treatment for; adolescents and adults and their family members needing substance use disorder treatment services; including treatment principles for individual, family, and group counseling; and treatment/intervention options for common co-occurring mental health disorders.
Thorough and working knowledge of legal requirements for reporting abuse and maintaining confidentiality.
Thorough and working knowledge of accepted best practice protocols and ethical guidelines and behaviors for counselors.
Thorough and working knowledge of best practices for delivering culturally aware services.
Ability to assess, diagnose, and treat members affected by substance use.
Ability to recognize, assess, and provide treatment for members with co-occurring mental health disorders.
Ability to effectively apply ASAM criteria to make placement decisions. Ability to use appropriate procedural/testing equipment and tools.
Ability to provide case management for patients with a variety of needs including legal issues and social determinants of health.
Ability to interface with large multidisciplinary systems.
Competency in computer skills including email, and other typical office applications.
Competency in computer skills including ability to access and utilize web-based resources.
Proficient in providing both face to face and virtual care.
Ability to learn and teach patients to use electronic recovery aids, apps, etc.
Oregon licensure/certification is required for Oregon positions. Washington licensure/certification is required for Washington positions.
Develops and documents full assessments, treatment planning, monitors patients- clinical progress in treatment, and discharge planning.
Demonstrated ability to provide crises intervention and milieu management.
Demonstrates ability to attend, support, and manage patients, their families and visitors in large group settings
Ability to utilize de-escalation skills and direct/support others in behavioral interventions.
Proficiency in using standardized comprehensive risk assessment tools and coordinating safety plans.
Ability to work effectively with complex patients, both independently and collaboratively within a multidisciplinary team. Ability to assess and treat adults across a wide age range (18-geriatric population), who have a combination of DSM Axis I and II disorders, along with a broad spectrum of co-occurring problems including those related to trauma, substance use disorders, chronic pain, complex medical problems, and eating disorders.
Preferred Qualifications:
Minimum Two (2) years of post-masters experience working in a substance use disorder treatment setting within the last 5 years.
Experience working in an integrated healthcare setting including primary care services
Experience or specialized training in treating adolescents with substance use disorders
Experience or specialized training in family therapy and working with family members that have a family member with a substance use disorder
Experience or specialized training in treating trauma
Experience in applying Motivational Interviewing techniques to engage and triage new patients
Experience working with an interdisciplinary treatment team including medical providers
Experience working with patients that are receiving either prescribed or dispensed medications for substance use disorders
Experience using Feedback Informed Care tools in direct patient care
Experience providing crisis management services
Experience working with electronic health record systems
Certified Addiction Counselor in practicing state required at time of hire/transfer, and Current license to treat mental health disorders without restriction, LPC, LMFT, LCSW, LICSW, LMHC in practicing state required at time of hire/transfer.
Certified Addiction Counselor in both OR and WA state.
Masters level degree.
Minimum four (4) years of clinical experience, with four (4) of those years spent conducting co-occurring assessments and/or facilitating crisis stabilization interventions for high acuity patients in a state licensed setting (such as an inpatient residential addiction treatment, a community and addictions co-occurring program, or equivalent.
Minimum three (3) years of experience in the areas of milieu management, case management, and facilitating treatment groups (including family) within a program model, such as an IOP or Day Treatment program, or a residential setting, or equivalent.
Minimum one (1) years working within a mental health program, conducting comprehensive triage/crisis assessments and facilitating treatment
Primary Location: Oregon,Clackamas,Brookside Center (Sunnyside)
Scheduled Weekly Hours: 1
Shift: Variable
Workdays: Mon, Tue, Wed, Thu, Fri, Sat, Sun
Working Hours Start: 07:30 AM
Working Hours End: 09:00 PM
Job Schedule: Call-in/On-Call
Employee Status: Regular
Employee Group/Union Affiliation: W05|AFT|Local 5017
Job Level: Individual Contributor
Department: Brookside Residential Center - Chemical Dependency-NonMD Prov - 1008
Travel: Yes, 10 % of the Time
Kaiser Permanente is an equal opportunity employer committed to a diverse and inclusive workforce. Applicants will receive consideration for employment without regard to race, color, religion, sex (including pregnancy), age, sexual orientation, national origin, marital status, parental status, ancestry, disability, gender identity, veteran status, genetic information, other distinguishing characteristics of diversity and inclusion, or any other protected status.
More From Kaiser Permanente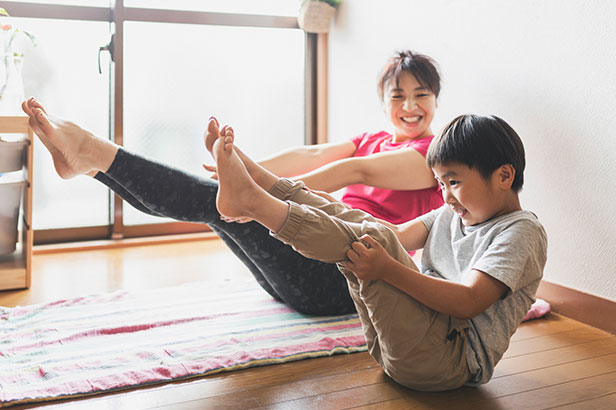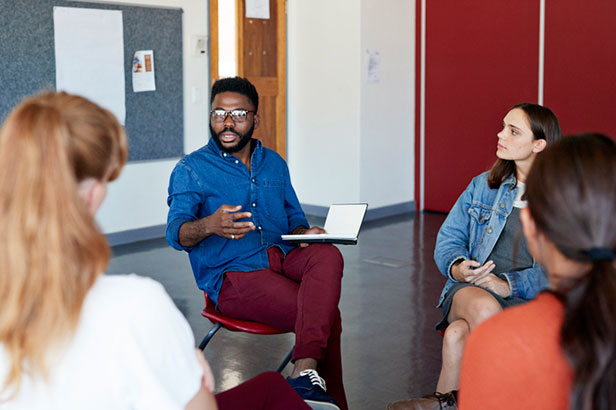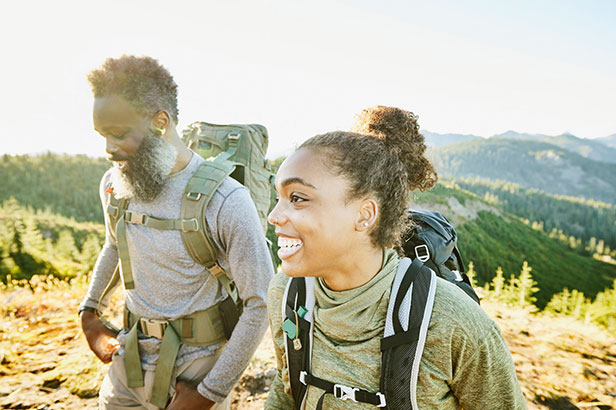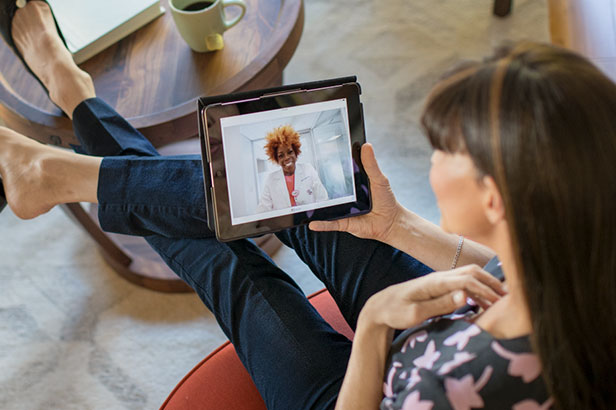 Mental Health at Kaiser Permanente
Our collaborative team of caregivers is each focused on using the latest advances and our own skills to improve outcomes for our members and advance our collective understanding of mental health.
Our Events
Don't be shy. Meet a member of the Kaiser Permanente team at an upcoming career or professional event.