Technician, IV-Pharmacy
Clackamas, Oregon
As part of the pharmacy team with Kaiser Permanente, you'll learn and grow as you help make a difference in the lives of everyone in our communities. Whether you're working with patients, partnering with physicians, or collaborating with colleagues, you'll play a key role in an information-rich environment. One where your development will be supported and your skills will be challenged as you work at the top of your license. If you want to explore opportunities beyond your role, we provide a wide array of professional growth opportunities to help our pharmacy team advance their skills and careers. If you believe in the continued pursuit of excellence, there's no better place to put your beliefs into practice.
Job Type: Full-time
Job Level: Individual Contributor
Travel: Yes, 5 % of the Time

Pay Range: $28.87 - $29.81 / hour
Success Profile
We're looking for Pharmacy team members who possess the following traits.
Collaborative
Compassionate
Flexible
Multi-Tasker
Team Player
Results Driven
Benefits
We offer several benefits to our pharmacy team.
Health Care Benefits

Compensation

Vacation, Holiday & Sick Leave

Labor Management Partnership

Work-Life Balance

Healthy Workforce
Our Culture
As part of the Kaiser Permanente pharmacy team, you'll collaborate with other team members and physicians to continually evolve and enhance patient care. You can also take advantage of our electronic medical record systems and our integrated technology platforms. It's a unique opportunity to drive the future of care for all while leveraging your expertise to improve the total health of our members.
What Our People Are Saying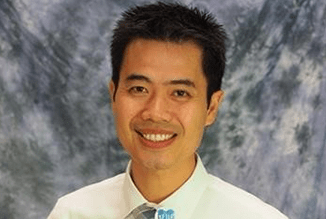 Alex
Outpatient Pharmacy Operations Manager
"

I've felt real support every step of the way throughout my pharmacy career. I would not be the pharmacist I am today if I was not empowered to practice kindness and compassion, and be allowed to be me. I feel blessed to have been a part of this organization for the past 16 years.

"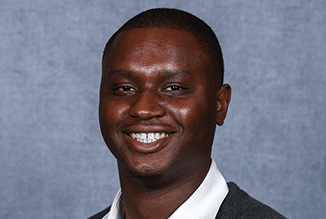 Osagie
Ambulatory Care Pharmacy Supervisor
"

I have had multiple growth opportunities at Kaiser Permanente. I started as a Summer Youth intern, then I worked as an Apothecary Circle intern. After that, I received two years of pharmacy residency training here. I've always been supported with substantial resources like tuition reimbursement, business resource groups, as well as coaching and mentorship programs.

"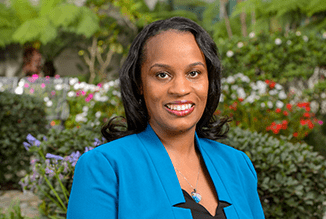 Porsha
Director, Inpatient Pharmacy Services
"

I chose Kaiser Permanente because of its presence in our communities. We acknowledge, support, cultivate, and nourish the body, soul, and spirit of each patient, employee, and community member. I wanted to be a part of such a phenomenal organization.

"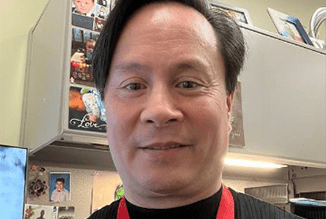 Robert
Manager, Mail Order Call Center
"

They encouraged me to work outside of my comfort zone. Now, I'm on a career path I would have never expected. I enjoyed my pathway to get here and it's been a challenge. It really helped me grow as a person and as an employee. Kaiser Permanente supported me to be the manager I am today.

"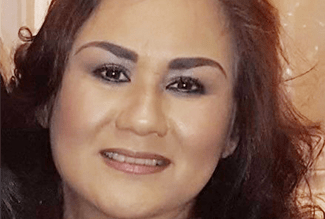 Georgina
Project Manager
"

I joined Kaiser Permanente as a young mother with a family. I knew this was a stable company with great pay and benefits, and many opportunities to grow. I've always experienced flexibility and growth and we're encouraged to serve our communities and to have a work-life balance.

"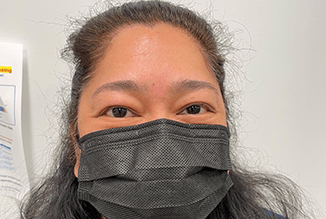 Michelle
Pharmacy Clerk
"

When you join Kaiser Permanente, you have access to a wealth of experience in the health care industry. You'll learn about more than medications. You'll gain experience in customer service, data entry, and other valuable areas. I enjoy supporting our pharmacists and ensuring my patients receive the medications they need.

"
Technician, IV-Pharmacy
Primary Location Clackamas, Oregon Facility Kaiser Sunnyside Medical Center Job Number 1219308 Date posted 11/29/2023
Navigating the Hiring Process
We're here to support you!
Having trouble with your account or have questions on the hiring process?
Please visit the FAQ page on our website for assistance.
Need help with your computer and browser settings?
Please visit the Technical Information page for assistance or reach out to the web manager at kp-hires@kp.org.
Do you need a reasonable accommodation due to a disability?
A reasonable accommodation is any modification or adjustment that enables you to fully participate in completing the following:
Online Submissions
Pre-Hire Assessments
Interview Process
Please submit your accommodation request and an HR Representative will contact you.
Description:
Job Summary:
The IV technician provides customer-focused services to members in the technical aspects of pharmaceutical care and intravenous pharmaceutical compounding, under the direct supervision of the pharmacist and in collaboration with the healthcare team.
Essential Responsibilities:


Overall Individual Responsibilities: Actively supports organizational and departmental policies and procedures within the Partnership. Seeks supervision/consultation or refers to another resource when unable to perform safely, effectively or within the role. Presents a professional appearance and approach with members and other employees; demonstrates honest and ethical behavior. Handles member and employee information with appropriate sensitivity and safeguards to ensure confidentiality and right to privacy, in compliance with HIPAA regulatory requirements. Demonstrates and incorporates principles of safety, sterile product processing, and infection control into daily activities as outlined in organizations policies/procedures. Actively supports organizational and departments policies/procedures, including established cash handling and asset management. Contributes to the effectiveness of the team by working together by supporting, promoting and applying the established behavioral and interpersonal standards of conduct, as developed through the Labor/Management Partnership, including those on attendance, mutual respect and support, honoring diversity, effective communication, and improving the work environment. Exhibits flexibility when work assignments need to be adjusted to meet service delivery needs and workload of team. Takes responsibility to identify, develop and adapt new policies and practices that improve service and quality of work.


Overall Job Responsibilities: Principle Functions and Duties of the Job (dependent upon setting / location). Cash Handling: Ensures that all cash handling practices are in accordance with current regional and departmental policies and procedures. Takes precautions to secure funds and to minimize the risk of robbery and/or theft. Places starting cash fund in cash register at the beginning of work-day and operates cash register according to established policies and procedures. Completes daily cash-out procedure, including balancing or documenting discrepancies according to departmental policies and procedures. Accurately and completely compiles daily and month-end cash report. Maintains work logs as necessary. Ensures that cash discrepancies do not exceed regional averages (standards). Demonstrates knowledge and ability to operate cash register systems to accurately complete the sales transaction. Gives each patient a cash receipt. Has refunds and voided transactions cosigned in a timely manner. Closes cash drawer after each transaction.


Customer-Focused Service: Greets members in an empathetic, sensitive and respectful manner throughout all interactions. Actively listens, maintaining eye contact. Respects individual privacy and maintains strict confidentiality. Responds effectively in order to meet needs. Appropriately triages member needs and concerns. Problem-solves effectively in order to meet member and organizational needs. Handles difficult encounters and/or service breakdowns in a professional, objective manner. Greets members in a prompt, courteous and caring manner with eye contact and a pleasant expression, tone of voice, please and thank you. Addresses members by their proper title and last name, and communicates with them in a clear, positive and informative manner. Provides helpful assistance, taking the time to carefully explain and resolve issues of member concern or taking personal responsibility to connect the member with the appropriate person. Inspires confidence from members, visitors, and other employees by performing in a highly professional and informative manner at all times. Remains attentive to members in the waiting area. When delays occur, informs members of the reason. Avoids personal conversations when members are waiting for service. Respects at all times confidentiality and privacy of members and their medical information. Always uses complete discretion when discussing member matters. Adheres to the Regions Quality of Service Guidelines.


Phone Handling: Answers telephone, receiving, processing and relaying messages as needed with complete discretion in matters of patient confidentiality. Answers phone with the location (ex. Kaiser Rockwood Pharmacy), name, and appropriate greeting (ex. good morning, good afternoon, etc.). Demonstrates competence in the operation of the phone system, including transferring, stacking, etc. Requests assistance when required. Triages to the appropriate resource. Gives the caller the opportunity to respond before being placed on hold. Satisfies member request within one transfer of a call; stays on the line until the extension is answered to confidentially announce the caller. Follows the current Regional/Departmental Phone Handling Policies.


Transactions Concerning Members/Medications: Asks for appropriate ID, and records information consistent with regional policies and procedures to ensure the accurate sale of all prescriptions to the correct patient. Refers any questions or concerns regarding lack of ID, potential fraud or misuse to supervisor or PIC. Documents and follows through on all information concerning a drug dispensing irregularity in accordance with established policies and procedures. Recognizes importance of accuracy in dispensing and selling of prescriptions and OTC products. Actively participates in departmental quality assurance activities. Adheres to the Pharmacy Technician function of providing appropriate information to the member. Refers any and all questions concerning prescription and/or OTC drugs or other health care related topics to a pharmacist in accordance with regional confidentiality standards and HIPAA requirements. Reprints a call slip for patients copy upon request.


Managing Stock, Supplies and Work Area (variable according to the specific worksite/location): Maintains work and waiting areas in a neat and orderly manner at all times; regularly assists in the cleaning of the department; all shelves are washed thoroughly on a routine basis. Regularly unpacks and stores supplies, verifies items received against invoices, and stores perishables such as antibiotics in refrigerators per policies and procedures. Checks invoices against orders to make sure that all items are received and charges are correct. Reports all discrepancies to the appropriate person in accordance with established policies and procedures. Demonstrates knowledge and ability to order all items required in the pharmacy (source such as wholesaler, PSC, General Stores). Orders drugs and supplies in the right amount to reduce outdated medications and eliminate needless inventory stock and storage and informs others of vendor changes. Organizes outdated, overstock and recalled items to ship back to wholesaler and/or regional warehouse for credit on a regular basis. Organizes unclaimed prescriptions for returning to stock and deleting the fills in the computer system. Maintains adequate stock of OTC items and uses appropriate merchandising to ensure correct rotation of stock, neat shelving appearance, cleanliness and pricing. Monitors and maintains inventory and supplies to assure efficient work flow (i.e. filling vial bins, bags, filing prescriptions, etc.). Updates and maintains drug and medical information reference sources as new information becomes available (i.e., Facts and Comparisons, PPL Updates, etc). Reconciles invoices at end-of-month as assigned by supervisor. Ensures Return authorization form with confirmation (BBDC). Processes FOA returns (BBDC). Accurately completes Nursing/module orders, including proper billing. Properly processes invoices and prescription records and archives in accordance with Regional policies and applicable State and Federal laws and regulations. Ensures appropriate accountability and storage requirements for vaccines. Assures proper functioning of all drug storage equipment (including refrigerators, freezers, Baker Cells, etc). Supports physical inventory processes and policies, and adheres to Regional guidelines on Asset Management. Adheres to inventory control policies regarding ordering and receiving of drug inventory.


Prescription Processing and Compounding: Accurately and completely inputs all prescriptions and/or patient data into the TOPS System according to policies and procedures. Uses correct short codes to reflect correct product, package size and strength, doctors name and directions. Inputs appropriate comments in comment field and documents medical comments and other appropriate information on the call slip for pharmacists review. Accurately inputs billing methods, co-pays and fees as appropriate. Properly assesses when manual label is required and types the label according to established label standards. Verifies that the name on the prescription and the name presented on the screen are the same and correct. Accurately pulls appropriate drug and package size, verifying accuracy (including manufacturer) with the printed label(s). Correctly calculates quantities needed for corresponding signs and conversions to and from the metric system. Ensures proper processing of FOAs, off-site prescription orders, and special circumstances. Adheres to departmental policies in the filling, processing, handling and security of prescriptions for scheduled medications. Presents completed prescription to the pharmacist for review and verification in a timely manner. Maintains competency in the accurate running, correction, and interpretation of all routine prescription related system reports. Maintains work logs as necessary. Correctly calculates, and has verified, ingredients involved in extemporaneous compounding and documents appropriately in log book.


IV Admixture Services: Coordinates the efficient operation of IV admixture service. Aseptically prepares all sterile admixture requests for members upon receipt of physician orders from all clinical areas in accordance with established policies and procedures. Assists the IV pharmacist in receiving prescription orders for infusion therapy both for internal and external referrals; maintains patient profile records and prescription files  where appropriate. Keeps pharmacist apprised of patient problems in the operation of the service. Orders and maintains appropriate stock levels of IV drugs and supplies in compliance contracts. Assists with the proper accounting and transfer of IV  pharmaceuticals to and from acute and ambulatory cost centers. Works cooperatively with the infusion center personnel to identify special needs or changing demands in drugs and IV medical supplies. Maintains appropriate logs and cleaning records of biomedical equipment. Carries out various quality assurance procedures and testing as appropriate. Assembles supplies and arranges for proper delivery or pick up of infusion medications and supplies. Maintains the cleanliness of the admixture area and equipment, and keeps IV room properly stocked and orderly. Assists in aseptic technique training of new pharmacy trainees and ongoing recertification of ancillary personnel.


Data Management: Inputs refill information and responds to information given on screen appropriately and in accordance with established policies and procedures. Generates and processes refill authorizations according to policies and procedures. Demonstrates ability to make correct decisions concerning the appropriate action on prescriptions such as knowing when an Rx needs to be renewed or when the prescriber must be contacted for clarification (i.e., no strength on Rx). Accurately collects demographics and information. Sends accurate and thorough message using computerized information systems and/or in writing. Inputs refill information and responds to PROMPTS/information on screen appropriately and in accordance with CURRENT policies and procedures. Generates, processes and messages appropriately refill authorizations according to policies and procedures. Accurately inputs all information contained on answered refill authorization, knowing when to renew, add refill, offsite or consult solutions RPh for clarification. Generates computer based reports at the request of supervisor, RPh or the member (tax report) in accordance with HIPAA requirements. Maintains work logs as necessary.


Basic Qualifications:
Experience
Education


High School Diploma or General Education Development (GED) required.


License, Certification, Registration


Licensed Pharmacy Technicians (in the state where care is provided) required at hire


Additional Requirements:


Completion of an accredited Pharmacy Technician training program or minimum two (2) years of experience as a Pharmacy Technician or certified as a Certified Pharmacy Technician (CPhT - Pharmacy Tech Certification Board or ICPhT - Institute for the Certification of Pharmacy Techs).


Speak and read English fluently.


Write coherently, legibly and spell correctly.


Communicate effectively in all forms: written, verbal and non-verbal.


Provide customer-focused service.


Calculate math accurately, especially aliquots, concentrations and dilution.


Demonstrate a history of reliable attendance.


Make a positive impact on the team dynamics.


Work effectively in a fast-paced, stressful environment.


Properly process sterile products in both horizontal and vertical laminar flow environments.


Preferred Qualifications:


Evidence of the following work experience and/or documented attributes: Multi-tasking. Cash handling. Personal computer skills. Strong attention to detail. Work experience in retail, business office or other service industry setting. Team player. Flexible. Previous IV technician work experience.


Post high-school course in medical terminology.


Primary Location: Oregon,Clackamas,Kaiser Sunnyside Medical Center
Scheduled Weekly Hours: 40
Shift: Variable
Workdays: Sun, Mon, Tue, Wed, Thu, Fri, Sat
Working Hours Start: 06:00 AM
Working Hours End: 05:59 AM
Job Schedule: Full-time
Job Type: Standard
Employee Status: Regular
Employee Group/Union Affiliation: W07|UFCW|Local 555
Job Level: Individual Contributor
Department: Sunnyside Medical Center - Inpatient Pharmacy-1 - 1001
Pay Range: $28.87 - $29.81 / hour
The ranges posted above reflect the location in the job posting. The salary range may vary if you reside in a different location or state than the location posted.
Travel: Yes, 5 % of the Time
At Kaiser Permanente, equity, inclusion and diversity are inextricably linked to our mission, and we aim to make it a part of everything we do. We know that having a diverse and inclusive workforce makes Kaiser Permanente a better place to receive health care, a more supportive partner in our communities we serve, and a more fulfilling place to work. Working at Kaiser Permanente means that you agree to and abide by our commitment to equity and our expectation that we all work together to create an inclusive work environment focused on a sense of belonging and wellbeing.
Kaiser Permanente is an equal opportunity employer committed to a diverse and inclusive workforce. Applicants will receive consideration for employment without regard to race, color, religion, sex (including pregnancy), age, sexual orientation, national origin, marital status, parental status, ancestry, disability, gender identity, veteran status, genetic information, other distinguishing characteristics of diversity and inclusion, or any other protected status.
Submit Interest
More from Kaiser Permanente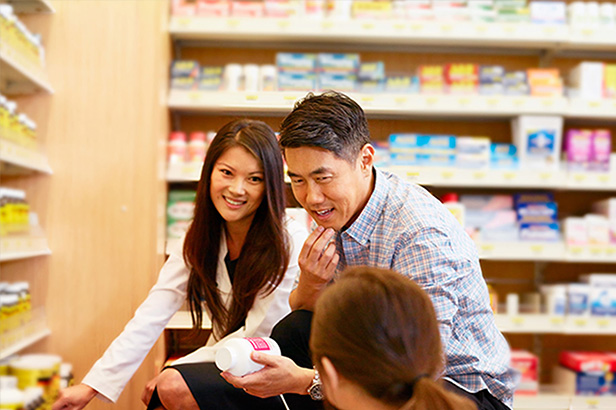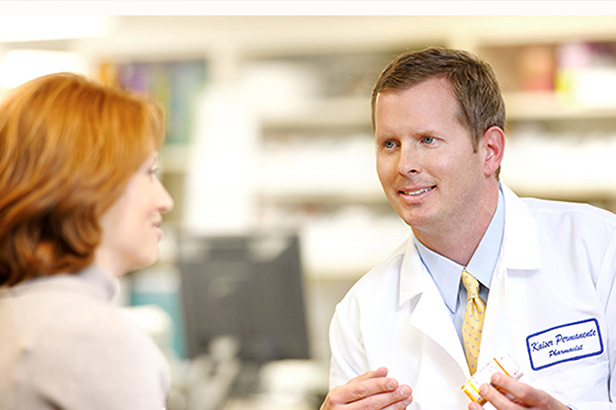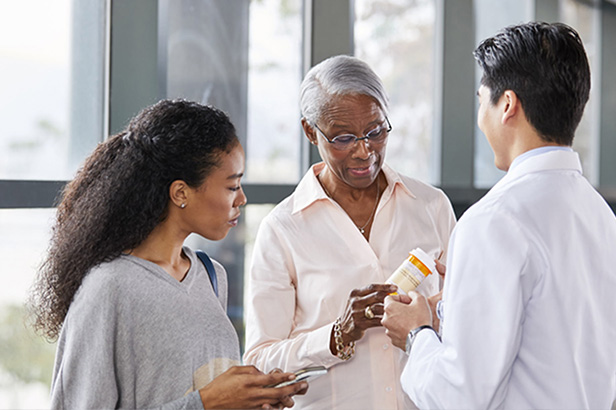 Working together for our patients
As part of the pharmacy family, we know that, together, we can make a difference in the lives of those in our community. Here, you'll bring these beliefs into your practice every day.
Our Events
Meet a member of the Kaiser Permanente team at an upcoming career or professional event.