Occupational Therapist Home Health - 20 hr benefited
Honolulu, Hawaii
A critical member of our health care delivery team, KP Care at Home (KPCAH) clinicians help our members when they are at their most vulnerable. In this role, you'll practice positive, compassionate care — working efficiently and safely. You'll have the chance to immediately apply learnings to patient treatment while offering solutions to issues instead of contributing to issues. Our clinicians embody the KPCAH vision of providing world-class, high-quality care and support in the comfort of a familiar environment. This is an opportunity to show that you're an effective healer, a highly adaptable team player, and an individual of impeccable integrity.
Job Type: Part-time
Job Level: Individual Contributor
Travel: Yes, 75 % of the Time
Success Profile
We're looking for Care at Home clinicians who possess the following traits.
Adaptable
Collaborative
Problem-Solver
Team Player
Sincere
Responsible
Benefits
Our compensation and benefits are designed to help you and your family stay healthy and thrive in and beyond work.
Medical, Vision & Dental

Compensation

Retirement Plans

Professional Development

Vacation, Holiday & Sick Leave

Health & Wellness Programs

Work-Life Balance
Our Culture
Our values, who we are and what we stand for, are represented by three core pillars:
Commitment – We are deeply committed to our members, their health, dignity, safety, and their choice to receive care and support in their home.
Compassion – We provide compassionate care to our patients who need services, are recovering, or have chosen to age with dignity in their home.
Comfort – We take seriously our responsibility to comfort our patients and support their caregivers to safeguard the quality of life of our patients.
Professional Development
When you join our KPCAH clinician team, you'll have many paths open to you to grow your skills and your career. Here are just a few:
If you have an aptitude for training colleagues, you could grow into a role as a preceptor and eventually as a Staff Educator.
If you're interested in project management, performance improvement, or operational oversight, you could pursue opportunities as a Regional Consultant, Clinical Supervisor, or Quality Coordinator.
If you have subject matter expertise in specialty care areas such as Wound Care and Telehealth, you could elevate your practice and share your expertise as a Regional Practice Leader.
We aim to grow our clinicians to be leaders in their field. As such, we offer ongoing opportunities for specialized training and certifications that include, but are not limited to, Wound Treatment Associate (WTA) Certification, Certified Professional in Healthcare Quality (CPHQ) Certification, Lean Six Sigma Certification through Kaiser Permanente's Improvement Advisor Program.
What our Employees Say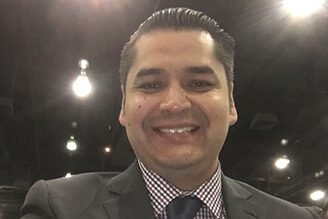 Carlos
RN
"

I started my nursing career in 2010, at the time I did not know anything about hospice or palliative care. I can tell you now that working as a hospice nurse has been one of the best decisions I have made in my life — I wouldn't change it in a million years. I have been very blessed to be able to care for my patients and family members throughout these difficult times during the end-of-life process. As a hospice nurse, I appreciate that being able to treat them as family is something that aligns with the Kaiser Permanente core values.

"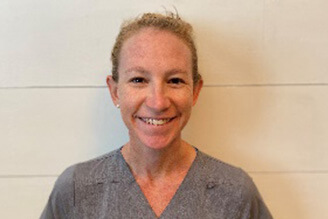 Becky
PT, Riverside
"

It's humbling to be able to work with people during some of their toughest days. Being a home health physical therapist for Kaiser Permanente gives me opportunities to connect with members and their family to improve their mobility. It is a rewarding experience to be able to help someone improve their overall health at home.

"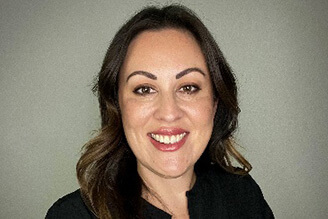 Jennifer
PTA, Riverside
"

I'm proud to assist patients in a unique setting within Kaiser Permanente health care — at a patient's home. I can work with them in their own environment to address their specific needs during their physical rehabilitation. Being a part of Kaiser Permanente's home care rehab team that delivers the highest quality care and compassion is an honor and I look forward to the rest of my career here.

"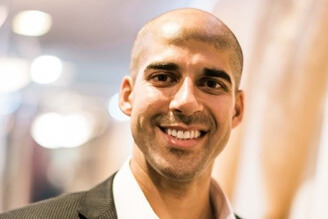 Ali
PT, San Diego
"

I love being a part of the dedicated team at KP Care at Home. We're a home health agency that exemplifies the high-quality care our communities deserve. We pride ourselves on extending Kaiser Permanente's incredible care into the home and to optimize recovery in one's comfortable surroundings. As a caring and compassionate person, KP Care at Home has supported me in being the best for my patients.

"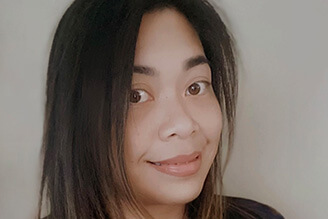 Michelle
LVN
"

Having been in health care for over 17 years in the home care setting, one thing that stands out in working for KP Care at Home is the ability to grow within the team. I love being able to hone in and master your skills and building such a great support system with colleagues. Teamwork is what makes an entity function like a well-oiled machine, and I'm proud to say that we have that in this team.

"
Occupational Therapist Home Health - 20 hr benefited
Primary Location Honolulu, Hawaii Facility Mapunapuna Medical Offices Job Number 1228134 Date posted 11/29/2023
Navigating the Hiring Process
We're here to support you!
Having trouble with your account or have questions on the hiring process?
Please visit the FAQ page on our website for assistance.
Need help with your computer and browser settings?
Please visit the Technical Information page for assistance or reach out to the web manager at kp-hires@kp.org.
Do you need a reasonable accommodation due to a disability?
A reasonable accommodation is any modification or adjustment that enables you to fully participate in completing the following:
Online Submissions
Pre-Hire Assessments
Interview Process
Please submit your accommodation request and an HR Representative will contact you.
Description:
Job Summary:
Provides occupational therapy evaluation, management, and treatment services to patients referred by physician departments. Provides services in a manner that is consistent with the departments mission statement and responsive to unique needs of customers including favorable clinical outcomes, quality of service and access, and fiscal accountability.

Essential Responsibilities:


Evaluates patients, families and home environment on admission to home health and subsequent home visits.


Determines if home environment is safe and appropriate for provision of home health services. 


Demonstrates ability to interpret data about patients status.


Assesses patients physical, functional and psychosocial status.


Identifies problems accurately.


Establishes reasonable/measurable goals. 


Develops and/or revises an appropriate plan of care.


Communicates and coordinates plan of care with physician, patient, caregivers, and other health care providers.


Implements care, as ordered.


Determines whether other services such as nursing, PT, SLP, HCA or MSW are indicated.


Establishes discharge planning in conjunction with the care planning process.


Provides occupational therapy services as prescribed by patients physician and in compliance with Kaiser Permanente Home Health Agency standards, policies and procedures.


Evaluates patient response to interventions.


Recognizes and interprets significant physiological and behavioral changes in patients condition.


Modifies/updates/changes plan of care when indicated by patients condition and/or physicians orders.


Determines in conjunction with physician, when patient care needs to be shifted to another setting, e.g., hospital, clinic, emergency department, out-patient rehab, etc., and/or patient denial of home health, if warranted.


Provides case management, as caseload assigned.


Coordinates all necessary services to be provided to patients. Integrates all services into plan of care.


Documents according to Home Health standards, Federal and State regulations.


Maintains medication profile (as case manager) for all medications patient is taking. 


Documents communication in care planning/coordination.


Assures the medical record is accurate, legible and complete.


Completes accurate daily visit log.


Submits documentation in timelines specified by Home Health standards, Federal and State regulations.


Supervises care provided by Home Care Aide (HCA) and Certified Occupational Therapy Assistant (COTA).


Reevaluates patient per Home Health standards; performs and documents supervisory visits.


Understands and applies infection control procedures.


Maintains clean and safe environment for patient care supplies and/or equipment.


Demonstrates evidence of professional growth through active participation in the following: patient conferences, chart audits, meetings, in-services, research and teaching, continuing education courses, staff orientation and training, and clinical preceptorships with students and volunteers.


Exercises positive listening and communication skills.


Serves as team player and role model for other employees in Organization.


Conducts oneself in service-oriented manner that is attentive, cooperative, and respectful when dealing with members, visitors, public and all employees.


Demonstrates critical thinking such as problem solving, reflective practice, clinical reasoning, prioritizing.


Participates in performance improvement.


 Identifies and presents improvement opportunities to the organization and implements the Quality Improvement process(es). 


Assists with development and implementation of departments work plan.


Maintains productivity levels per the home health standards.


Prepares weekly schedule of patient visits and keeps Intake Coordinator apprised of schedule changes and openings for admissions and/or other added visits.


Follows all applicable laws, rules and recommendations for safe driving while on duty.


Demonstrates knowledge, skills, and abilities necessary to provide care and/or service appropriate to populations served.


Basic Qualifications:
Experience


Minimum two (2) years of occupational therapy experience.


Education


Bachelors degree in occupational therapy or four (4) years of equivalent experience.


License, Certification, Registration


National Board for Certification in Occupational Therapy Occupational Therapist Certificate OR American Occupational Therapy Association Occupational Therapist Certificate




Occupational Therapist License (Hawaii)




Drivers License (in location where applicable)




Basic Life Support from American Heart Association




National Provider Identifier required at hire


Additional Requirements:


Ability to physically access variety of terrain and assist patients/caregivers in performing functional tasks and therapeutic exercises.


Demonstrated knowledge of and skill in interpersonal relations, oral communication, written communication, customer service, and problem solving.


Demonstrated knowledge of and skill in word processing and spreadsheet PC applications.


Preferred Qualifications:


Minimum three (3) years of home health care experience.


Masters degree in occupational therapy.


Notes:
· Required to travel Island wide and work weekends and holidays as needed.
Primary Location: Hawaii,Honolulu,Mapunapuna Medical Offices
Scheduled Weekly Hours: 20
Shift: Day
Workdays: Sun, Mon, Tue, Wed, Thu, Fri, Sat
Working Hours Start: 08:01 AM
Working Hours End: 05:01 PM
Job Schedule: Part-time
Job Type: Standard
Employee Status: Regular
Employee Group/Union Affiliation: HUT|AFSCME|UNAC-UHCP-United Therapists of Hawaii
Job Level: Individual Contributor
Department: Moanalua Medical Center - Home Health - 1201
Pay Range: $116896 - $116896 / year
The ranges posted above reflect the location in the job posting. The salary range may vary if you reside in a different location or state than the location posted.
Travel: Yes, 75 % of the Time
At Kaiser Permanente, equity, inclusion and diversity are inextricably linked to our mission, and we aim to make it a part of everything we do. We know that having a diverse and inclusive workforce makes Kaiser Permanente a better place to receive health care, a more supportive partner in our communities we serve, and a more fulfilling place to work. Working at Kaiser Permanente means that you agree to and abide by our commitment to equity and our expectation that we all work together to create an inclusive work environment focused on a sense of belonging and wellbeing.
Kaiser Permanente is an equal opportunity employer committed to a diverse and inclusive workforce. Applicants will receive consideration for employment without regard to race, color, religion, sex (including pregnancy), age, sexual orientation, national origin, marital status, parental status, ancestry, disability, gender identity, veteran status, genetic information, other distinguishing characteristics of diversity and inclusion, or any other protected status.
Submit Interest
More from Kaiser Permanente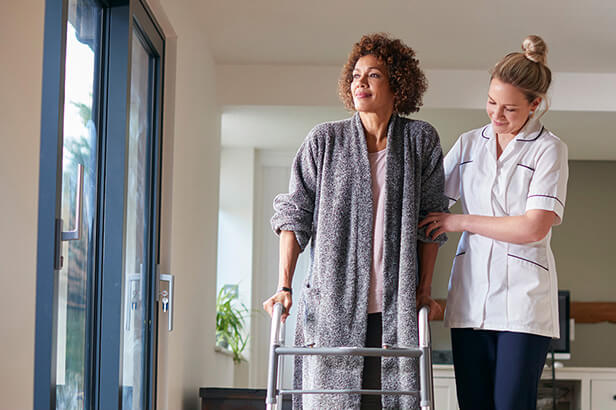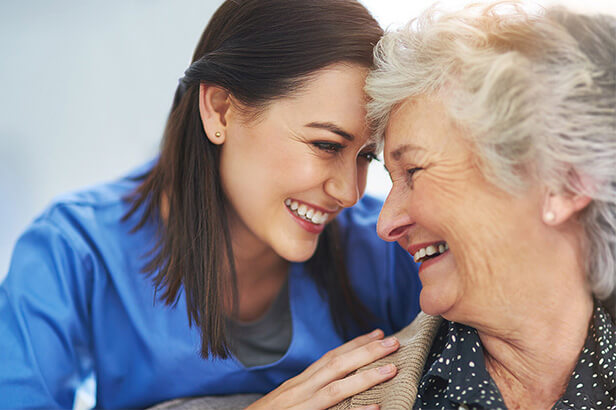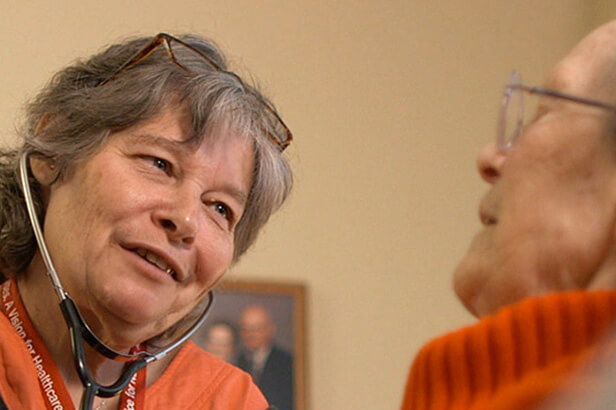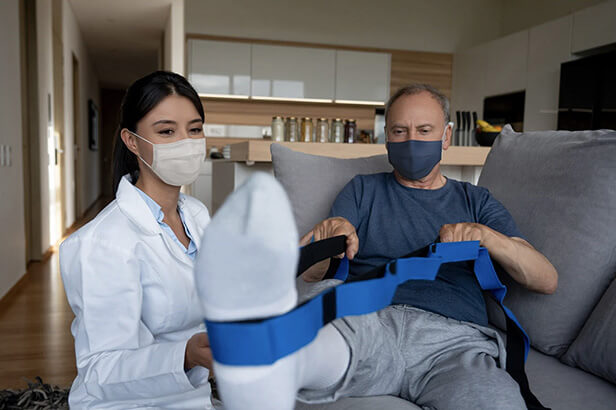 Providing comfortable, extraordinary support
Care at Home clinicians make a profound difference for our members — right where and when they need it most.
Our Events
Meet a member of the Kaiser Permanente team at an upcoming career or professional event.