Seasonal Sp Unit Staff RN Hosp
Irvine, California
At Kaiser Permanente our nurses are leaders, clinicians, researchers, innovators, and scientists who are contributing toward being an industry-leading voice for advancing evidence-based care. Whether supporting the patient directly in our hospitals or clinics, providing care at home, serving our patients through innovative virtual technology, or managing care delivery teams, Kaiser Permanente nurses utilize scientific evidence and our integrated care model to optimize the total health of our members and the communities we serve. We invite nurses who are passionate about nursing excellence, high-quality compassionate care delivery, professionalism, integrity, teamwork and patient and family centeredness to join our teams so that we can continue to sustain and build upon our culture of excellence.
Job Type: Full-time
Job Level: Individual Contributor
Travel: No
Success Profile
We're looking for Nurse Leaders who possess the following traits.
Collaborative
Compassionate
Flexible
Leadership
Socially Conscientious
Trustworthy
Benefits
We offer several benefits to our nurses.
Medical, Vision & Dental

Retirement Plans

Educational Opportunities & Tuition Reimbursement

Supportive Teams & Resources

Career Growth & Development
Our Culture
At Kaiser Permanente, we cultivate an environment of compassion, integrity, trust, and open communication that helps our teams do their best work. We believe that lifelong learning will expand our knowledge so we can better serve our patients. Our practice is rooted in research and evidence-based care. Our nurses reflect the rich diversity of our members and communities and provide culturally responsive and competent care that promotes understanding of our members needs and preferences. At Kaiser Permanente, nurses are highly skilled professionals who exemplify leadership, critical thinking, and collaborative problem solving and deliver the right care, at the right time, in the right setting.
What Our People Are Saying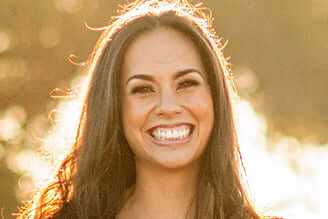 Kristen
Relief Charge Nurse
"

Working as a nurse at Kaiser Permanente has allowed me the perfect flexible schedule so that I can volunteer as Girl Scout Leader and room parent for both my children. My kids know that I am a hardworking mother who can provide, as well as a mom who can be present and be there for them – and that means everything to me.

"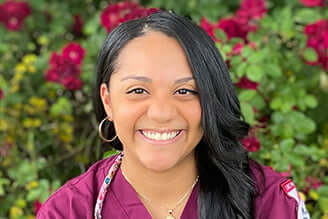 Jazmin
RN, Advice Nurse
"

Working for Kaiser Permanente has allowed me to take control of my future and make my goals a possibility. I feel that Kaiser Permanente allows me to keep climbing and moving. Having that ability truly makes me feel empowered.

"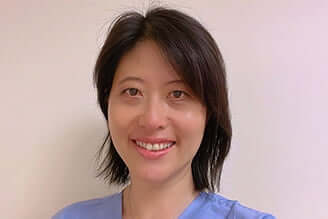 Stella
Registered Nurse IV
"

Kaiser Permanente has taken me on a personal and educational growth journey. I am supported by a culture of excellence that allows me to be dedicated to patients and patients' families every day at work. What an honor to be part of Kaiser Permanente.

"

.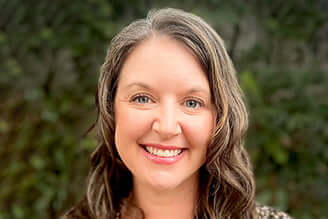 Caitlin
Inpatient Lactation Consultant
"

As an RN/IBCLC in Maternal Child, I'm meeting families at a pivotal time — I'm there to help launch a new family into the world. Everything I do has the potential to impact a family's health for generations to come.

"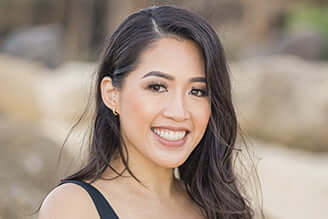 Kimberly
Quality Coordinator RN
"

In Hawaii, your community is your family — or 'ohana.' I am able to provide extraordinary patient-centered care to my ohana.

"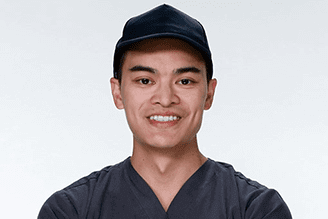 David
Appointment and Advice RN
"

The location is fantastic. Kaiser Permanente is all over the country. You can pick almost any environment you want – from ocean to mountain to city. You'll still be able to contribute to our mission of providing high quality health care at a local facility.

"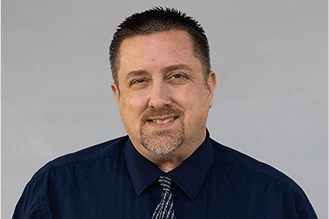 Shawn
BSN, RN
"

I chose Kaiser Permanente because their staff and providers really show that they care about you. Also, throughout my 12 years of working here I'm always learning something new, and I've had many opportunities for growth and development.

"
Seasonal Sp Unit Staff RN Hosp
Primary Location Irvine, California Facility Orange Co Irvine Medical Center Job Number 1215745 Date posted 11/29/2023
Navigating the Hiring Process
We're here to support you!
Having trouble with your account or have questions on the hiring process?
Please visit the FAQ page on our website for assistance.
Need help with your computer and browser settings?
Please visit the Technical Information page for assistance or reach out to the web manager at kp-hires@kp.org.
Do you need a reasonable accommodation due to a disability?
A reasonable accommodation is any modification or adjustment that enables you to fully participate in completing the following:
Online Submissions
Pre-Hire Assessments
Interview Process
Please submit your accommodation request and an HR Representative will contact you.
Description:
Job Summary:
As the leader of the health care team, provides professional nursing care, utilizing the nursing process in accordance with established standards of care, policies, and procedures. Demonstrates performance consistent with the Medical Center Vision, Mission, and Strategic Plan of the organization. Remains flexible to changing systems; is expected to demonstrate quality and effectiveness in work habits and clinical practice; and treats co-workers, patients, families, and all members of the health care team with dignity and respect.


Essential Responsibilities:
The Registered Nurse demonstrates proficiency by exhibiting the following skills, competencies, and behaviors:
Leadership:


Upholds Kaiser Permanente's Policies and Procedures, Principles of Responsibilities, and applicable state, federal and local laws.


Serves as a leader of the health care team; delegates tasks appropriately and demonstrates appropriate accountability.


Understands own and team members scope of practice and escalates issues as appropriate.


Demonstrates professional, supportive behavior.


Champions new ideas.


Leads and directs others through the change process.


Utilizes communication strategies including chain of command and issue escalation, which result in intended outcomes.


Participates in problem identification and resolution.


Mentors, orients, and coaches' others in unit specific operations and patient care activities


Shares responsibility and authority with subordinates and holds him/her accountable for performance.


Demonstrates ability to problem solve with other departments in order to assist member problem resolution.


Prioritizes, delegates, and supervises work assignments appropriately to ensure completion of patient care activities.


Complies with regulatory requirements, policies, procedures, and standards of practice.


Nursing Process:


Develops and/or contributes to the individualized plan of care that reflects assessment, planning, implementing, and evaluating the outcomes of that plan.


Ensures plan shows multidisciplinary planning, consultation, and education.


Ensures plan is reflective of admission or outpatient database, on-going findings, age-appropriate care, culturally specific needs, and appropriate acuity.


Ensures plan is discussed with patient, family/significant others, and completed in a timely manner.


Monitors the patients progress based on the plan.


Revises plan on ongoing basis based on patient condition and evaluation of progress.


Ensures care meets standards of practice.


Ensures effective development and completion of discharge plan including discharge barriers and patient/family education.  


Ensures that patient clearly understands discharge instructions. In outpatient, identify barriers and needs for patient/family education that will facilitate the outpatient medical management plan.


Ensures patient safety related but not limited to, medications and procedures utilizing the five rights; patient falls; decubitus prevention and prevention of nosocomial infections.


Ensures optimal pain control and patient comfort; identifies and discusses patient anxieties, fears or concerns regarding patient condition, treatment or discharge.


Ensures that patient understands medication purpose, side effects, and administration instructions in the hospital as well as at the time of discharge.


Documentation:


Charting is accurate, legible, dated, and timed.


Documentation reflects nursing process and interventions and evaluations taken.  


Utilizes computer systems effectively and efficiently for optimal patient care.


Clinical Outcomes:


Discusses patient findings and progress toward outcomes with physicians and other members of the health care team.


Demonstrates competencies during the probationary period and ongoing completion by departmental competency validation.


Make comprehensive nursing decisions based on interpretation of data, assessments, and evaluations of patient outcomes.


Participates in departmental performance improvement activities, i.e., planning, measuring/monitoring, assessing, and improving.


Workplace Safety:


Adherence to LMP Workplace Safety principles and practices.


Applies standard precautions; maintains a safe environment for self and others


Patient Care Experience:


Practices customer service standards as defined by the Service Area, Medical Center, and specified department.


Promptly answers call lights, alarms, and patient requests.


Makes appropriate referrals and facilitates the customers' ability to utilize resources.


Maintains and protects patient confidentiality


Ensures clean, orderly, and functional work environment.


Treats all families of patients with courtesy, respect, kindness and compassion.


Provides an optimal patient care experience by actively listening to the needs of patients and family members and taking responsibility for meeting those identified needs.


Gives patients information in a way they can understand and ensures comprehension.


Provides a patient care experience that exceeds members expectations.


Team Commitment:


Viewed by others to be an effective team member who is flexible, cooperative, and willing to assist others.


Confronts difficult or conflict situations constructively and seeks appropriate assistance.


Takes accountability for own actions and accepts constructive criticism.


Acts as a resource, preceptor, and mentor to new employees, registry, students, and other team members.


Attends all mandatory meetings, in-services and staff meetings as required, actively participates in other departmental professional development. (Requirement may vary for per diem staff).


Participates with the assessment of current and future unit learning needs and development of an annual education plan.


Keeps self-informed of activities on the unit and makes recommendations for change.


Adheres to Attendance Program.  


Reports to assigned area promptly, being present and available for report at beginning of assigned shift.


Supports a collaborative Labor-Management Partnership environment through unit-based teams.


Fiscal Responsibility


Organizes work to minimize the use of overtime.


Identifies and assists in systems improvement that needs simplification or correction.


Utilizes payroll and non-payroll resources to their maximum potential.


Basic Qualifications:
Experience



Minimum one year recent (within the last 3 years) full-time equivalent experience in Critical Care, or successful completion of a KP-approved Critical Care course within prior 12 months.



Education



Completion of RN Program.



License, Certification, Registration



Registered Nurse License (California)






Basic Life Support from American Heart Association



Additional Requirements:



This position is a temporary seasonal position, full-time non-benefited with a commitment duration of 5 months from date of hire.



Preferred Qualifications:
Notes:
• Will be required to work every other weekend and some holiday.
Primary Location: California,Irvine,Orange Co Irvine Medical Center
Scheduled Weekly Hours: 36
Shift: Day
Workdays: Sun, Mon, Tue, Wed, Thu, Fri, Sat
Working Hours Start: 08:00 AM
Working Hours End: 08:30 PM
Job Schedule: Full-time
Job Type: Standard
Employee Status: Temporary
Employee Group/Union Affiliation: B13|AFSCME|UNAC
Job Level: Individual Contributor
Specialty: Critical Care / Step Down
Department: OC Irvine Medical Center - OSM Svc Admin-Nursing Float - 0801
Pay Range: $66.92 - $72.27 / hour
The ranges posted above reflect the location in the job posting. The salary range may vary if you reside in a different location or state than the location posted.
Travel: No
At Kaiser Permanente, equity, inclusion and diversity are inextricably linked to our mission, and we aim to make it a part of everything we do. We know that having a diverse and inclusive workforce makes Kaiser Permanente a better place to receive health care, a more supportive partner in our communities we serve, and a more fulfilling place to work. Working at Kaiser Permanente means that you agree to and abide by our commitment to equity and our expectation that we all work together to create an inclusive work environment focused on a sense of belonging and wellbeing.
Kaiser Permanente is an equal opportunity employer committed to a diverse and inclusive workforce. Applicants will receive consideration for employment without regard to race, color, religion, sex (including pregnancy), age, sexual orientation, national origin, marital status, parental status, ancestry, disability, gender identity, veteran status, genetic information, other distinguishing characteristics of diversity and inclusion, or any other protected status.
Submit Interest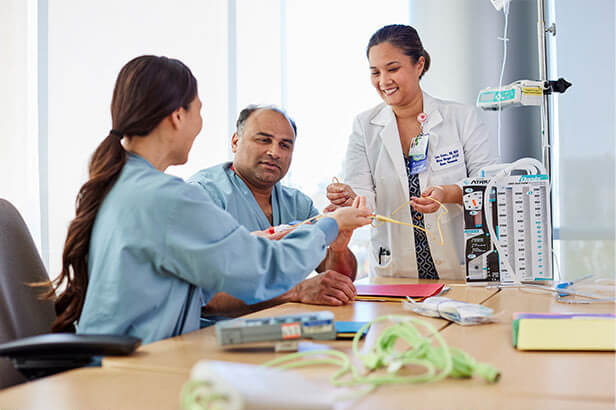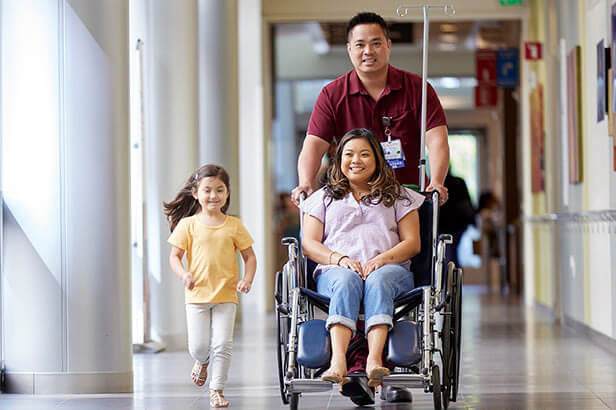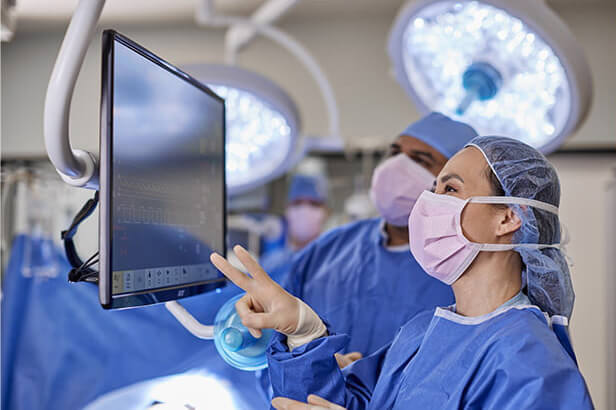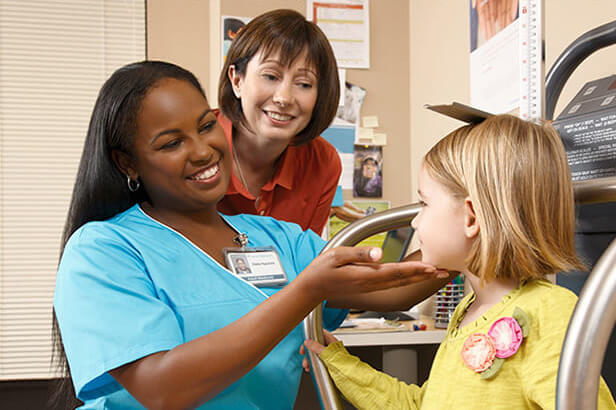 Experience nursing excellence
At Kaiser Permanente our nurses are leaders, clinicians, researchers, innovators, scientists, and more. It takes an extraordinary team to offer extraordinary care.
Our Events
Meet a member of the Kaiser Permanente team at an upcoming career or professional event.