Dental Assistant
Portland, Oregon
As a dental assistant with Kaiser Permanente, you play a critical role in supporting our members and our dental team. Work directly with dentists, hygienists, and fellow dental assistants to create an environment that ensures patient safety, efficient workflows, and positive care experiences. Through your compassion, you will help our team continue providing the highest standard of care for our members and the communities we serve.
Job Schedule: Part-time
Weekly Hours: 30
Pay: $21.7 - $23.37 / hour
Success Profile
We're looking for dental assistants who possess the following traits.
Adaptable
Communicator
Compassionate
Detail Oriented
Socially Conscious
Team Player
Benefits
We offer several benefits to our dental assistants.
Medical, Vision & Dental

Generous Vacation, Holiday, and Sick Leave

Pension & Retirement Plans

Tuition Reimbursement & Educational Opportunities

Relocation Assistance
Benefits may vary based on your Kaiser Permanente region, position, schedule hours, and representation by collective bargaining or employee groups. Offerings vary by location. Dental Assistants in Oregon will receive 26 combined holiday and vacation days.
Our Culture
At Kaiser Permanente, we believe everyone deserves a healthy smile. Our dental team strives to provide the best, quality care to every patient, every day. As part of the team, you will create connections and build confidence with our members — your patients — as they navigate their dental care experience. We can ensure seamless, positive transitions from the moment the patient checks in to when they are dismissed.
What Our People Are Saying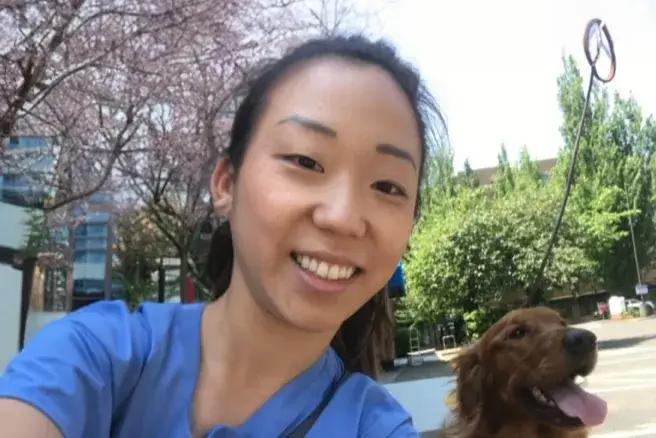 Julie
Dental Assistant
"

I started my career as an EFDA at the Grand Ave location and soon realized that, using my EFODA certification, I could join the Grand Ortho Team. I really enjoy my co-workers and was happy to stay with the same team. Being able to use the Kaiser Permanente and Union education funds allowed me to work toward my hygiene goal — such as applying to hygiene school this year!

"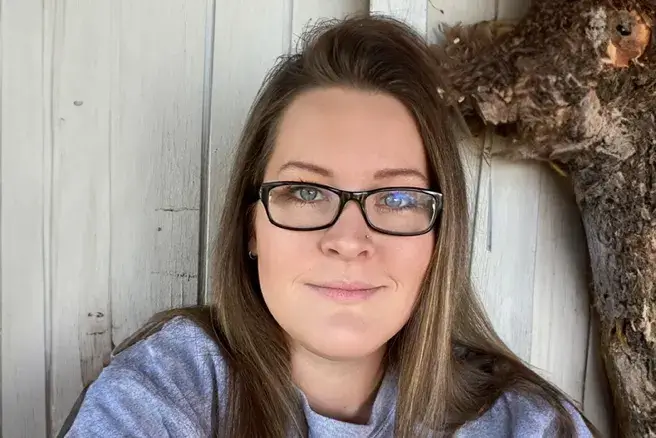 Megan
Dental Assistant
"

Coming to work for Kaiser Permanente has been an amazing experience. After taking time off to raise my babies, everyone came together to help me feel comfortable and become the best assistant I can be. The OYD office especially has made me feel so welcome and at home; they have been here whenever I needed anything! I am so happy I came to work for Kaiser Permanente Dental.

"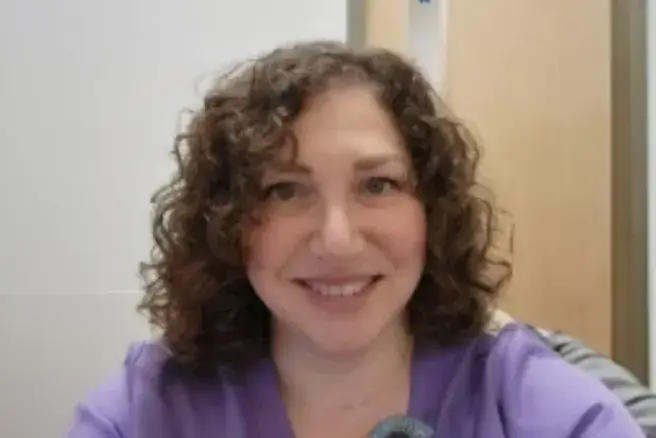 Christina
Dental Assistant
"

I have worked for Kaiser Permanente for over 11 years and started my journey opening a new dental clinic at Kaiser Permanente Oregon City. I started to work as a general dental assistant and moved to dental pediatrics for about five years. I eventually transferred to Johnson Creek Dental working as an oral surgery assistant. There are so many opportunities here. Great pay, benefits, free education, and plenty of room for growth within the company.

"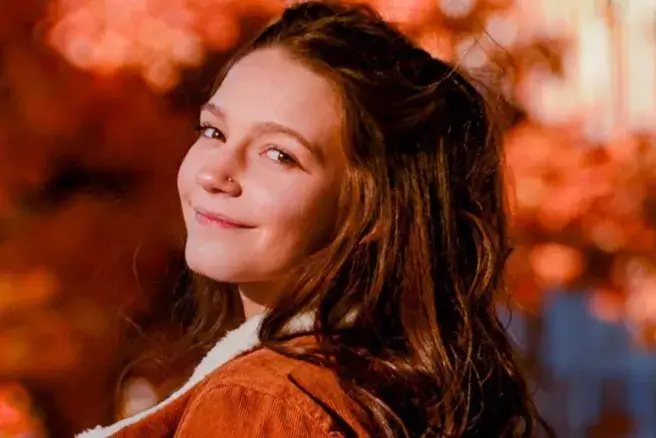 Hannah
Dental Assistant
"

I was hired as a dental sterile aide and was invited to be sponsored by Kaiser Permanente to become a dental assistant through partnership with PCC. I am now working as a full-time EFDA at the Grand Ave location and enjoying my new career. Thank you, Kaiser Permanente, for helping me achieve my career goals!

"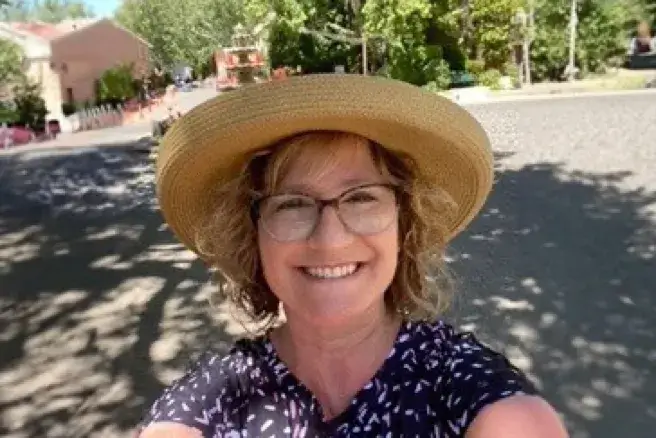 Tracey
Dental Assistant
"

I wish I had come to Kaiser Permanente sooner! They believe in caring for employees to make them better equipped for their patients. Here, I have excellent benefits, a great retirement plan, and career opportunities for advancement. There are opportunities to use things I'm passionate about to help my co-workers and upcoming dental assistants. I've mentored dental assisting students and shared with them the things that you can't learn in the classroom. I've also taken the title of health and wellness champion for my office. Both roles are things that I'm passionate about and it feels great to give back to my team and to the community.

"
Dental Assistant
Primary Location Portland, Oregon Job Number 1220296 Date posted 11/29/2023
Navigating the Hiring Process
We're here to support you!
Having trouble with your account or have questions on the hiring process?
Please visit the FAQ page on our website for assistance.
Need help with your computer and browser settings?
Please visit the Technical Information page for assistance or reach out to the web manager at kp-hires@kp.org.
Do you need a reasonable accommodation due to a disability?
A reasonable accommodation is any modification or adjustment that enables you to fully participate in completing the following:
Online Submissions
Pre-Hire Assessments
Interview Process
Please submit your accommodation request and an HR Representative will contact you.
Description:
Provide direct support to dentists, hygienists, denturists and other provider personnel in the delivery of dental care and service within a Kaiser Permanente dental office.
Essential Responsibilities:
• PERFORM ALL OF THE DUTIES permitted a dental assistant consistent with the individual's training and in the presence of or under the observation of a licensed provider as referenced in State Dental Practice Act and the related Administrative Rules. These duties to include:
Apply topical anesthetic and desensitizing agents, as directed by the provider,

Removal of sutures and post-extraction and periodontal dressings,

Retract a patient's cheek, tongue, or other tissue during an operation,

Assist in the placement or removal of a rubber dam,

Remove debris created during operative procedures with a vacuum device, compressed air, mouth washes, or water,

Extra-oral procedures which are not hazardous,

Inspect the oral cavity using a mirror,

Dry root canals with paper points,

Place temporary filling material into the endodontic access,

Take impressions for periodontal night guard,

Polish the coronal surfaces of teeth when a dentist or hygienist has determined teeth are free of calculus,

Train persons (patients) in techniques of oral hygiene and prevention of oral disease,

Place films (dental radiographs), adjust equipment preparatory to exposing films, and expose films.

• IN SUPPORT of the practice of a dentist provider who is not an orthodontist;

Preliminary select and size bands,

Remove fixed orthodontic appliances,

Check for loose bands and brackets,

Remove ligature ties and head appliances,

Place and remove arch wires, elastics and orthodontic separators,

Take intra-oral measurements for orthodontic procedures,

Remove supra-gingival orthodontic bracket bonding material with a hand piece that does not exceed 25,000 revolutions per minute

Place ligature ties and head appliances.

Train persons (patients) in techniques of oral hygiene and prevention of oral disease.

Place films (dental radiographs), adjust equipment preparatory to exposing films, and expose films.

• ORGANIZE patient's dental record consistent with established guidelines, confirm its availability and assure that it is in order and ready for provider's use at the time care and service is to be provided.

• GREET, INTRODUCE SELF TO, and INFORM PATIENT of general treatment to be provided and provider to be seen consistent with established Kaiser Permanente Behavioral Guidelines.

• REVIEW HEALTH QUESTIONNAIRE with patient and notify provider of reported conditions that could affect treatment.

• PROMOTE patient's emotional comfort by gaining rapport, instilling confidence and promoting tranquility.

• INFORM and ANSWER patient's and/or parent's questions regarding care and service provided as directed by provider.

• ANTICIPATE NEEDS of provider in the delivery of patient care and service.

• COMMUNICATE INFORMATION important to maintaining the proper scheduling and flow of patients consistent with information recorded in the patient's dental record.

• PREPARE, ORGANIZE, ARRANGE and PASS DENTAL INSTRUMENTS, SUPPLIES AND MATERIALS as requested by the provider and required by established guidelines.

• ESTABLISH and MAINTAIN a CLEAR and CLEAN OPERATING FIELD.

• RECORD and/or VERIFY INFORMATION in the patient's dental record according to established procedures.

• RECORD and/or VERIFY ALL PATIENT CARE AND SERVICE-RELATED INFORMATION on all necessary forms and documents consistent with established guidelines and in a manner that accurately reflects the information documented in the patient's dental record.

• AS REQUIRED IN SUPPORT OF DIRECT PATIENT CARE ACTIVITIES, ENTER, RETRIEVE AND TRANSMIT PATIENT CARE AND SERVICE-RELATED INFORMATION via the Program's automated patient and provider scheduling system (TEAM), consistent with established guidelines and training.

• RESPOND TO MEDICAL EMERGENCY SITUATIONS consistent with established guidelines.

• EXPOSE and PROCESS DENTAL RADIOGRAPHS as required consistent with established guidelines and radiology equipment use specifications.

• TAKE PATIENT'S BLOOD PRESSURE and ACCURATELY RECORD in patient's dental record.

• CLEAN and STERILIZE and PROCESS INSTRUMENTS consistent with established guidelines.

• MAINTAIN CLEAN, ORDERLY, WELL ORGANIZED AND SUPPLIED WORK ENVIRONMENT, including assigned operatory, laboratory and instrument processing areas, consistent with established infection control.

• ASSURE PROPER HANDLING OF ALL MATERIALS in accordance with Hazard Communication Program and Infection Control Guidelines.

• ASSURE PROPER FUNCTIONING OF EQUIPMENT through the periodic completion of established preventive maintenance procedures such as cleaning and oiling, and reporting non-functioning, damaged, etc. equipment to office manager or supervisor in a timely manner.

• PERFORM OTHER DUTIES AS ASSIGNED by the office manager or supervisory personnel that are consistent with the individual's training and experience IN AN ACTIVE AND COOPERATIVE MANNER.

• ACT IN CONFORMANCE with established program policies, procedures, guidelines and protocols, the Administrative Rules of the State Board of Dentistry, the State Dental Practice Act and any other laws and regulations that govern the role and responsibilities of the dental assistant and satisfactorily maintain the established qualifications for selection towards this position.

• PERFORM THE FOLLOWING FUNCTIONS provided that the dentist is on the premises and the dentist checks the patient before and after the functions are performed;

Place matrix retainers for alloy and composite restorations.

Polish amalgam restorations.

Remove supra-gingival excess cement.

Take impressions for the following purposes;

Diagnostic models,

Counter and opposing models,

Fabrication of temporary restorations,

Intra-oral bite registration for study model articulation.

Place and remove a rubber dam,

Fabricate temporary plastic-type crowns.

• ASSIST IN MONITORING PATIENTS that are being administered nitrous oxide consistent with established guidelines.

• Other duties appropriate for EFDA as authorized by Board of Dentistry rules and regulations
Basic Qualifications:
Experience
• One (1) year experience as a dental assistant or a graduate from an ADA accredited dental assisting program or a nine (9) month dental assisting program with externship that has been pre-approved.
Education
• High school diploma or GED.
License, Certification, Registration
• Current Oregon Certificate of Dental Radiological Proficiency upon hire.
• Oregon EFDA (Expanded Functions Dental Assistant) certification within 90 days of hire date.
• Pit and Fissure Sealant certification within 6 months of hire date.
• Basic Life Support (BLS) for Healthcare Providers within 90 day of hire date.

Additional Requirements:
The individual applicant for this position must demonstrate, to the satisfaction of the individual performing the selection interview, the following qualifications if he or she is to be selected. Furthermore, consistent with the fact that these qualifications are required for selection, they then must be satisfactorily maintained by the individual as a condition of continued employment.
• Demonstrated competence in four-handed dentistry technique.
• Satisfactory level of knowledge and proficiency in use of current dental materials, instruments and equipment.
• Demonstrated ability to follow instructions and work effectively under both direct and indirect supervision.
• Well organized in use of time and effort.
• Demonstrated capacity to act in a professionally courteous manner when interacting with patients, providers and other employees – good interpersonal skills.
• Excellent attendance record.
• Final candidate is required to pass a clinical pre-employment skills test.
Preferred Qualifications:
• Basic knowledge of sterilization and infection control equipment.



Days/Times vary. Travel Eastmoreland, Grand Ave dental.



Primary Location: Oregon,Portland,North Interstate Services Building
Scheduled Weekly Hours: 30
Shift: Day
Workdays: Mon, Tue, Wed, Thu, Fri, Sat
Working Hours Start: 06:30 AM
Working Hours End: 06:30 PM
Job Schedule: Part-time
Job Type: Standard
Employee Status: Regular
Employee Group/Union Affiliation: W06|SEIU|Local 49
Job Level: Individual Contributor
Department: North Interstate - Dental Office - 1008
Pay Range: $21.7 - $23.37 / hour
The ranges posted above reflect the location in the job posting. The salary range may vary if you reside in a different location or state than the location posted.
Travel: Yes, 5 % of the Time
At Kaiser Permanente, equity, inclusion and diversity are inextricably linked to our mission, and we aim to make it a part of everything we do. We know that having a diverse and inclusive workforce makes Kaiser Permanente a better place to receive health care, a more supportive partner in our communities we serve, and a more fulfilling place to work. Working at Kaiser Permanente means that you agree to and abide by our commitment to equity and our expectation that we all work together to create an inclusive work environment focused on a sense of belonging and wellbeing.
Kaiser Permanente is an equal opportunity employer committed to a diverse and inclusive workforce. Applicants will receive consideration for employment without regard to race, color, religion, sex (including pregnancy), age, sexual orientation, national origin, marital status, parental status, ancestry, disability, gender identity, veteran status, genetic information, other distinguishing characteristics of diversity and inclusion, or any other protected status.
Submit Interest
More From Kaiser Permanente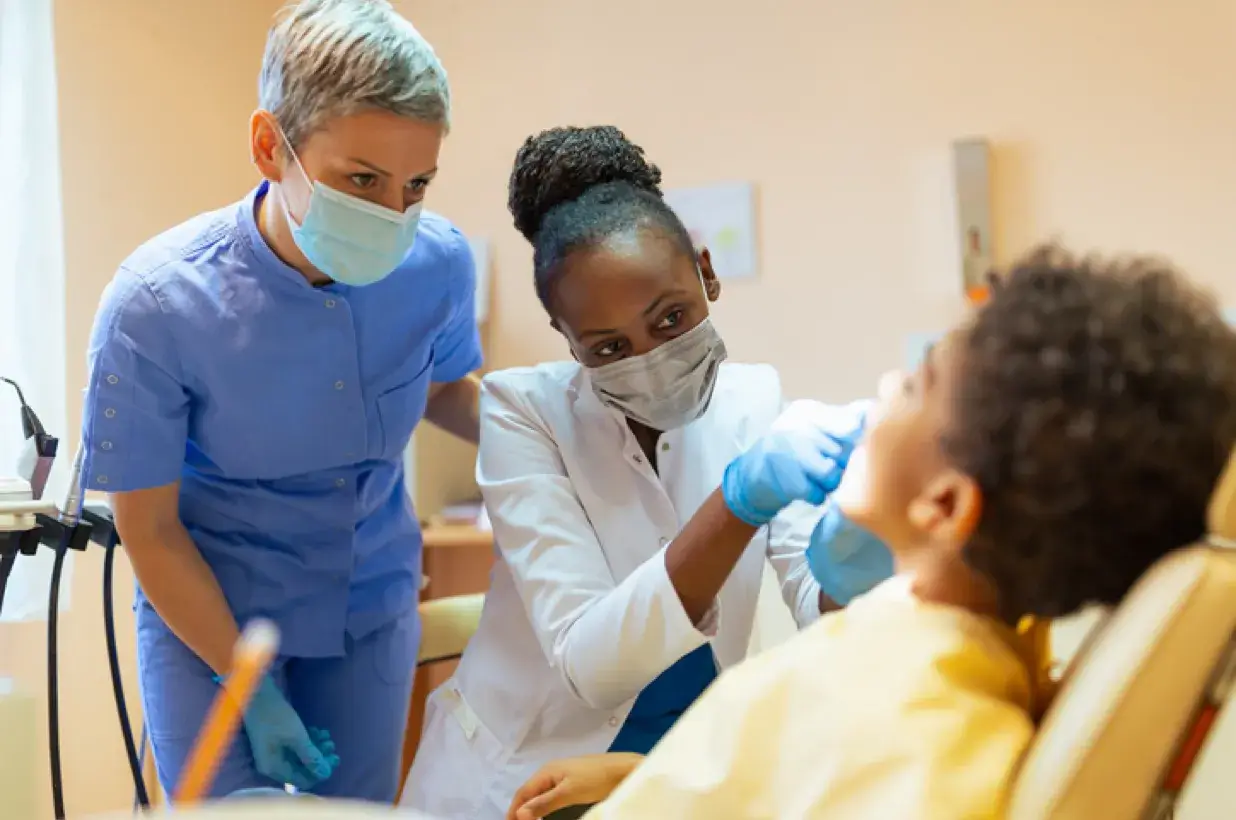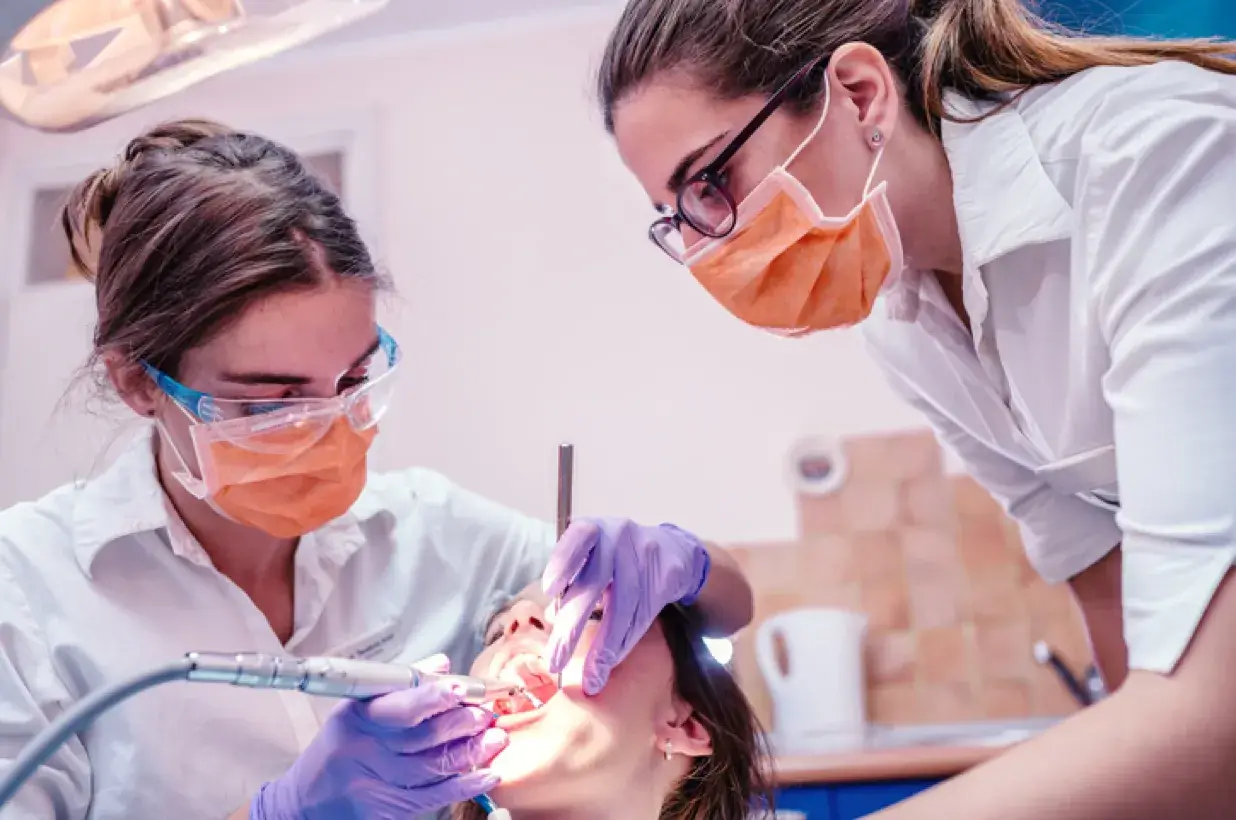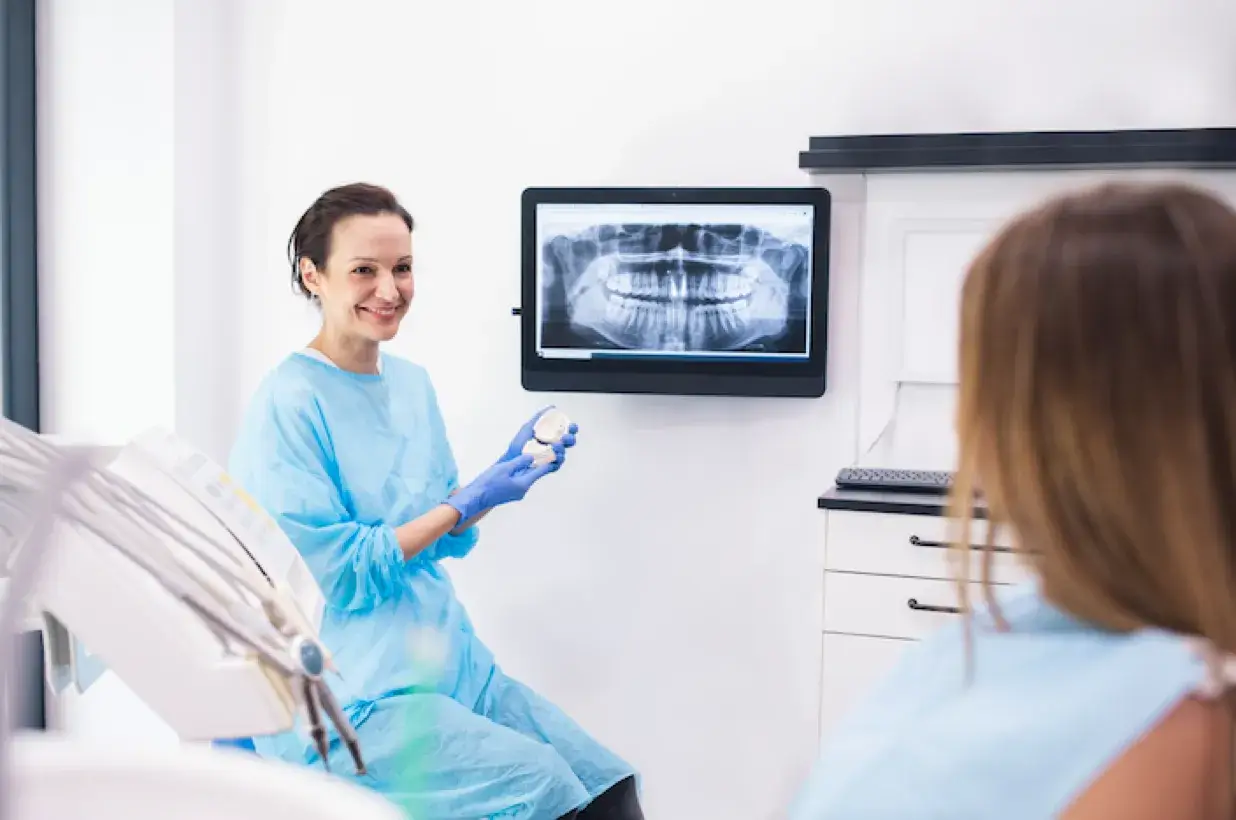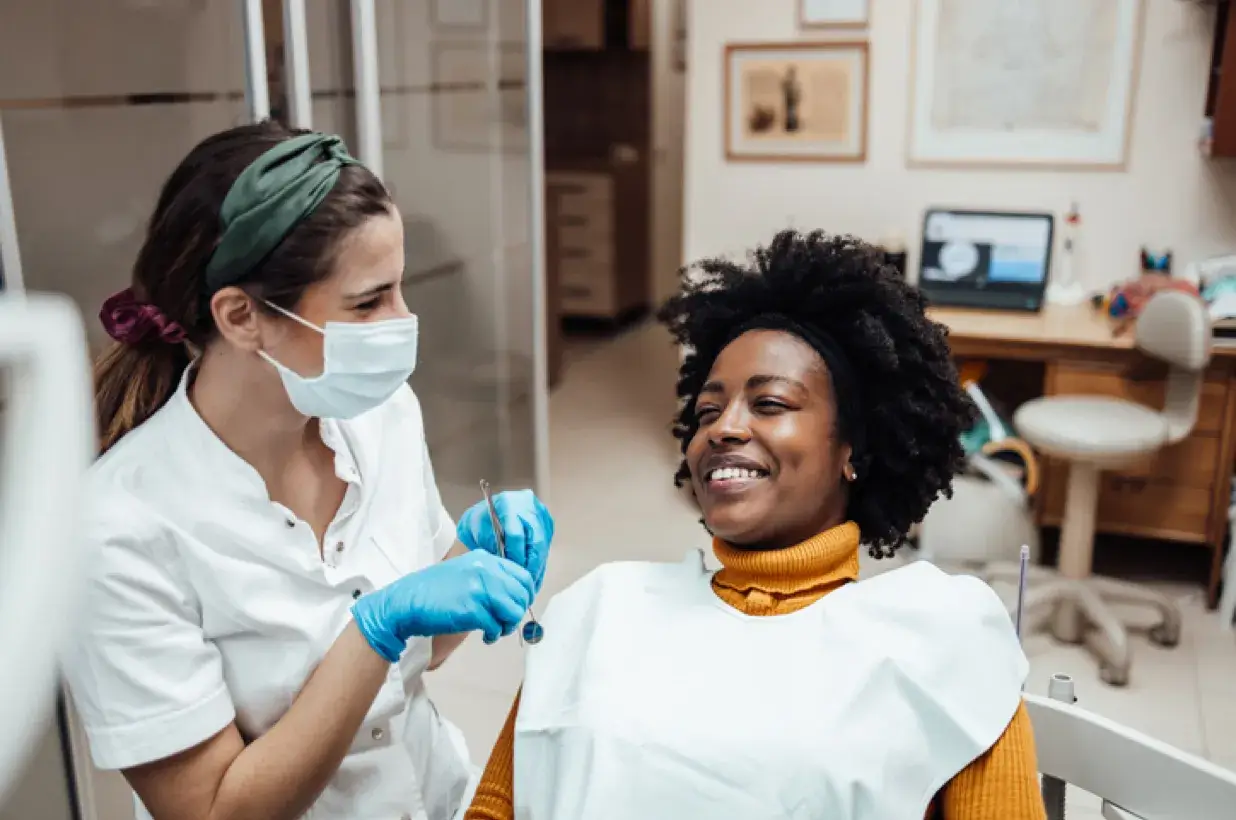 Dentistry at Kaiser Permanente
We understand that dentistry plays a key role in everyone's health care and strive to be the leading dental group for patients. Here, we are supporting the needs of millions and treat everyone with respect.
Our Events
Meet a member of the Kaiser Permanente team at an upcoming career or professional event.