RN, Primary Care, Podiatry (On Call, Day)
Salem, Oregon
At Kaiser Permanente our nurses are leaders, clinicians, researchers, innovators, and scientists who are contributing toward being an industry-leading voice for advancing evidence-based care. Whether supporting the patient directly in our hospitals or clinics, providing care at home, serving our patients through innovative virtual technology, or managing care delivery teams, Kaiser Permanente nurses utilize scientific evidence and our integrated care model to optimize the total health of our members and the communities we serve. We invite nurses who are passionate about nursing excellence, high-quality compassionate care delivery, professionalism, integrity, teamwork and patient and family centeredness to join our teams so that we can continue to sustain and build upon our culture of excellence.
Job Type: Call-in/On-Call
Job Level: Individual Contributor
Travel: No
Success Profile
We're looking for Nurse Leaders who possess the following traits.
Collaborative
Compassionate
Flexible
Leadership
Socially Conscientious
Trustworthy
Benefits
We offer several benefits to our nurses.
Medical, Vision & Dental

Retirement Plans

Educational Opportunities & Tuition Reimbursement

Supportive Teams & Resources

Career Growth & Development
Our Culture
At Kaiser Permanente, we cultivate an environment of compassion, integrity, trust, and open communication that helps our teams do their best work. We believe that lifelong learning will expand our knowledge so we can better serve our patients. Our practice is rooted in research and evidence-based care. Our nurses reflect the rich diversity of our members and communities and provide culturally responsive and competent care that promotes understanding of our members needs and preferences. At Kaiser Permanente, nurses are highly skilled professionals who exemplify leadership, critical thinking, and collaborative problem solving and deliver the right care, at the right time, in the right setting.
What Our People Are Saying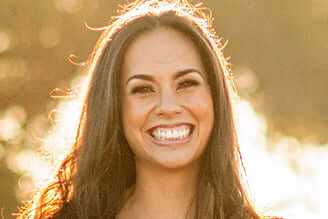 Kristen
Relief Charge Nurse
"

Working as a nurse at Kaiser Permanente has allowed me the perfect flexible schedule so that I can volunteer as Girl Scout Leader and room parent for both my children. My kids know that I am a hardworking mother who can provide, as well as a mom who can be present and be there for them – and that means everything to me.

"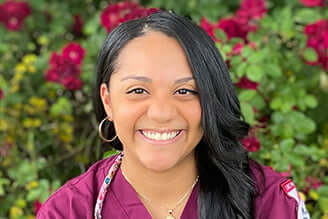 Jazmin
RN, Advice Nurse
"

Working for Kaiser Permanente has allowed me to take control of my future and make my goals a possibility. I feel that Kaiser Permanente allows me to keep climbing and moving. Having that ability truly makes me feel empowered.

"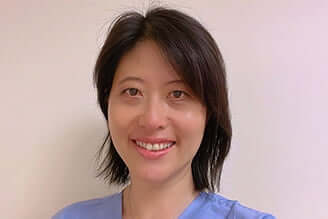 Stella
Registered Nurse IV
"

Kaiser Permanente has taken me on a personal and educational growth journey. I am supported by a culture of excellence that allows me to be dedicated to patients and patients' families every day at work. What an honor to be part of Kaiser Permanente.

"

.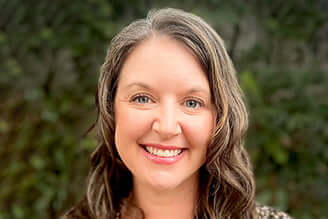 Caitlin
Inpatient Lactation Consultant
"

As an RN/IBCLC in Maternal Child, I'm meeting families at a pivotal time — I'm there to help launch a new family into the world. Everything I do has the potential to impact a family's health for generations to come.

"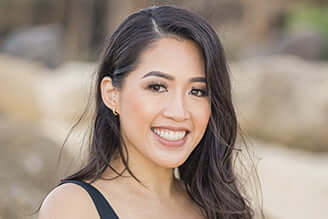 Kimberly
Quality Coordinator RN
"

In Hawaii, your community is your family — or 'ohana.' I am able to provide extraordinary patient-centered care to my ohana.

"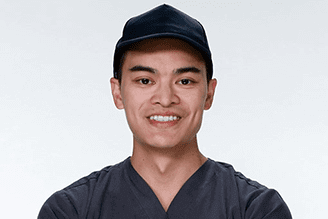 David
Appointment and Advice RN
"

The location is fantastic. Kaiser Permanente is all over the country. You can pick almost any environment you want – from ocean to mountain to city. You'll still be able to contribute to our mission of providing high quality health care at a local facility.

"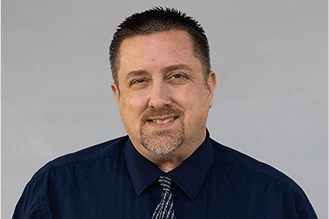 Shawn
BSN, RN
"

I chose Kaiser Permanente because their staff and providers really show that they care about you. Also, throughout my 12 years of working here I'm always learning something new, and I've had many opportunities for growth and development.

"
RN, Primary Care, Podiatry (On Call, Day)
Primary Location Salem, Oregon Facility Skyline Medical Offices Job Number 1220380 Date posted 11/29/2023
Navigating the Hiring Process
We're here to support you!
Having trouble with your account or have questions on the hiring process?
Please visit the FAQ page on our website for assistance.
Need help with your computer and browser settings?
Please visit the Technical Information page for assistance or reach out to the web manager at kp-hires@kp.org.
Do you need a reasonable accommodation due to a disability?
A reasonable accommodation is any modification or adjustment that enables you to fully participate in completing the following:
Online Submissions
Pre-Hire Assessments
Interview Process
Please submit your accommodation request and an HR Representative will contact you.
Description:
Job Summary:
The RN participates as a member of the health care team in delivering quality health care to patients, which supports Kaiser Permanentes mission, vision and values. The RN provides a variety of nursing services in person and/or by phone utilizing the nursing process and leadership skills to address acute and chronic needs of Health Plan members and other patients of the Kaiser Permanente Health Care Program. They work under the general direction of the designated supervisor.
Essential Responsibilities:


Professional Competencies: Demonstrates personal commitment to service and to socially relevant practice. Demonstrates behaviors that illustrate commitment to KP Promise (quality you can trust, caring with a personal touch, convenient and easy and affordable). Adheres to Quality of Service Standards and Behavioral Guidelines.


Professional Competencies: Demonstrates ethical and legal behavior in all professional activities. Acts as an advocate for individuals, groups and communities. Demonstrates accountability for own ethical behavior and for delegated actions. Demonstrates responsible and accountable behavior concerning own work schedule. Understands and supports Kaiser Permanente policies, legal considerations and professional ethics. Adheres to Health Insurance Portability and Accountability Act (HIPAA) and confidentiality policies.


Professional Competencies: Utilizes a critical thinking approach to problem solve and make decisions. Applies analytical reasoning, reflection and rational problem-solving skills, using verifiable information, and clinical judgment, in order to choose among alternative solutions to clinical problems. Fosters and uses innovative thinking to create alternative solutions. Demonstrates the ability to analyze, synthesize and utilize data to provide optimal nursing care.


Professional Competencies: Understands and provides competent care to a diverse population. Uses knowledge of cultural differences to provide nursing care that is sensitive to and consistent with cultural values, beliefs, and customs. Provides culturally sensitive teaching materials to individuals, families and groups.


Professional Competencies: Practices health care team building and leadership skills. Applies leadership skills to facilitate effective team functioning and operations of the module or department. Role models and facilitates change within the health care team to respond to health care and organizational needs. Directs, delegates and monitors quality of care delivered by the health care team and brings deviations to the attention of staff involved and Team Leader. Mentors new staff and assists with orientation and staff development needs. Collaborates with Team Leader and Manager in setting quality standards for nursing care and in the development of policies and procedures. Provides input to Team Leader and Manager about the job performance of other RNs, LPNs and unlicensed personnel in the health care team. Demonstrates commitment to customer service.


Professional Competencies: Participates in population-based care activities. Participates in out reach and in reach activities to meet clinical targets. Effectively identifies needs and provides prevention, early intervention and ongoing health education for panel population, individual patient and family. Assists individuals and groups to learn self-management skills that promote and protect health. Develops teaching plans for individuals and groups related to health promotion and disease prevention.


Professional Competencies: Demonstrates technological literacy in using computerized information systems. Accesses, evaluates and uses data and information from a wide range of resources. Demonstrates effective use of computer-based information and practice management systems for decision support, provision of care, continuous quality improvement and professional development. Provides input to the development of information systems that impact the provision of patient care. Facilitates the members use of health care technologies.


Professional Competencies: Participates in ongoing continuing education activities and shares knowledge with other health care team members. Demonstrates commitment to continuous learning that advances professional nursing practice. Demonstrates ability to identify own learning needs. Actively works to address personal and professional growth needs. Serves as resource and role model for other members of the health care team.


Clinical Competencies: Provides evidence-based, clinically competent nursing care in a culturally sensitive manner. Plans, implements, manages, coordinates and evaluates a plan of care across the care continuum. Facilitates member wellness and function and identifies needs for health care interventions. Utilizes appropriate assessment tools, processes, clinical pathways and guidelines to manage patient care. Integrates theory and research-based knowledge in the provision of direct and indirect nursing care. Performs and modifies therapeutic and preventive nursing measures and administers treatments and medications as authorized by law and determined by the State Board of Nursing. Performs skilled nursing tasks competently and demonstrates operational knowledge of procedures and equipment. Performs triage and telephone advice independently and within scope of the Oregon and/or Washington Nurse Practice Acts. Maintains a safe and therapeutic environment for staff, patients and family members. Participates in the research process. Documents the nursing care provided which demonstrates the application of the nursing process and complies with departmental and/or organizational standards.


Clinical Competencies: Applies effective oral and written communication skills in interacting with patients, families and members of the health care team. This includes effective negotiation and conflict management skills.


Organizational Competencies: Recognizes the impact of systems on health care delivery. Facilitates coordination of care across all settings with particular attention to transitional needs. Functions within interdisciplinary teams in a manner that promotes coordination, mutual respect and timely response to the patients health care needs.


Organizational Competencies: Acts as an advocate for individuals and groups with unmet health needs.


Organizational Competencies: Applies the knowledge and tools of continuous improvement in clinical practice and the delivery of health care.


Basic Qualifications:
Experience


Minimum two (2) years of RN experience within the last five (5) years OR successful completion of the Kaiser Permanente NW Ambulatory RN New Grad/transition to practice program


Education
Graduate of Accredited School of Nursing.
High School Diploma or General Education Development (GED) required.
License, Certification, Registration
This job requires credentials from multiple states. Credentials from the primary work state are required before hire. Additional Credentials from the secondary work state(s) are required post hire.
Registered Nurse License (Oregon) within 6 months of hire
Registered Nurse License (Washington) within 6 months of hire
Basic Life Support required at hire
Pediatric Advanced Emergency Assessment, Recognition and Stabilization within 6 months of hire
Additional Requirements:
Primary Care Assignments: Must obtain and maintain PEARS certification within 6 months of hire/transfer unless excluded per exemption process.
PEARS or PALS required within 6 months of hire/transfer for RNs in Dept 2490 and RNs in Dept 2018 that perform propranolol administration.
Demonstrates clinical nursing and leadership skills.
Able to type 20 words per minute.
Demonstrates effective interpersonal, communication and problem-solving skills.
Willingness to learn computerized information systems.
Demonstrates ability to work within teams and within a dynamic work environment.
Customer focused.
Experience providing education specific to patients with problems of the feet related to chronic conditions.
Experience in at least one of these areas: Wound Care, Nurse Treatment Room, Minor Injury Clinic, and/or Emergency Room.
Previous foot care experience
Preferred Qualifications:
One (1) year of foot care experience preferred. Certification for foot care and/or wound care preferred.
Knowledge base specific to high risk foot care preferred.
Primary Location: Oregon,Salem,Skyline Medical Offices
Scheduled Weekly Hours: 1
Shift: Day
Workdays: Mon, Tue, Wed, Thu, Fri
Working Hours Start: 07:00 AM
Working Hours End: 06:00 PM
Job Schedule: Call-in/On-Call
Job Type: Standard
Employee Status: Regular
Employee Group/Union Affiliation: W01|AFT|Local 5017
Job Level: Individual Contributor
Specialty: Primary Care / Adult Family Medicine
Department: Skyline Medical Offices - Podiatry-ClinNurse - 1008
Pay Range: $45.35 - $54.1 / hour
The ranges posted above reflect the location in the job posting. The salary range may vary if you reside in a different location or state than the location posted.
Travel: No
At Kaiser Permanente, equity, inclusion and diversity are inextricably linked to our mission, and we aim to make it a part of everything we do. We know that having a diverse and inclusive workforce makes Kaiser Permanente a better place to receive health care, a more supportive partner in our communities we serve, and a more fulfilling place to work. Working at Kaiser Permanente means that you agree to and abide by our commitment to equity and our expectation that we all work together to create an inclusive work environment focused on a sense of belonging and wellbeing.
Kaiser Permanente is an equal opportunity employer committed to a diverse and inclusive workforce. Applicants will receive consideration for employment without regard to race, color, religion, sex (including pregnancy), age, sexual orientation, national origin, marital status, parental status, ancestry, disability, gender identity, veteran status, genetic information, other distinguishing characteristics of diversity and inclusion, or any other protected status.
Submit Interest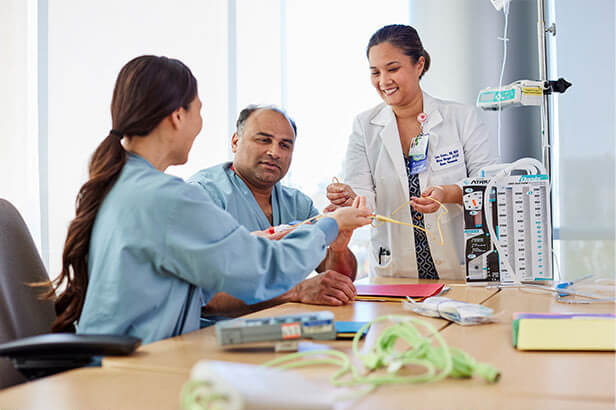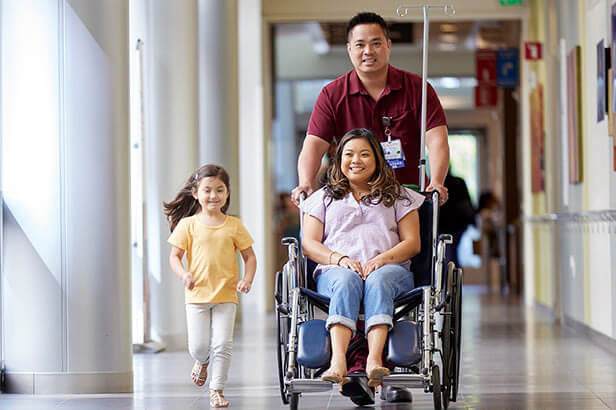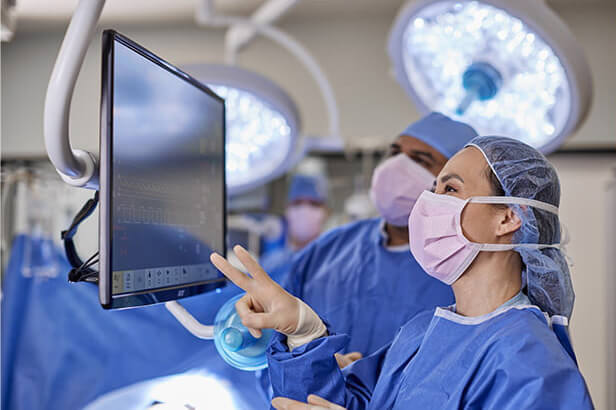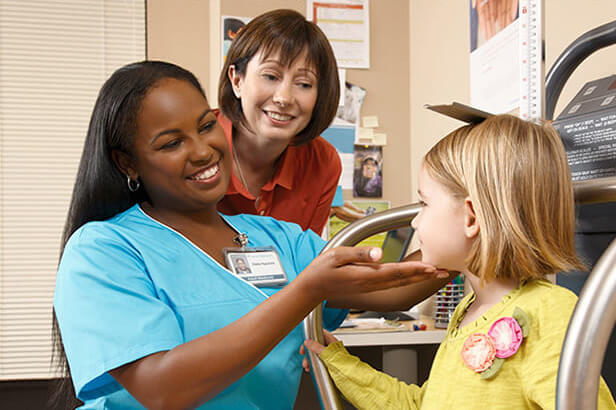 Experience nursing excellence
At Kaiser Permanente our nurses are leaders, clinicians, researchers, innovators, scientists, and more. It takes an extraordinary team to offer extraordinary care.
Our Events
Meet a member of the Kaiser Permanente team at an upcoming career or professional event.