Staff Nurse II - San Francisco - Emergency Department - Part Time Positions
US Navy and US Marine Corps Reserve Center, California
At Kaiser Permanente our nurses are leaders, clinicians, researchers, innovators, and scientists who are contributing toward being an industry-leading voice for advancing evidence-based care. Whether supporting the patient directly in our hospitals or clinics, providing care at home, serving our patients through innovative virtual technology, or managing care delivery teams, Kaiser Permanente nurses utilize scientific evidence and our integrated care model to optimize the total health of our members and the communities we serve. We invite nurses who are passionate about nursing excellence, high-quality compassionate care delivery, professionalism, integrity, teamwork and patient and family centeredness to join our teams so that we can continue to sustain and build upon our culture of excellence.
Job Type: Full-time
Job Level: Individual Contributor
Travel: No
Success Profile
We're looking for Nurse Leaders who possess the following traits.
Collaborative
Compassionate
Flexible
Leadership
Socially Conscientious
Trustworthy
Benefits
We offer several benefits to our nurses.
Medical, Vision & Dental

Retirement Plans

Educational Opportunities & Tuition Reimbursement

Supportive Teams & Resources

Career Growth & Development
Our Culture
At Kaiser Permanente, we cultivate an environment of compassion, integrity, trust, and open communication that helps our teams do their best work. We believe that lifelong learning will expand our knowledge so we can better serve our patients. Our practice is rooted in research and evidence-based care. Our nurses reflect the rich diversity of our members and communities and provide culturally responsive and competent care that promotes understanding of our members needs and preferences. At Kaiser Permanente, nurses are highly skilled professionals who exemplify leadership, critical thinking, and collaborative problem solving and deliver the right care, at the right time, in the right setting.
What Our People Are Saying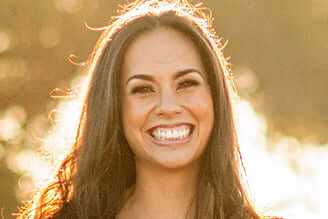 Kristen
Relief Charge Nurse
"

Working as a nurse at Kaiser Permanente has allowed me the perfect flexible schedule so that I can volunteer as Girl Scout Leader and room parent for both my children. My kids know that I am a hardworking mother who can provide, as well as a mom who can be present and be there for them – and that means everything to me.

"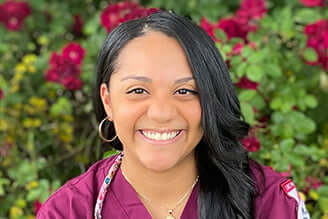 Jazmin
RN, Advice Nurse
"

Working for Kaiser Permanente has allowed me to take control of my future and make my goals a possibility. I feel that Kaiser Permanente allows me to keep climbing and moving. Having that ability truly makes me feel empowered.

"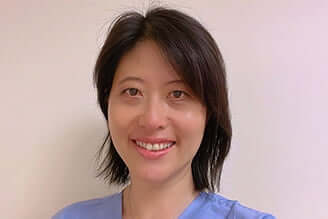 Stella
Registered Nurse IV
"

Kaiser Permanente has taken me on a personal and educational growth journey. I am supported by a culture of excellence that allows me to be dedicated to patients and patients' families every day at work. What an honor to be part of Kaiser Permanente.

"

.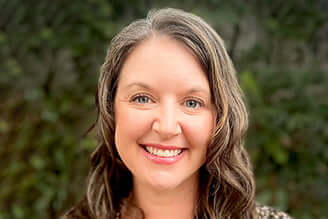 Caitlin
Inpatient Lactation Consultant
"

As an RN/IBCLC in Maternal Child, I'm meeting families at a pivotal time — I'm there to help launch a new family into the world. Everything I do has the potential to impact a family's health for generations to come.

"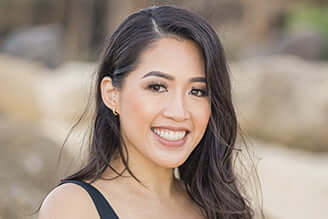 Kimberly
Quality Coordinator RN
"

In Hawaii, your community is your family — or 'ohana.' I am able to provide extraordinary patient-centered care to my ohana.

"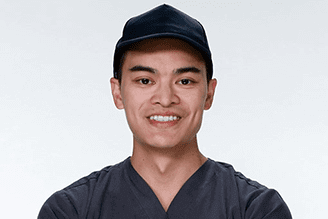 David
Appointment and Advice RN
"

The location is fantastic. Kaiser Permanente is all over the country. You can pick almost any environment you want – from ocean to mountain to city. You'll still be able to contribute to our mission of providing high quality health care at a local facility.

"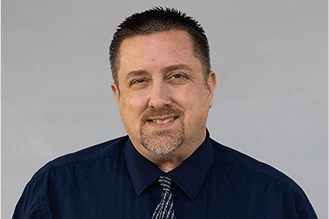 Shawn
BSN, RN
"

I chose Kaiser Permanente because their staff and providers really show that they care about you. Also, throughout my 12 years of working here I'm always learning something new, and I've had many opportunities for growth and development.

"
Staff Nurse II - San Francisco - Emergency Department - Part Time Positions
Primary Location US Navy and US Marine Corps Reserve Center, California Job Number 1128056 Date posted 10/29/2022
Navigating the Hiring Process
We're here to support you!
Having trouble with your account or have questions on the hiring process?
Please visit the FAQ page on our website for assistance.
Need help with your computer and browser settings?
Please visit the Technical Information page for assistance or reach out to the web manager at kp-hires@kp.org.
Do you need a reasonable accommodation due to a disability?
A reasonable accommodation is any modification or adjustment that enables you to fully participate in completing the following:
Online Submissions
Pre-Hire Assessments
Interview Process
Please submit your accommodation request and an HR Representative will contact you.
Description:
An All-Inclusive Opportunity!
To optimize your experience applying to a job at Kaiser Permanente we have created a unique and easy all-inclusive process to apply for all open career opportunities in this specific nursing specialty for this Medical Center relevant to your work experience and interests.
This position has been created to source and attract external candidates for current and future positions that remain unfilled within the organization. If you are a current employee, please visit the careers website for a complete listing of available positions.
So, what is next?



An on-demand interview process has been designed with you in mind; quick, easy, and lends flexibility to meet your busy schedule.




We have a team of managers dedicated to review on the spot submissions for an expedited hiring experience.




See what it's all about, submit your interest today!



Job Summary:
The Registered Nurse (RN) II is a professional caregiver who assumes responsibility and accountability for a group of patients for a designated time frame. The RN II provides care to patients via the therapeutic use of self, the nursing process, the environment and instrumentation, and other health care team members.

Participates in patient/ family teaching and provides leadership in working cooperatively with members of the health care team to maintain standards of professional nursing practice in the clinical setting.


Essential Responsibilities:



Performs assessment/data collection in an on-going systematic manner, focusing on physiologic, psychosocial, cultural, spiritual and cognitive status; also nutrition, pain, patient/family education, family involvement and patient advocacy.




Formulates a goal-directed plan of care when and where appropriate to do so.




Implements care in a thorough, skillful, consistent, and continuous manner.




Establishes priorities or patient care based on essential patient needs and available unit resources of time, personnel, equipment, and supplies.




Identifies patient/family learning needs and acts to meet them.




Demonstrates an awareness of and sensitivity to patient/family rights, age specific needs, cultural and ethical beliefs.




Provides/coordinates care for patients/patient populations.




Establishes effective working relationships with members of the health care team, patients, and families.




Acknowledges staff rights and cultural and ethical beliefs.




Delegates appropriately and coordinates duties of health care team members.




Evaluates effectiveness of care given by health care team members.




Utilizes effective communication methods and skills, following lines of authority, as appropriate.




Demonstrates knowledge of and applies safety principles as identified within the institution.




Performs efficiently in emergency patient care situations following established protocols, remaining calm, informing appropriate persons, and documenting events.




Demonstrates responsibility and accountability for own professional practice.




Participates regularly in staff development activities for unit and department personnel.




Demonstrates knowledge of legal issues, including patient confidentiality and risk management in all aspects of patient care and unit functioning.




Participates in unit and Department Performance Improvement activities as directed.




Participates in nursing research activities as requested.




Identifies and solves problems effectively.




Demonstrates a service philosophy in all interactions with patients, families, and all members of the health care team.




Provides data for staffing decisions and demonstrates flexibility in the resolution of staffing issues; demonstrates flexibility when floating to other units upon requests.




Demonstrates proficiency in the use of computers and telecommunication modalities in documenting, tracking and conveying information. Ability to navigate in a windows environment, utilizing a mouse and the ability to learn electronic medical record system application.




Perform other related duties as necessary.






Formulates a goal-directed plan of care in collaboration with the health care team.




Identifies patient/family learning needs and implements appropriate measures.




Provision of competent Emergency nursing care, for all ages, acuities and conditions in the population the facility serves.




Documents patient care and unit activities in a timely, accurate, and concise manner.




MSE reflecting sound clinical knowledge and judgment, and consistent with Standardized Procedure and State/ Federal regulations.




Requires dependable attendance to scheduled shifts and required staff development




Works within scope of practice, including standardized procedures, and communicates clearly with all members of healthcare team.




Completes duties with regard to safety practices and policies, including infection control, workplace safety, and management of aggressive behaviors.




Provision of care is consistent with EMTALA, Nurse Practice Act, Title 22 and other applicable regulations, including patient confidentiality and risk management.




Proficiencies in emergency responses such as resuscitation/ codes, hazmat response, and emergency childbirth.




Proficient in the use of computers in documentation, tracking, conveying information




Teamwork with all internal and external departments and agencies involved in the provision of care.




Medication administration and management including titrating infusions and pediatric medications




Maintains all required licenses, certifications and professional development/ continuing education requirements per department and facility standards.



Basic Qualifications:
Experience
One year recent (within the last three years) experience as a Registered Nurse in the Emergency Department
Education


High School Diploma/GED


Graduate of an accredited registered nursing program and completion of the current hours required by the BRN of RN student clinical experience; OR Graduate of registered nursing program and either: 1) 2000 hours of RN experience in clinical area of specialty from a licensed acute care facility within three (3) years of graduation; or 2) graduate of an accredited licensed vocational nursing program that includes clinical student experience in acute care and has worked 2000 hours as a licensed vocational nurse within the clinical area of specialty within three (3) years before graduation




or (3) currently enrolled in an accredited entry level MSN program and has completed pre-licensure requirements to practice nursing.


License, Certification, Registration


Registered Nurse License (California)




Pediatric Advanced Life Support within 6 months of hire




Advanced Cardiac Life Support within 6 months of hire


Additional Requirements:


Demonstrated knowledge of the RN scope of practice


Demonstrated commitment to service orientation (members, staff, providers)


Demonstrated effective written and oral communication skills (in English)


Good interpersonal skills


Also refer to Position Specifications outlined in the appropriate collective bargaining agreement.




Successful completion of, or enrollment leading to successful completion of, the KP Emergency Nursing Course with preceptorship, or equivalent training, or equivalent experience


Preferred Qualifications:
#NCALRN
Primary Location: United States,United States,San Francisco
Scheduled Weekly Hours: 0
Shift: Variable
Workdays: Variable
Working Hours Start: Variable
Working Hours End: Variable
Job Schedule: Full-time
Job Type: Standard
Employee Status: Regular
Employee Group/Union Affiliation: A10|NNU|California Nurse's Association
Job Level: Individual Contributor
Specialty: Emergency / Urgent Care
Department: San Francisco - Emergency Department
The ranges posted above reflect the location in the job posting. The salary range may vary if you reside in a different location or state than the location posted.
Travel: No
At Kaiser Permanente, equity, inclusion and diversity are inextricably linked to our mission, and we aim to make it a part of everything we do. We know that having a diverse and inclusive workforce makes Kaiser Permanente a better place to receive health care, a more supportive partner in our communities we serve, and a more fulfilling place to work. Working at Kaiser Permanente means that you agree to and abide by our commitment to equity and our expectation that we all work together to create an inclusive work environment focused on a sense of belonging and wellbeing.
Kaiser Permanente is an equal opportunity employer committed to a diverse and inclusive workforce. Applicants will receive consideration for employment without regard to race, color, religion, sex (including pregnancy), age, sexual orientation, national origin, marital status, parental status, ancestry, disability, gender identity, veteran status, genetic information, other distinguishing characteristics of diversity and inclusion, or any other protected status.
Submit Interest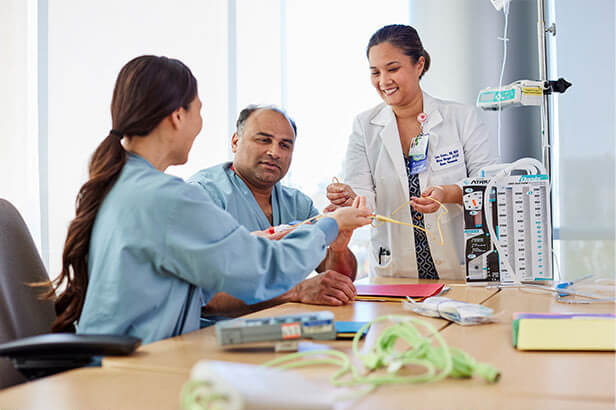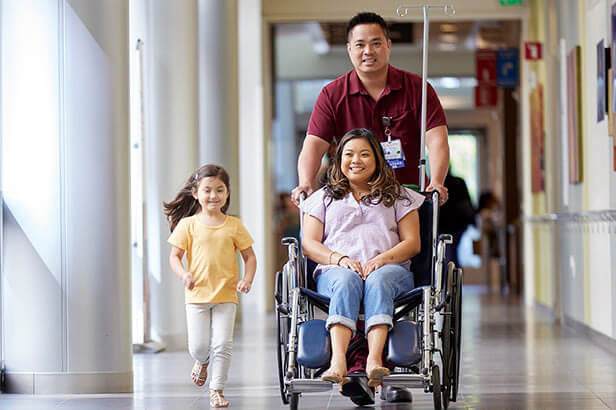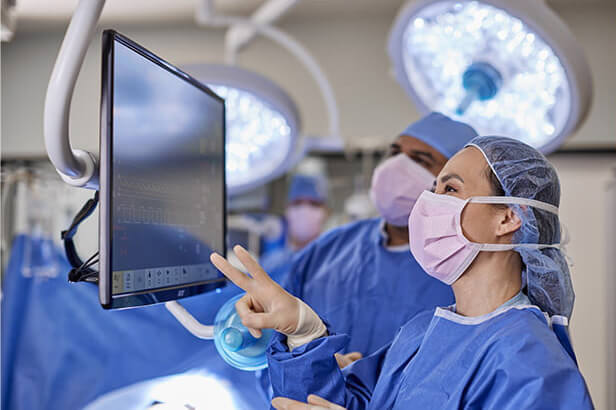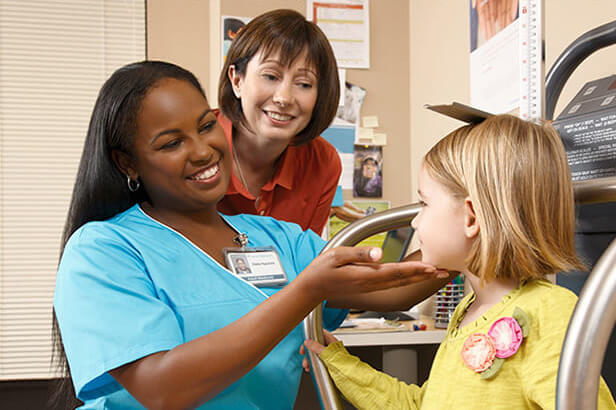 Experience nursing excellence
At Kaiser Permanente our nurses are leaders, clinicians, researchers, innovators, scientists, and more. It takes an extraordinary team to offer extraordinary care.
Our Events
Meet a member of the Kaiser Permanente team at an upcoming career or professional event.