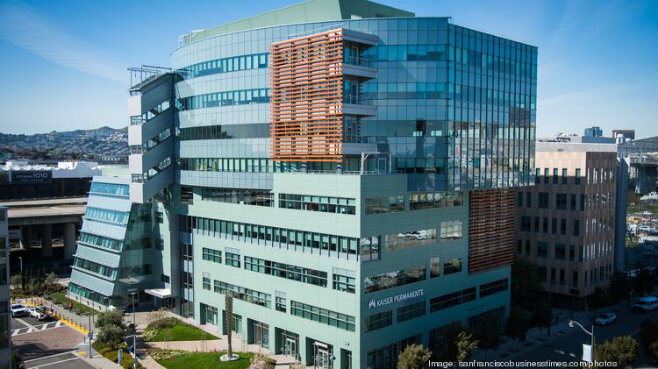 Kaiser Permanente recently opened a new medical office building in Mission Bay, one of the fastest growing live-work neighborhoods in San Francisco. The 220,000 square foot facility is part of a new wave of Kaiser Permanente medical offices designed to enhance the care experience by using technology and space to making medical care more accessible and user-focused.
"At Mission Bay, we are transforming outpatient care.... meeting (members) here with everything from intuitive technologies to innovative design."

– Maria Ansari, MD, physician-in-chief, Kaiser Permanente San Francisco Medical Center
Employing approximately 500 health care professionals, including physicians, nurses, technicians, and administrative staff, the 9-story building meets the highest standards of environmental and sustainable building, including LEED gold certification. Providing a wide-range of health care services, from adult and pediatric care to women's health services and pharmacy, as well as a lab, optometry, and optical sales. The facility also integrates a state-of-the-art MRI suite and consult rooms, as well as new exam room technologies, including virtual visit technology.
"This new state-of-the-art facility allows us to continue giving back to the communities we serve for years to come."

– Ron Groepper, senior vice president and area manager, Kaiser Permanente Greater San Francisco Service Area
Local artists' work focusing on the rich character and culture of San Francisco, is featured on each floor of the building which also features an on-site café and wireless internet access for visitors. With dedicated services focusing specifically on Latino health, qualified on-site Spanish and Chinese interpreters, as well as telephonic interpretation in over 200 other languages, this medical center is truly built with the needs of the community in mind.
Ready to contribute to our team at this, or another one of our many locations in San Francisco? View open positions today.