genKP: Kaiser Permanente's Future Leaders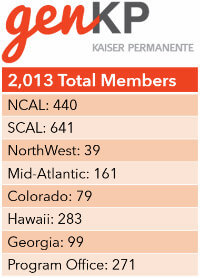 What is genKP? That depends who you ask. Tiffany Chen describes it as "a place in which I can contribute to the on-going mission of Kaiser Permanente." Jodie Ha says that it is "a community within Kaiser Permanente that goes beyond just our immediate departments." But Jason Hermosa sums it up well: "At the heart of the organization, genKP's goal is to provide a tight-knit organization that makes you feel connected with different parts of the company, while providing personal and professional development opportunities."
A Kaiser Permanente Multicultural Business Resource Group (MBRG), genKP is made up of future leaders, individuals who are forward-thinking and ready to take charge of their careers. Through cross-organizational collaboration, their vision is to build and cultivate a community of empowered employees who will drive the change they seek in health care. Located in all 7 of our regions, genKP offers its members professional development programs, networking events, and so much more.
Professional Development
Members of genKP are able to participate in a wealth of professional development events and programs. For example, the genKP Innovation Program hosts events that showcase innovation and provide members with the opportunity to apply their skills. The Emerging Leaders Circle program consists of a series of classes that not only help members identify and develop their leadership strengths by working with a mentor, but eventually these members will actually mentor a genKP colleague themselves. genKP also hosts speaker series and panels with Kaiser Permanente leaders of all ages in and many different career areas.
Hear more about the professional development experiences of a few genKP members: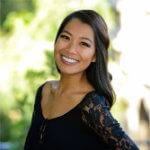 genKP has allowed me to become part of many breakthrough initiatives, speak on panels, talk about my journey from an intern to a full-time employee, and gain great exposure.
I've participated in forums geared to solve real organizational issues and fine-tuned my presentation skills in front of the organization's CEO and Chair, Bernard J. Tyson.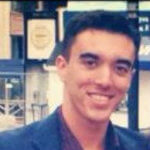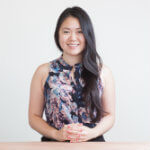 genKP gave me the opportunity to work with others, plan events, and develop my public speaking skills. I definitely feel like I am a more empowered person and employee since joining genKP.
Other Events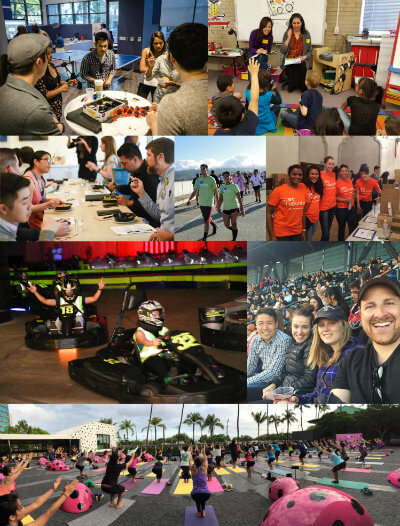 But as stated, genKP offers so much more — they have three other types of events: Social (networking), Thrive (physical activity), and Community Benefit (community service/volunteerism).
Through Social events (everything from cocktail mixers to holiday parties to go-karting), members have the opportunity to not only meet other young professionals, but high-level executives from across the country. Justin Puckett is thankful to have "built numerous relationships with National and Regional executives through genKP and to receiving career coaching from them."
Thrive events are designed to keep members active and encourage one another to continue leading healthy lives. Community Benefit events are continually varied, because genKP members know the importance in giving back by whatever means possible. genKP members have cleaned beaches, volunteered at food banks, and spent time in classrooms educating future young professionals. In 2015, genKP members dedicated a total of 1360 volunteer hours to their communities.
Are you ready to join an organization that will empower you to take charge of your career? Search our current openings and find one that speaks to you!
You can learn more about genKP on their website.
If you'd like to join a community of professionals that appreciates and strives for innovation while always putting the safety and care of the patients first, explore our careers today.