Career Opportunities For Veterans
If you're wondering what to do after the military, choose an employer who values your skills and your service. We have a diverse range of jobs for veterans who understand the power of teamwork and know what it means to deliver when lives depend on it. We are a mission-driven organization dedicated to improving lives, and we recognize that our U.S. military members are uniquely qualified to enhance our team.
Join us and build a challenging and meaningful career at a recognized Top Military Friendly Employer. We're dedicated to transforming both health care and lives, and you can use our Military Skills Translator to help you find employment after the military.

Our Commitment to You
We have a real commitment to all who serve and have served. Ronald L. Copeland, MD, FACS, our Senior Vice President and Chief Equity, Inclusion, and Diversity Officer, is also a veteran of the United States Air Force. He shares how Kaiser Permanente works hard to create civilian jobs for veterans across our system while also ensuring that the health care needs of all veterans are covered as well.

Resources for Veterans
Training & Resources
We are committed to your professional future and will provide you the resources and training you need to continue to grow and succeed. From HRConnect to our KP Mentoring Program, we have tools in place to assist veterans with the transition to the private sector. We also have strong partnerships with the Military Spouse Employment Partnership and the Veteran Jobs Mission.
We can help you utilize the skills you learned while also minimizing the barriers you face as you navigate your new career. Our competitive compensation and benefits support your physical and financial health, and our commitment to total health supports you in maintaining balance between your work and everything you work to enjoy.
Learn More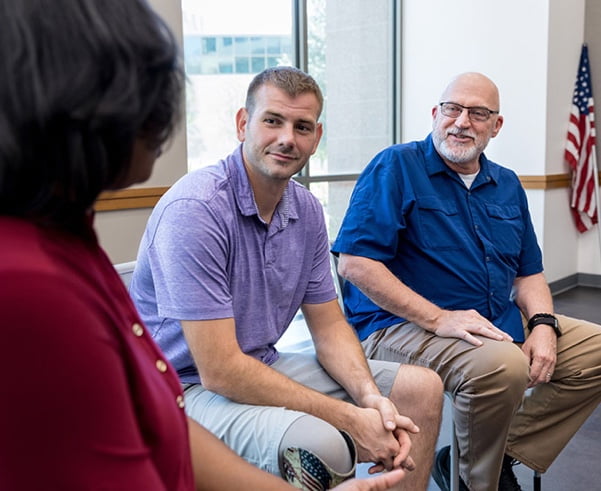 Kaiser Permanente Veterans Association
Across Kaiser Permanente, you'll find chapters of our KP Veterans Association. They're committed to giving a voice to the strengths, needs, and concerns of military veterans and their families. These internal communities, which are operated by Kaiser Permanente employees, advocate for the health, rights, and respectful treatment of military veterans. They also strive to make Kaiser Permanente an ideal place for civilian jobs for veterans.
This network of internal groups links veterans, their family members, and military supporters through camaraderie and partnership. They also help shine a light upon the sacrifices made to serve the nation. That's why they're also a strong advocate for the health, rights, and respectful treatment of veterans around the world.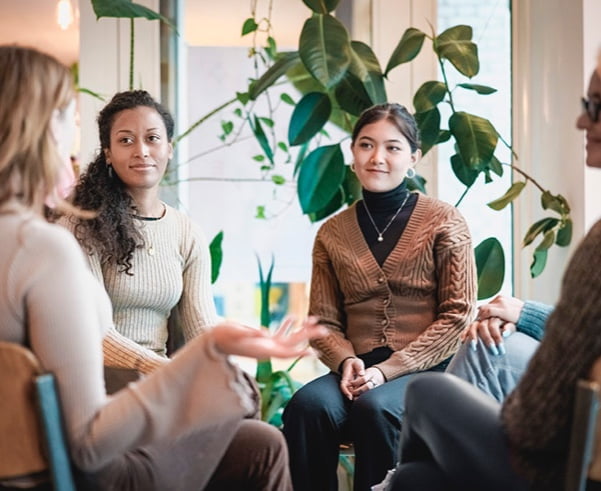 Military Officer Transition Program
We designed this unique, two-year rotational program to help high-performing junior and mid-grade military officers transition into successful post-military careers with Kaiser Permanente. While rotating through three or four different areas of the organization during the two-year program, you'll gain real, on-the-job experience. You can also utilize the leadership, communication, decision-making, teambuilding, logistics, and risk management skills that you already gained while serving. During the program, you'll have a mentor as well as additional web-based and classroom training to help prepare you for a career in these areas:
Health Care Operations
Information Technology
Enterprise Shared Services
National Facilities Services
Health Care Administration
Human Services
Finance & Accounting
Marketing & Sales
Required Qualifications include:
Minimum four (4) years commissioned service
Current commissioned military officer or former commissioned officer who has not been separated from the military for more than two (2) years. This may be waived if pursuing higher education
Bachelor's degree from an accredited college or university
Excellent military record
Preferred Qualifications include:
MBA or other advanced degree strongly preferred
Interested in participating in this unique leadership development opportunity? Email us at Veteran-Recruitment@kp.org.
We Celebrate Ability
Named as a leading best place to work for people with disabilities on the Disability Equality Index (DEI), we understand how unique abilities and backgrounds enhance the way we connect with and care for the millions of people we serve. If you are someone with a disability, we invite you to join our award-winning inclusive culture and discover all the ways we support your success.
Learn More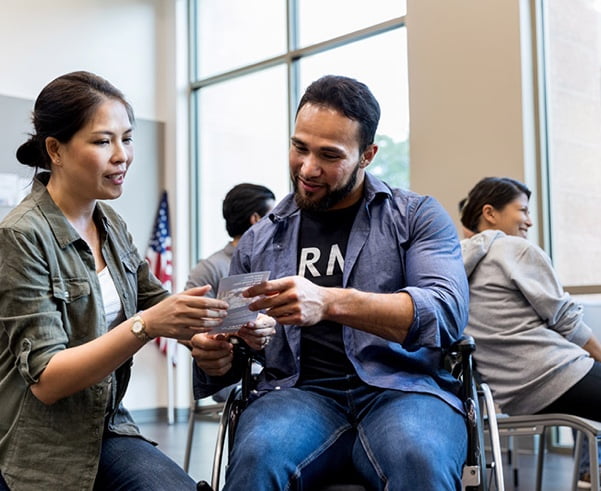 Value & Benefits
While our benefits plans are designed with all employees in mind, they're exceptionally well-suited to help a professional looking for employment after the military. Our career development and mentorship programs will help veterans build new skills, guide their growth and become a more well-rounded contributor. Our wellness and health benefits also include resources to support emotional well-being and stress reduction. Along with being a mission-driven organization, we're also focused on making sure all our people can become the best version of themselves.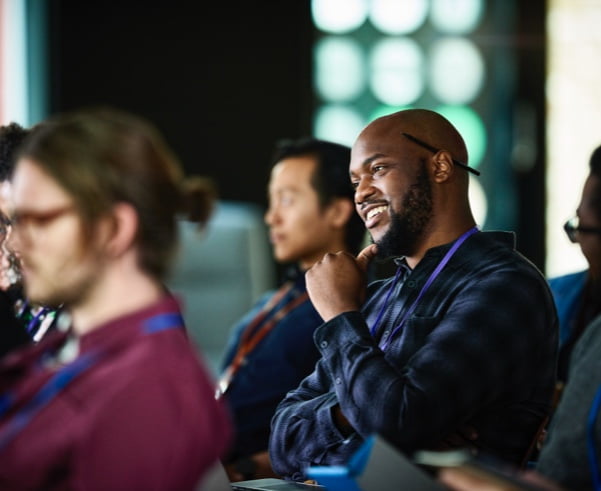 100,000 Jobs Mission
Military Friendly Employer 2023
Military Friendly Top 10 Supplier diversity Program
Military Friendly Top 10 Spouse Employer
Military Friendly Company 2023
What Our People Say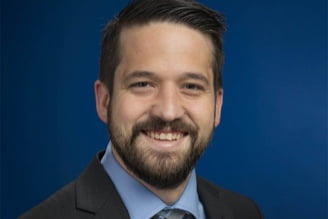 Gary
Area Portfolio Leader
U.S. Army Veteran
"

Having the company's mission be something I feel good about is important to me. When I work hard for Kaiser Permanente and really deliver, I know it's not just helping the company. Everything we do directly impacts our patients and makes our world just a little bit better.

"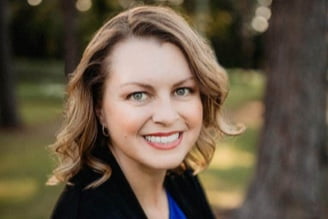 Dawn
Program Manager, Care Delivery-Total Joint Program
U.S. Air Force Veteran
"

Helping Our Heroes was an excellent program to be involved with when I wasn't sure what my next step was going to be after the military. I knew after a few weeks of interning with Kaiser Permanente that this was where I wanted to be.

"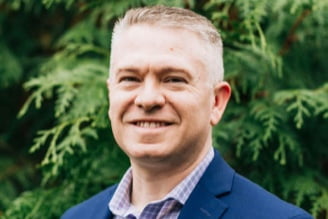 Aric
Director, Military Health Business Engagement
U.S. Army Veteran
"

The Hiring Our Heroes program was a lifeline to finding employment and being exposed to the many resources that a service member has. My peers who did not do a program like this have had a hard time. Hiring Our Heroes was the 'easy button' that every service member should seek.

"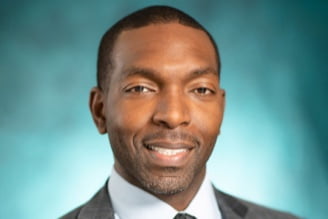 Jamaal
Director, Specialties & Member Experience
U.S. Navy Veteran
"

The Kaiser Permanente Veterans Resource Group was an immediate resource for me. It was inspiring to see so many veterans within the organization through the Veteran Badge Buddy initiative. This highlighted their previous service affiliation on their badge holders and helped to break the ice while meeting fellow vets who successfully transitioned.

"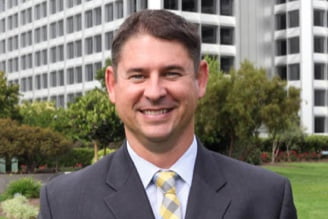 Jonathan
Director, Business Process Improvement
U.S. Army Veteran
"

I love working for a non-profit organization that embodies a compassionate workforce. Also, the structure of the 24-month military transition program was ideal. It placed each fellow into a leadership role and introduced us to the world of Kaiser Permanente.

"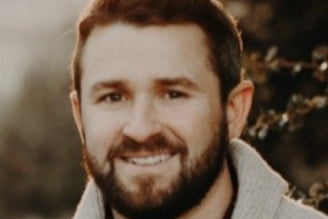 John
Director of Workforce Planning & Analytics
U.S. Coast Guard Veteran
"

I can't say enough good things about the Kaiser Permanente Military Officer Transition Program (MOTP). As someone who didn't have a crystal-clear picture of what I wanted to do with my next career, the program has been invaluable. It allowed me to be exposed to countless parts of the organization.

"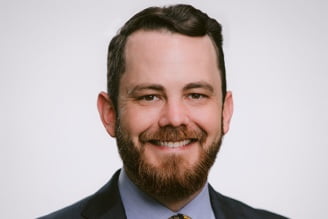 Michael
Director, Accreditation, Regulation & Licensing and Risk Management, Patient Safety
U.S. Army Veteran
"

I was fully committed to finding an employer that was doing something meaningful. Kaiser Permanente's mission completely aligns with my personal values and internal ethical compass. Every day, I know I'm part of a team that is doing everything it can to not just take care of people but to improve the lives of the most vulnerable members of our local communities.

"
Military Skills Translator
Using the search tool below, input your location and your military job title or code to see how your skills translate to a career with Kaiser Permanente. You can filter your search results by military title, state, city, and job title.
More About Kaiser Permanente