We recognize the unique strength and skills that veterans bring to our workforce. That's why we're always looking for employees who are ready to problem-solve, be active leaders, and work hard to deliver on our mission. Time and time again, our former and active service men and service women have excelled in careers at Kaiser Permanente, becoming invaluable contributors to our teams.
That's one reason we support the professional development and transition of high-performing junior military officers in our Military Officer Transition Program (MOTP). Over the course of two years and multiple job rotations, veterans in this program not only get the opportunity to learn about many aspects of our organization, they gain vital skills to become leaders at Kaiser Permanente.
"I love working for an organization that recognizes the proven leadership and valuable capabilities that veterans bring to the table."
Chris - Continuing Care Advice Program Regional Director, Former Captain, United States Air Force
This is simply one example of the many ways we work to ensure that veterans find success with us. The Kaiser Permanente Veterans Association, one of our Business Resource Groups, offers a wealth of mentoring and training opportunities. And we were recently named a Top Ranking 2023 Top Ranking Military Friendly Gold Employer. These designations are given to organizations that offer the strongest job opportunities, hiring practices and retention programs not only for transitioning service members, but for their spouses as well.
Some of these men and women have offered some words of wisdom to share with other veterans who may be considering a career move to Kaiser Permanente:
Words of Wisdom from Veterans at Kaiser Permanente

Be intentionally curious. Everyone is willing to help and you will be amazed by the diversity of work happening here. Also, be confident in your skills. The skills you gained in the military are very transferable and will serve you well! You will have a lot to learn — especially early on — but you have the fundamental skills you need to succeed and thrive here.

If you're applying for a job here, don't disregard your military experience just because it doesn't match what's listed in a job description. Use the Military Skills Translator when applying and make sure recruiters and hiring managers understand your military experience. Be more specific about how you accomplished tasks and projects in the military.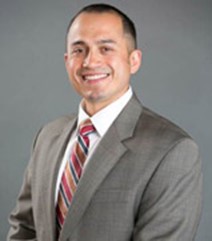 Reach out to your local VA or Multicultural Business Resource Group for transition assistance. You can also get a sponsor to help with skills translation or validation.
Our Managers Share Their Praise of Our Veterans at Kaiser Permanente
"The Military Officer Transition Program is yet another is yet another reason I am proud to be an employee of Kaiser Permanente; this program provides talented veterans a chance to smoothly transition into civilian careers within a great organization."
– Francesco, Director, HR Strategy and Management
Mary is an Air Force veteran, a Navy wife, and the President-elect of the Kaiser Permanente Veterans Association. Hear more from her about her experience and about some of the work Kaiser Permanente's Veterans Association is doing:
Mary, President-Elect Of The Kaiser Permanente Veterans Association
Learn more about what it means to be a veteran at Kaiser Permanente, and about ways we can support your personal and professional development.