Since the establishment of the Kaiser Foundation School of Nursing in 1947, Kaiser Permanente has committed to educating and training the best nurses to excel in their field and strive to improve the communities they serve. We wouldn't be the organization we are today if it weren't for the leaders, innovators, and trailblazers who paved the way for nursing careers.
Today, the legacy of the Kaiser Foundation School of Nursing continues through our many educational and career development programs. Like the Kaiser Permanente Nurse Scholars Academy that allows both new grads and experienced nurses to grow in their careers through a variety of training courses.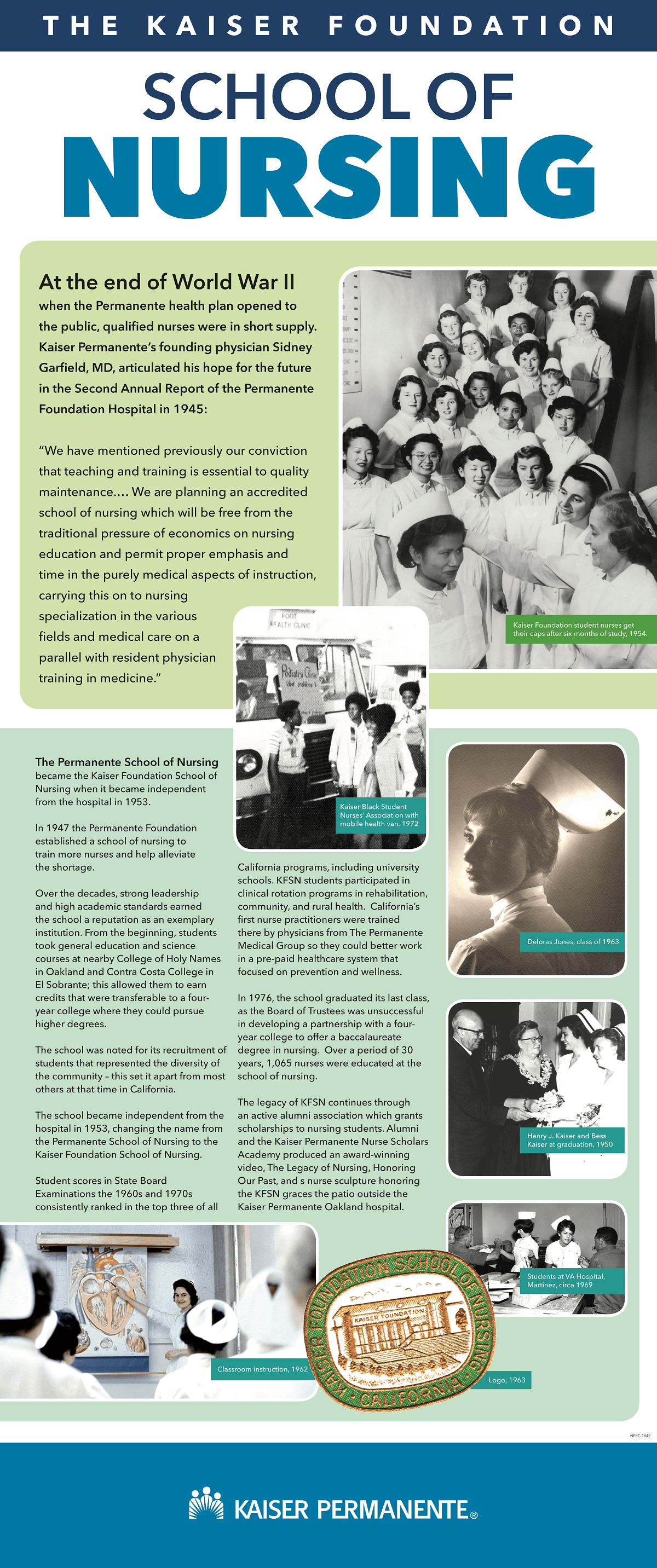 If you'd like to join a community of professionals that appreciates and strives for innovation while always putting the safety and care of the patients first, explore our careers today.