More than 1,000 Kaiser Permanente employees, physicians, friends, and family members came together for the June 25, 2017 San Francisco LGBT Pride Parade. Kaiser Permanente has been a longtime sponsor of the event and has participated in it for 23 consecutive years, with 2017 being the organization's largest showing to date. Each Kaiser Permanente marcher has his or her own reason for taking part, and two of them recently shared their stories.
Linda Tai, Senior Product Analyst Consultant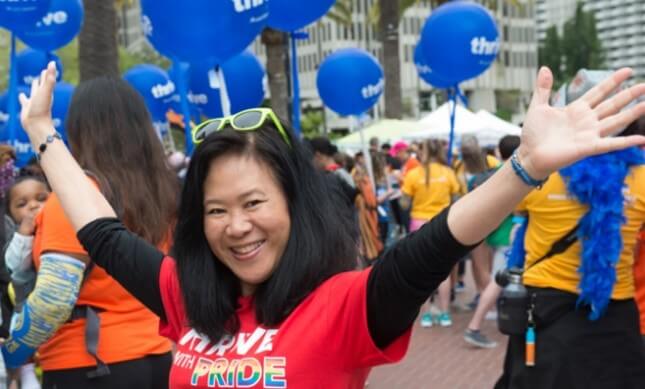 For Linda Tai, senior product analyst consultant for Kaiser Permanente Northern California, participating in the parade was doubly meaningful. "I was inspired to march in honor of my friend and former colleague who lives in India, where sex between people of the same gender is illegal," Tai said. "My friend is attempting to emigrate to Canada or the United States so he can live as an openly gay man, and I am dedicated to helping him."
Tai also has a personal reason to march: she was recently diagnosed with a 2-centimeter tumor in her spine and is set to go in for surgery at the Kaiser Permanente Redwood City Medical Center in early July. "I want to march in support of others — and to promote tolerance and acceptance — while I physically can," she said.
Norika San Pedro, Nursing Assistant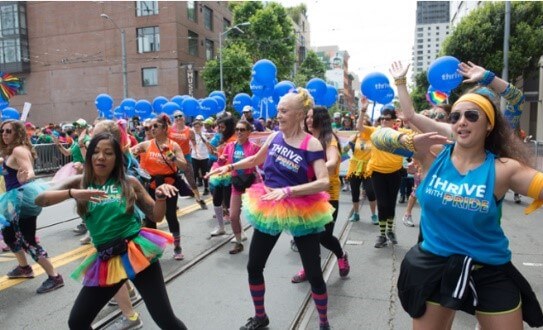 As a transgender nursing assistant at the Kaiser Permanente Oakland Medical Center, San Pedro was proud to take part in the 2017 Pride Parade. "This was my chance to show the world who I truly am," he said. "I came out almost a decade ago and, being originally from the Philippines, I faced years of bullying and discrimination — even from members of my own family. Because of this, for me, the Pride Parade is not only a celebration to have the right to love whomever you want to be with, it's a celebration of life and human rights. It's really an amazing opportunity to be a part of this incredible health care organization. I'm so proud. Kaiser Permanente has great coverage, especially for transgender care."
If you'd like to join a community of professionals that appreciates and strives for innovation while always putting the safety and care of the patients first, explore our careers today.