Kaiser Permanente Nurses: The Heart of Health Care
Our nurses provide high-quality care to our members, and they are recognized leaders in advancing the art and science of nursing. Their dedication and compassion helps improve total health for us all.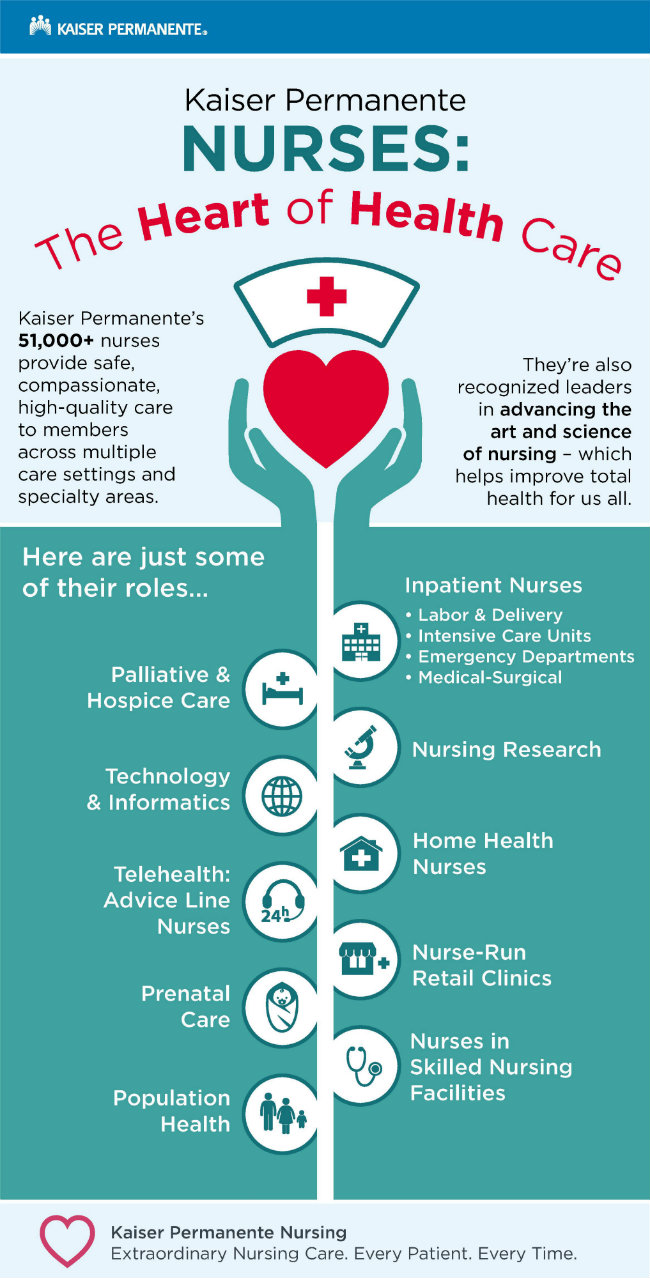 Want to join our elite team of nurses? Explore our many openings and discover one that speaks to you.
If you'd like to join a community of professionals that appreciates and strives for innovation while always putting the safety and care of the patients first, explore our careers today.