Our Commitment to Our People
Across the country and around the globe, health care workers are continuing to navigate this evolving space. Here at Kaiser Permanente, our mission means more to us now than ever before. Our nurses, providers, and all other staff are going into work every day working towards a common goal; to make our communities safe and healthy places.
We know that our people are our greatest asset. Their commitment to caring for our members did not waver in the wake of these challenges, nor has our commitment to caring for our employees. We're always looking for ways we can continue to create a supportive culture so they can provide the best possible care for our members.
At the Sunnyside Medical Center in Clackamas, Oregon, our leadership has been listening to their teams' feedback and rebuilding our culture to improve the employee experience. Kristen, Nurse Manager from the Sunnyside Emergency Department, shares some of the improvements they're working on below.
Our Mission and Vision
Along with leadership from other departments, Kristen and her peers have been working together to create positive change at the Sunnyside Medical Center.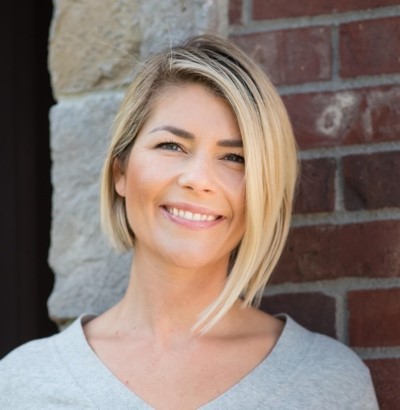 Our culture is growing and rebuilding. We've had some hard times, but this is a fresh new season. We are focused on rebuilding our culture based on trust, respect, honesty, and transparency
In the emergency department, Kristen worked with her team to create the Emergency Department Behavior Standards. Within these guidelines, they defined four main pillars they valued the most: Respect, Professionalism, Teamwork, and Communication. Once the pillars were defined, they attached statements of action to each pillar and created the following vision statement:
In the Emergency Department, we choose to acknowledge and value one another by showing respect and professionalism.
We choose to not tolerate dehumanizing language.
We choose to talk to each other and not about each other.
We choose to communicate boundaries and expectations clearly by saying what we need and what's okay.
We choose to ask for more information instead of assuming information.
We choose to focus on teamwork and inspire our department to be the best it can be collectively.
We choose to inspire moments of optimism through our actions and words.
We choose to work together to give exceptional care because we are an exceptional team.
Education and Support
In addition, part of our vision includes working towards continuing to create a space that fosters growth and development for each staff member, especially those in the early years of their career. From CNAs and nurse interns to EMT students, we offer a variety of education and resources that empower each employee to be the best they can be.
In order for our people to grow, it's essential that we cultivate an environment where they feel supported and heard. "We encourage psychological safety for all our people", says Kristen, "Making it okay to ask questions. Making it okay to make mistakes."
Become a Part of Something Great
This is a unique time for the health care industry. There's no map that shows the path ahead. We're committed to working together to navigate this new terrain and are looking for passionate people who want to be a part of positive change. "We're inviting people to be a part of a bigger story," says Kristen, "We have a plan and are excited about the future."
If you're looking for a rewarding career where you can make a real difference while being surrounded by individuals who truly care about you, you've come to the right place.
If you're interested in joining our mission and becoming a part of positive change - explore nursing careers in Oregon today.