Let's Get Started
Thank you for considering an opportunity at Kaiser Permanente. Here you will find step-by-step instructions on how to search jobs, create your profile, and submit your interest in an open position.
Search and View Open Jobs
Search Open Jobs
Begin your search in the upper right corner of any page of the careers website by entering a keyword and/or location then clicking "Search Jobs." If you already know the job number of the position you are interested in, enter that into the keyword field and click "Search Jobs."
Jobs will populate in a Search Results page. You can use the filters on the left to further refine your results.
To restart your search, simply go back to the keyword and locations fields and enter new queries.
NOTE: Avoid using the back button on your browser while searching or your search criteria will be reset.
View Job Description
View the job description from your search results by clicking on the job title.
Find a job that matches your skills, qualifications, and interest? You can either add it to "My Favorite Jobs" to review later or submit your interest now.
Save a Job To "My Favorite Jobs"
To save a job to review later, click "Add to Favorites." All jobs added to your favorite jobs list can be reviewed on the "My Favorite Jobs" page, accessible from the link on the top right of any page on the Careers website.
Begin the Submission Process
When viewing the job description of a job you want to submit your interest in, click "Submit Interest" to begin the submission process. Review the user agreement and click "Accept" if you agree.
Use the log-in box to either sign in or create a new account.
Sign In Or Create a New Account
New Users — Creating a New Account
Click "New User."
Create a username and password, enter your email address, and then click "Register."
Once you have registered, click on "My Account Options" to add and save your personal information.
Returning Users — Signing In
Enter your username and password, then click "Login."
If you have forgotten either your username or password, click the corresponding prompts for assistance.
NOTE: Your account may lock after several unsuccessful attempts to log in. It should automatically unlock after approximately 30 minutes. If your account has been locked for several hours, please email the web manager at kp-hires@kp.org.
Once you have signed in successfully, click on "My Account Options" to add or update, your personal information.
Create or Update Your Candidate Profile
On the "My Job Page" tab, click "Access my profile" located on the right side of the page.
Create your candidate profile by entering your personal information, employment and education history, and preferred working criteria. Attaching a resume is encouraged, but not required. Click "Save and Continue" following each step and select "Submit" to save your profile.
Completing and maintaining your candidate profile makes the process of submitting interest in an open position quick and easy.
Be sure to complete all fields. If a question does not apply to you, enter "Not applicable" or "N/A."
You can choose to "Save as Draft" at any point during the submission process and later retrieve the incomplete/draft submission on the "My Favorite Jobs" tab in the "My Submissions" section.
Complete The Submission Process
When you have completed all steps and are ready to submit your interest, click "Submit."
You will see a "Confirmation of submission" screen to let you know the process is complete.
After Your Submission Is Complete
If you'd like to review your job submissions, a list is located on the "My Job Page" tab in the "My Submissions" section.
What to expect: If your skills and experience appear to align with those of the position, a Talent Acquisition Professional may contact you for additional screening. Collective bargaining agreements apply for represented positions. Due to the high volume of submissions we receive, we cannot contact each person who submits a resume for consideration.
Identifying the right people for the right roles can take time, so thank you in advance for your patience.
We wish you the best of luck in your career search.
Join Our Talent Network
Interested in being notified automatically when a position you might be interested in is posted? Join our Talent Network! Talent Network forms are available at the bottom of every page on our Careers website. Simply fill out the form and click "Join Now."
NOTE: We have separate Talent Network communities for our University and Military candidates. These specific forms are available on their corresponding pages.
ADDITIONAL QUESTIONS?
If you have additional questions, visit our FAQs page. If you'd like to report any technical issues, please contact our web manager at kp-hires@kp.org.

See What People are Saying About Working at KP

May 25, 2020
"Enjoy working here"
I have been working at Kaiser Permanente full-time for more than 3 years
Pros
Good benefits, employees genuinely interested in mission statement. I feel like I'm doing a good thing working hereFull Review
Thanks
to Our
Employees
Kaiser Permanente has been named one of the 2019 Best Places to Work. Check out what our employees like best about working at KP!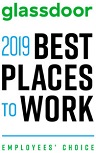 Our Events
Connect with a member of the Kaiser Permanente team at an upcoming career or professional event. We look forward to seeing you!
Join Kaiser Permanente's Talent Network
Sign up to receive information about opportunities that relate to your interests.