At Kaiser Permanente, diversity is in our DNA — in the 1940s, we were the first health care organization to have a racially integrated hospital. Since then, we've ranked in the Top 10 on DiversityInc's Top 50 Companies for Diversity list not once, but eight years in a row. And in 2016, Kaiser Permanente was ranked No. 1 overall!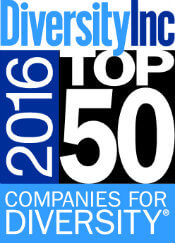 "Kaiser Permanente's diversity has been a hallmark of our success throughout our 70-year history and is something we value and celebrate," said Chairman and CEO Bernard J. Tyson. "We continue to ensure that our workforce — at all levels and in every corner of our organization — represents the diverse members, customers, and communities we are so privileged to serve."
Diversity's Top 50 list takes into account such factors as talent pipeline, equitable talent development (including commitments to mentorship and philanthropy), CEO/leadership commitment and supplier diversity. In 2016, Kaiser Permanente was ranked No. 2 Top 10 Companies for Recruitment. In 2015, we also ranked in the Top 10 Companies for People with Disabilities.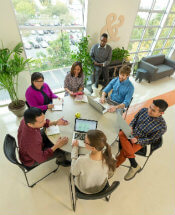 Due to our efforts to promote a supportive work environment for employees, Kaiser Permanente has consistently been recognized as a Best Place to Work for LGBT Equality by the Human Rights Campaign's Corporate Equality Index. In both 2015 and 2016, we earned a perfect 100% score. Additionally, in 2016 every one of Kaiser Permanente's 38 hospitals was individually recognized as a "Leader in LGBT Healthcare Equality."
The Kaiser Permanente labor force reflects no racial majority, with nearly 60 percent of the staff comprising people of color. Additionally, three-quarters of all employees, nearly half of the executive team, and more than one-third of our physicians are women.
Recruiting and cultivating diverse talent is absolutely integral to our success. To provide culturally competent care, our employees need to reflect the communities we serve.
If you'd like to join a community of professionals that appreciates and strives for innovation while always putting the safety and care of the patients first, explore our careers today.