Our Commitment to Learning and Growth
In Washington, our nurses come into work every day with a common goal: to create healthier futures for our 700,000 members from Spokane to Seattle to Silverdale. We know that our nurses are passionate about their careers, and ultimately improving and innovating the way we care for our communities. That's why we always encourage our nurses to learn and grow.
Our innovative, evidence-based practice, collaborative work environment, and supportive leadership allow our nurses to make a difference in both care and their careers. Whether you're a seasoned professional or just starting in your nursing career, you'll be empowered to achieve your goals.
We have teams in who are committed to training and professional development. Some of our nursing experts share their career journeys and how they work towards providing guidance and support to our nursing professionals across Washington.
Continued Education in Seattle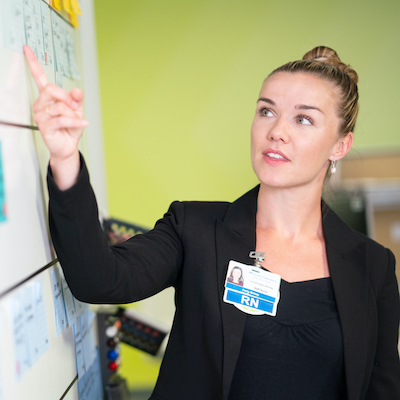 Carly started her nursing career in Portland, Oregon, and moved to Washington about three years ago. After nearly 10 years of working in direct patient care roles, Carly discovered her passion for teaching and education. "I loved participating in the Nurse Residency Program when I first became a nurse, says Carly, "So when an opportunity presented itself to be in a role where I could contribute to continued education and practice development for nurses, it was very appealing to me."
Now a member of our nursing professional practice and development team in Seattle, Carly and her team play a huge role in the way we provide care for our members. "Our team offers classes for both experienced nurses and new grads that can range from acute courses on how to insert an IV to policy development for nursing practice," says Carly.
Working closely with the Nurse Residency Program, Carly is very involved in the training and professional development of new nurses – helping them navigate the early stages of their careers. The supportive and collaborative culture of her team is what motivates her every day.
This team is probably the best team I've ever worked on. Everyone is very passionate about the education and professional development of nurses, and it's really exciting to be on a team where everyone truly cares about what they're doing.
Creating Opportunity in Olympia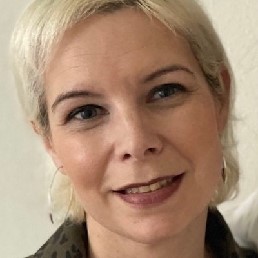 As a young girl, Kari wanted to pursue a career as a veterinarian but ultimately decided to go to school to become a licensed practical nurse. After working as an LPN in Washington for about five years, Kari was able to go back to school to pursue becoming a registered nurse.
Kari attended night school while working as an LPN and received an overwhelming amount of support from her colleagues and managers. "The physicians that I was paired with really engaged with me and brought me into the circle with everyday patient care," says Kari, "They invested their time in me to help with my personal growth.
Upon obtaining her nursing degree, Kari participated in the Nurse Residency Program in Washington and had the opportunity to work in multiple nursing roles. In 2013, when one of her greatest mentors announced she was retiring, Kari thought to herself, "It would be such an honor if I ended up being chosen to be her replacement."
Kari was offered the job and became clinical operations manager, and a few years later was promoted to medical center manager. In her current role, she is responsible for the overall patient experience and operations for a multi-specialty, 60,000 square-foot medical center.
Throughout her career journey, Kari accredits much of her success to the support she received from colleagues, managers, and educators. Now in a leadership role, she works towards providing the same support for her teams.
We're in the business of taking care of people. Ultimately, if my staff know and feel that I truly care about them and support them as individuals, they will always perform more for me than if I looked at them as just employees.
Professional Growth in Renton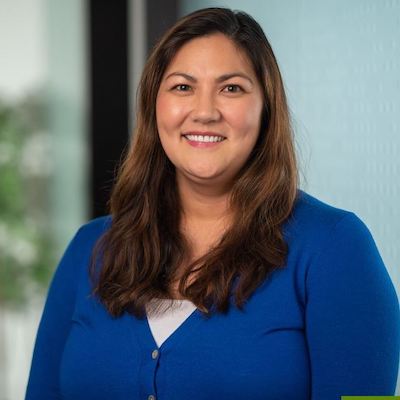 Tiana began her health care career as a receptionist. After about a year in her role, she decided to attend nursing school. Tiana obtained her nursing degree and worked as an RN in primary care for about 10 years until about three years ago when she was presented with an opportunity to transition into her current role as a nursing education and practice specialist.
Throughout her career, Tiana had a passion for teaching and felt fulfilled when she was able to train new nurses. During her time as a staff nurse, she was also given the opportunity to be involved in the Family Medicine Residency Program. "That's where it solidified my passion for staff education and teaching because not only was I able to continue to train new nurses, but I got to work with new providers as well," says Tiana.
When working with new grads or nurses who are just starting in their careers, Tiana focuses on creating a welcoming and supportive environment. " We want to make sure they are comfortable asking questions right from the beginning," says Tiana. "We know that they're new, and asking questions is how they learn."
The collaborative and inclusive culture in Washington is one of the main reasons why Tiana has stayed with Kaiser Permanente all these years.
We are set up so people from all different areas and experience levels can have a say and an impact on the way we provide care for our members. Kaiser recognizes potential and encourages everyone to share their voice, no matter where you are in your career.
Ready to take the next step in your nursing career? Click here to learn more about what it means to be a part of a world-class team in Washington.
If you'd like to join a community of professionals that appreciates and strives for innovation while always putting the safety and care of the patients first, explore our careers today.