Help define the future of care. You're committed to quality and excellence. You're intent on making a difference. And you understand that the path to improvement is ongoing. In a leadership role at Kaiser Permanente, you'll positively impact an organization that continues to revolutionize care. This is a place where your passion, dedication, and expertise will be elevated by those around you. Where you'll feel good about the work you do — and where the work you do literally does good. Drive quality, innovation, and collaboration at an industry leader, and make a difference in the lives of millions. Be essential.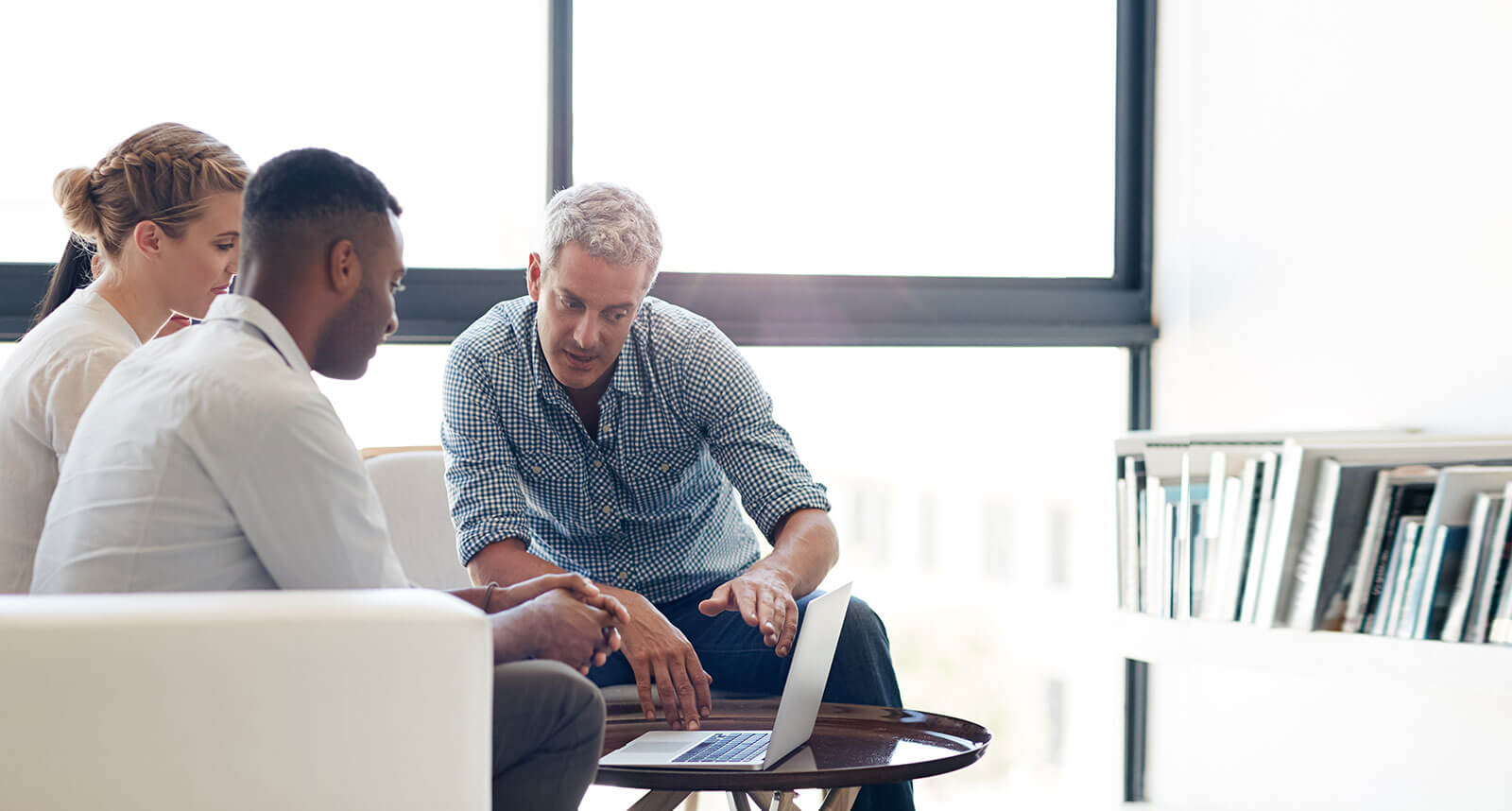 Join Our Leadership
& Executive Team
Directors. Vice Presidents. Executive VPs. These roles are vital to our mission of providing high-quality, affordable health care services that improve health for our members, communities, and beyond. As a member of this team, you'll be empowered to influence and impact the critical work we do. To find ways to expand our reach. To discover new paths of progress. To lead with intellect, integrity, and heart. And to guide the trajectory of our organization with bold vision and clarity of purpose. Most of all, you'll listen to, support, and inspire our team of 210,000+ employees and physicians to continue the essential work they do.
KAISER PERMANENTE BY THE NUMBERS
$80 billion in operating revenue
39 hospitals &
695 medical offices
12+ million members in 8 regions and growing
2,540studies underway
(including clinical trials)
9Kaiser Permanente
research centers nationwide
$221+ million in funded research*
*includes federally funded,
self-funded, and other sources
OUR LEADERS
As champions of our mission, our executives are keenly focused on providing high-quality, affordable care — care that improves the health and well-being of our members and communities.
Gregory Adams, Chairman & CEO
A nationally recognized leader with 30 years of experience as a senior health care executive, Adams is a champion of health care transformation, improving access, and better health outcomes. Since his time with Kaiser Permanente, Adams has led the work around transforming and improving patient care outcomes, growing the organization's membership, improving affordability for members, and expanding access to care.

See What People are Saying About Working at KP

November 13, 2019
"High pay in IT Dept, excellent array of benefits, flexible work schedules"
Recommends
Neutral Outlook
No opinion of CEO
I have been working at Kaiser Permanente full-time for more than 8 years
Pros
Many employees work from home full time, within the IT department, while others chose to come into the office maybe 2 or 3 times per week. Flexible schedules, outstanding benefits including 401(b) retirement matching IN ADDITION to a full pension, free healthcare, and a company culture that focuses on "thriving" mentally and with your physical health. The IT organization goes so far as to mandate "no meetings Friday" after 1pm so employees can regroup, catch up on emails, clean and organize, to on a walk, whatever! Also, KP has put in place a "people fuel" energy project reminding employees that they need to maintain mental wellness, spiritual connections, and moments for rejuvenation throughout the work day, encouraging walking breaks outdoors, intermissions during long meetings to allow for group "stretch breaks", and lots of healthy eating and exercise campaigns throughout the year. KP is also committed to green energy movement with LEED certified buildings, and mature recycling programs within work spaces and offices. Bonuses are paid out annually at KP, that typically equal two paychecks. Having come from the cut-throat competitive telecom industry in a past life where profits were king and employees were widgets, I can't tell you how refreshing it's been to work at Kaiser Permanente for the past decade, a non-profit organization, that puts people first. Full Review
Thanks
to Our
Employees
Kaiser Permanente has been named one of the 2019 Best Places to Work. Check out what our employees like best about working at KP!