Integrated Care Leads To Inspired Careers
As a nurse leader at Kaiser Permanente, you'll directly impact our mission, and the future of care. Working with staff, physicians, and patients, you'll have the opportunity to learn and teach in a collaborative environment that supports ongoing success. Backed by the resources of one of the nation's largest nonprofit health care providers, you'll empower your staff to be the best they can be — while realizing your own potential. Come be a role model for success and pursue your own bright future with us.
Working for an organization of our size, the opportunity to move between environments is virtually unparalleled. Practice environments include:
Home Care

Hospital and Clinic

Nursing IT

Telephone/Advice Triage

...and more!
Come explore opportunities for nurse leaders in a number of areas, including:
Adult Critical Care

Ambulatory Nursing

Emergency Services

Maternal Child Health (Labor & Delivery, NICU, Peds/PICU, Postpartum)

Surgical Services (Operating Room, PACU/Recovery Room, Ambulatory Surgery)
We offer:
competitive salaries and excellent benefits

advanced technologies and systems

an "open door" environment that supports ongoing collaboration, communication, career enhancement, and growth

a wide variety of shifts, specialties, and career settings

comprehensive employee wellness programs
OUR VISION AND APPROACH
Embracing our values of professionalism, compassion, integrity, teamwork, patient-focus, and excellence, you'll enjoy challenging, varied work that continually inspires your success and supports our vision:
To advance the art and science of nursing in a patient-centered healing environment through professional practice and leadership. Extraordinary nursing care. Every patient. Every time.
Placing the needs of patients and their families at the center of each and every interaction sets our practice apart. Here, you and your team will foster a holistic approach to care — one that supports respect, dignity, and choice.
TESTIMONIALS: MEET KELLY AND TERRI
"I try to always remember that the people are the work! The transition that is most important is moving from the me to we and learning to stay there ... it is not always easy, but it is always worth it!"

– Kelly, MSN, RN, CNML, MBA
Clinical Director,
Perinatal Services
"Emergency Department staff have an awesome responsibility to care for patients when they are most vulnerable. I help my teams recognize the incredible gifts of compassion, clinical excellence, and caring, which they share every day. Great organizations are built by great teams, and I'm honored to work amongst heroes."

– Terri, RN, MSHS, CNML
Assistant Medical Group Administrator
SCOPE OF PRACTICE AND CAREER PATH
The size and scope of our organization means you have the resources and support you need to realize your potential. Currently employing over 60,000 nurses at 39 hospitals and more than 700 medical offices across 8 states and the District of Columbia, we offer a vast spectrum of locations, practice settings, and specialties for nurses of all areas of expertise. That means you can literally take your career here in any direction. And with our organization-wide commitment to ongoing learning, training, and support, you'll be empowered to pursue your career goals now and in the future.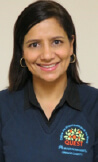 "My recommendations for those pursuing a similar path are to: Let your personal value system guide your professional journey, get involved — join hospital committees or councils to be a part of the solution, and build relationships and support systems so that you are comfortable bringing up issues."

– Ruby, RN, MBS/HCM, NE-BC
Chief Nurse Executive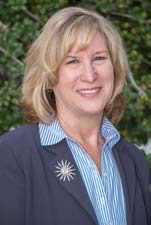 "Kaiser Permanente's mission, vision, and values fit with my personal values, and those nurtured in me throughout my military career. Partnership, excellence, service, caring, compassion, and, most of all, freedom to deliver care that is needed, at the right time, with world-class quality."

– Debbie, MAS, BSN, RN-BC
Assistant Medical Group
Administrator
LEARNING AND TEAMWORK
No matter what your background or area of focus is, you'll find room to grow at Kaiser Permanente. That's why so many of our nurses spend their entire careers with us: There are always new challenges, roles, and opportunities to explore. Meaning, your career is always exciting!
When you join our team as a nurse leader, you'll have the opportunity to pursue a wide variety of programs and opportunities. You'll also join an organization that promotes critical thinking, creative problem-solving, shared decision-making, and a safe and healthy work environment. Partnering with physicians, colleagues, and patients, you'll forge strong relationships and support your team in achieving the highest possible outcomes.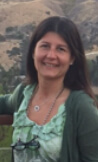 "I'm currently a Doctorate of Nursing Practice candidate. It can be challenging to balance my studies with career and family. My husband and I have 3 boys. But, my leaders have always motivated me to grow, and in turn, I encourage my team to continue their education. I'm extremely grateful for the learning opportunities I've been able to pursue."

– Ghada, RN, BSN, MHA, CNML
Department Administrator, ICU / CCU / Dialysis
INNOVATION
The future of care will be driven by breakthroughs in research and technology. At Kaiser Permanente, we use evidence-based data to inform our practice in order to achieve the best outcomes for our patients. We also embrace innovation in the form of technology and beyond, and continually seek out and implement new systems that can help our teams deliver safe, efficient care, while streamlining their daily actions.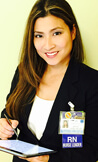 "Today's challenge is to not simply be a user of technology, but to actively decide which kinds of technologies and systems are meaningful to nurses and patients. There is such a convergence of innovation, new technology, evidence-based knowledge, research, and nurses who are a blend of generations — it's important to lead in a way that is equally dynamic."

– Joyce, MS, RN
Director of Nursing Practice and Innovation
WORK-LIFE BALANCE
We share your passion for care. But we also understand that there are many elements that shape your day-to-day life. If taking your kids to school or going for an afternoon run are things that make you happy, we want you to do them. We support you with flexibility and scheduling options, so you aren't just caring for your patients — you're caring for you and your family.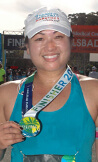 "As a working mom of 3 young boys, I firmly believe in the importance of having a healthy outlet. For me, it's running. I've run 20+ half marathons and 3 full marathons to date. My training regimen has taught me about staying dedicated, trusting the process, and persevering — lessons applicable to my responsibilities as a manager and to life in general."

– Gina, RN, BSN
RN Clinical Supervisor, Ambulatory

See What People are Saying About Working at KP

May 19, 2020
"Exemplary"
I worked at Kaiser Permanente full-time for more than 10 years
Pros
Continued education is excellent and rewarding Full Review
Thanks
to Our
Employees
Kaiser Permanente has been named one of the 2019 Best Places to Work. Check out what our employees like best about working at KP!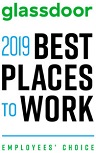 Our Events
Connect with a member of the Kaiser Permanente team at an upcoming career or professional event. We look forward to seeing you!
Join Kaiser Permanente's Talent Network
Sign up to receive information about opportunities that relate to your interests.