San Marcos Medical Center Careers
We're proud to open the new, state-of-the-art San Marcos Medical Center. For too long, our members in North County needed to drive to San Diego for care. Now, with this new location, we're making a real difference by making it easier for over 180,000 of our members to stay healthy. This new, innovative hospital will also create amazing opportunities for our employees to work with a leader in health care. Join us and be part of a large, mission-driven organization that's offering more options for our members, our communities, and our health care professionals.

San Marcos Medical Center Services
Nursing
Bed Control / Case Management
Cardiology
Continuing Care
Dialysis
Emergency Department
Gastroenterology & Endocrinology
Hospital Medicine
Infection Prevention & Control
Interventional Radiology
ICU
Labor and Delivery
NICU (Level II)
Nursery
Perioperative Services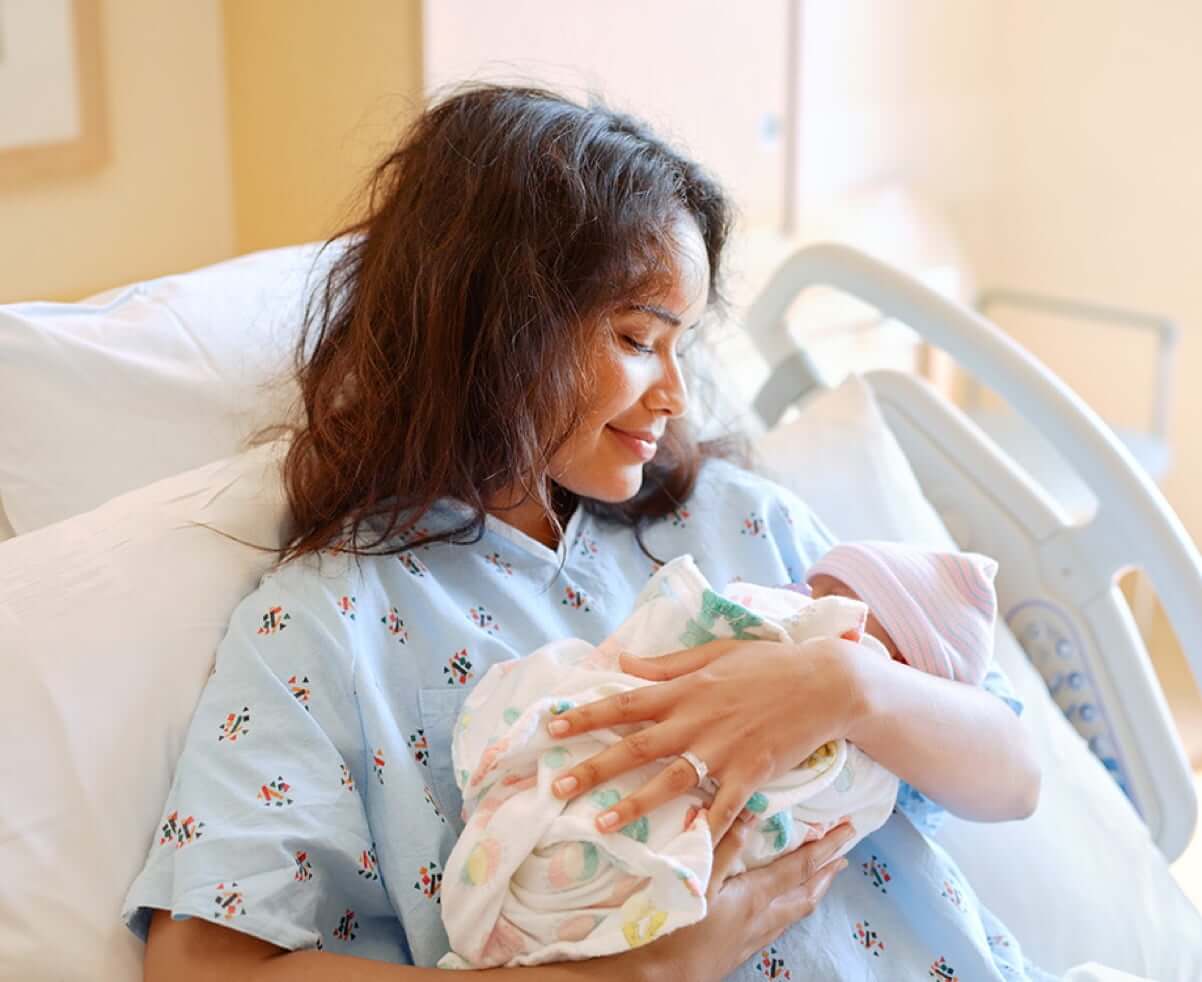 Clinical Support Services
Anesthesia
Diagnostic Imaging

Imaging Services, CT, MRI, Ultrasound
Interventional Radiology
Nuclear Medicine

EKG
Inpatient Pharmacy
Lab/Pathology/Blood Bank
Patient Care Services
Patient Transportation
Pulmonary
Rehabilitation
Respiratory Therapy
Risk Management/Patient Safety
Social Services
Sterile Processing Department (SPD)
Vascular Lab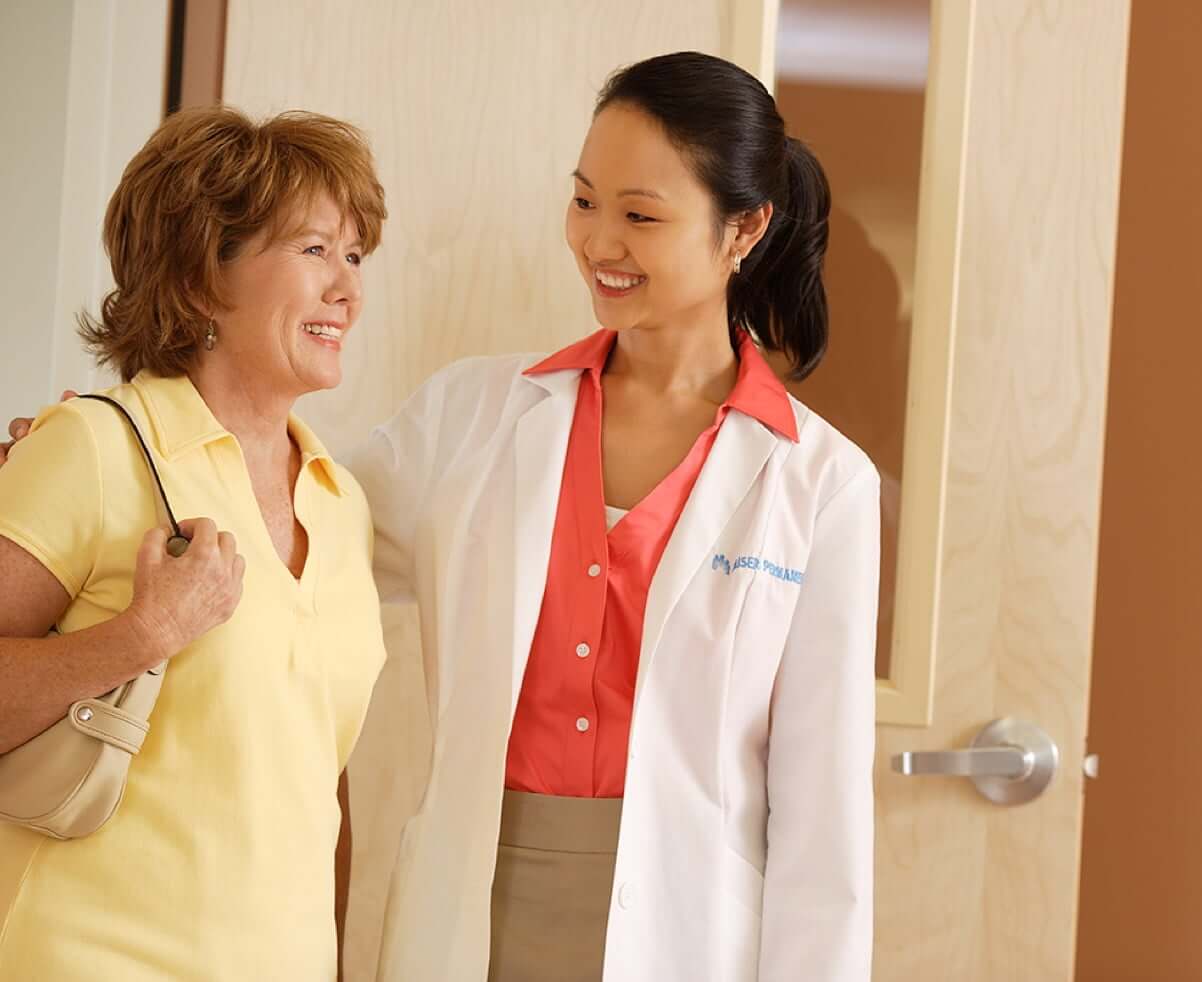 Administrative/Non-Clinical Support
Admitting
Chaplain Services
Clinical Technology
Communications
Environmental Services (EVS)
Facility Operation Services (Engineering)
Food and Nutrition Services
Medical Records
Supply Chain Management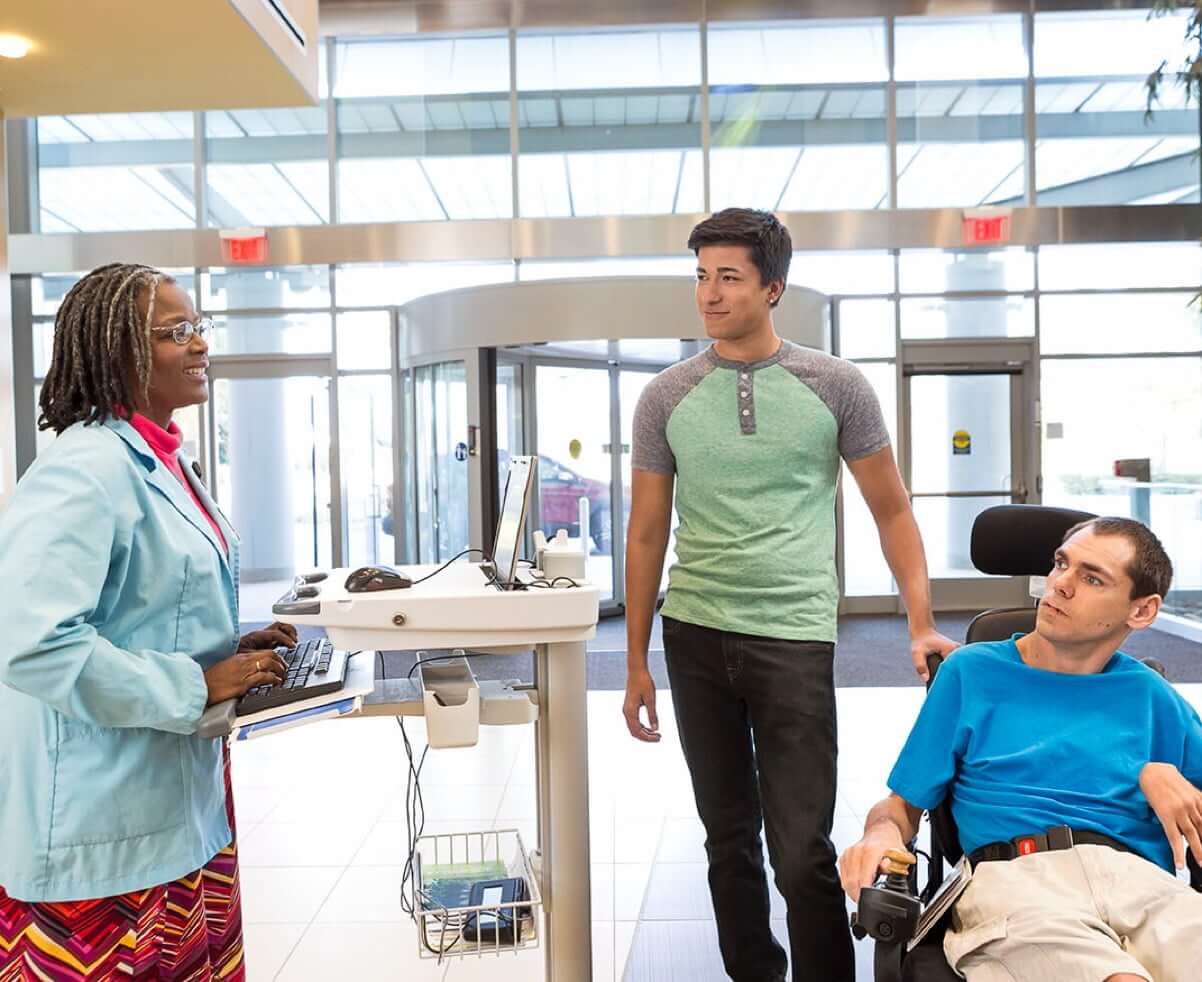 Facility Highlights
Our San Marcos Medical Center offers the very best in care — from robust surgical specialties to inclusive labor and delivery services. Explore the ways that we're reimagining care and utilizing innovative technology to support health and wellness:
Innovative robotic surgery tools

Interactive, single-patient rooms

Virtual fall prevention

Energy and sleep promoting lighting systems

168 private patient rooms

8 operating rooms

39 bays in Emergency Department

LEED Gold Design with energy-efficient electrical systems, air conditioning, and plumbing

Reclaimed water used for landscaping

EV charging stations, bike racks, and convenient public transit
What Our Leaders Say
Max
San Diego's Chief Operating Officer for North County
"

Every employee at Kaiser Permanente San Diego makes a difference for our patients and the success of our organization. North County deserves more access to Kaiser Permanente care, and our physicians and staff deserve an environment that allows them to feel valued and provides high-quality service efficiently.

"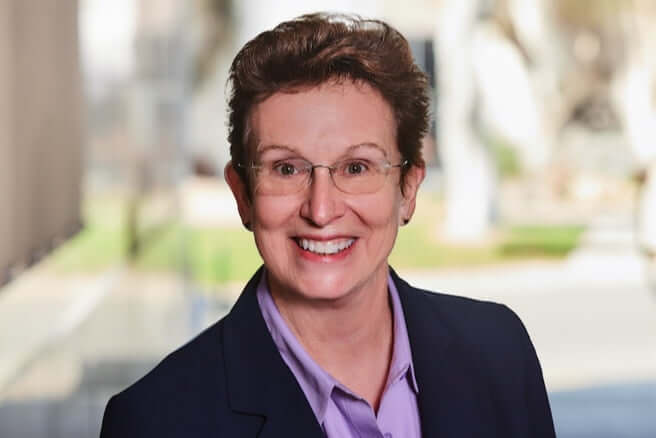 Jane
Senior Vice President and Area Manager
"

This new hospital is the latest example of how Kaiser Permanente is well positioned to care for North San Diegans today, tomorrow, and for the community's long-term future.

"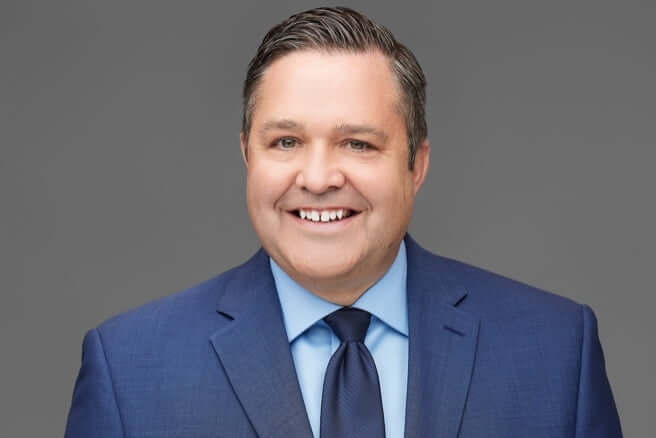 Michael
Kaiser Permanente San Diego's Area Medical Director
"

This hospital stands as an iconic landmark of health care, built from the ground up with total health in mind.

"
Why Join Us?
State-of-the-Art Care

From the way we're utilizing new technologies to care for our members to how we're respecting the environment, our new San Marcos Medical Center is just the latest example of our advances.

Pay and Benefits

We offer exceptional compensation, fully paid or low-cost medical/dental coverage for you and your family, tuition reimbursement, and professional development opportunities.

Focus on Care

You can focus on providing extraordinary, compassionate care for every patient while also playing a role in shaping how that care is delivered.

Mission Driven

At our new facility, and across Kaiser Permanente, we're a team providing high-quality, affordable care services and improving the health of our members and the communities we serve.

Be You

We're building a health care team that's a true reflection of all our communities. At Kaiser Permanente, we are all able to be our true, authentic selves.

Follow Your Passions

Every day, we'll encourage you to grow your skills and your career with Kaiser Permanente. We'll support your success, encourage your development, and help you advance in the direction you're most passionate about.
More About Kaiser Permanente
Our Events
Meet a member of the Kaiser Permanente team at an upcoming career or professional event.