Come drive quality and best practice — while improving function and quality of life for members. As a member of our rehabilitation team, you'll put patients at the center of your decision-making, implementing innovative care plans and delivering improved outcomes.
Working alongside exceptional medical professionals in a variety of care settings, you'll help patients attain and sustain their best possible outcomes by optimizing mobility, reducing pain, restoring function, enhancing communication, maximizing cognition, and more.
BE YOUR BEST ON OUR INTEGRATED CARE TEAM
When you join Kaiser Permanente, you become a valued and respected member of our integrated team. Working alongside 280,000+ leaders, innovators, and professionals, you'll provide high quality, affordable, and equitable health care.
Together, we will deliver excellent care experiences and produce healthier outcomes for our members and communities. The impacts we make on the total health of our communities bring joy and meaning to our daily practice.
Physical Therapy

Are you passionate about restoring function and improving quality of life? As a member of our physical therapy team, you'll improve patients' mobility and help them progress along their care journey. In collaboration with our vast network of medical professionals, you'll apply your expertise and practice clinical decision-making with autonomy and confidence to develop and implement individual care plans. At Kaiser Permanente you are empowered to meet the ongoing — and ever-evolving — needs of your patients.

AREAS OF FOCUS INCLUDE

Orthopedic
Sports Medicine
Acute Care
Neurologic
Pelvic Health
Spine Rehabilitation
Oncology/Lymphedema
Hand Therapy
Chronic Pain
Pediatric
Occupational Health
And more …

Occupational Therapy

Are you passionate about helping people of all ages improve their independence? As a member of this team, you'll work holistically to evaluate physical, environmental, and cognitive factors that impede patient progress and partner with them to develop a plan to restore their best level of health. Supporting members in everything from completing basic self-care tasks to getting back to work/school, you'll apply evidence-based practices and active therapeutic engagement to ensure safety, build independence, and inspire health.

Areas of Focus Include

Neurologic
Hand Therapy
Pediatric
Orthopedic
Oncology
Upper & Lower Limb Amputations
Respiratory & Cardiac Diagnoses
Upper Extremity Injuries & Burns
Prolonged Hospitalizations & Critical Cases
And more …

Speech Therapy

Imagine losing the ability to speak, to eat and drink, or to understand the world and words around you. As a member of this team, you'll work to help patients restore these abilities and develop new skills to enable functional communication. Using advanced technology — including instrumental assessments of swallow and voice and communication devices for those unable to communicate — you will drive improved patient outcomes and elevate your patients' confidence.

Areas of Focus Include

Pediatrics
Speech & Language Disorders
Swallowing Disorders
Cognitive Linguistic Disorders
Voice & Resonance Disorders
And more …
what our employees say
Manny, DPT, MS

Regional Director

Rehabilitation Services

I started my career here as a new grad 29 years ago and spent years learning from some of the best clinicians in our profession. Kaiser Permanente gives you the opportunity to go into leadership and supports you through training, mentorship, and peer collaboration. Working for an organization that invests in employees and gives clinicians the opportunity to grow into regional roles is something really unique to Kaiser Permanente.

Adara

Pediatric Speech Language Pathologist

Rehabilitation Services

My favorite thing about working for Kaiser Permanente is working one-on-one with patients and their families, but I also enjoy the fast-paced environment and the incredible amount of variety each day brings. More than any other place that I've worked, I feel supported in iterating new solutions to clinical problems and putting them into practice. For the first time in my career, I'm genuinely excited to be a speech therapist and feel rewarded in my work.

Stephen

Physical Therapist

Rehabilitation Services

One of the most compelling aspects of working at Kaiser Permanente is the opportunity to collaborate with a team of professionals to transform the health of the communities we serve. It is amazing to be part of a transdisciplinary team of passionate clinicians who work collectively to deliver evidence-informed, effective, and efficient person-centered care. I feel supported by the organization to develop my career path, learn from clinical experts, and help to enhance the health care quality of life for our patients. Kaiser Permanente is a fantastic place to work!

June

Occupational Therapist

Rehabilitation Services

In the 12 plus years I've worked for Kaiser Permanente, I've found the organization to be very creative, innovative, and supportive. In my role as an Occupational Therapist and a Rehabilitations Supervisor, I've enjoyed collaborating with interdisciplinary teams of physical/speech therapists and doctors, all helping to improve our members' experiences. Kaiser Permanente values and advocates for comprehensive, compassionate and advanced patient care. They support and encourage their employees' professional and personal growth by providing a variety of training and leadership opportunities, as well as classes centered around overall wellness of mind, body and spirit.

Erin

Physical Therapist

Rehabilitation Services

I love the variety of work at Kaiser Permanente. We treat a diverse patient population, working closely across departments to care for our members using 1:1 care and virtual visits. I would absolutely recommend Kaiser Permanente to others as a wonderful place to work, from the robust continuing education and benefits package to integrated technological access to other health care professionals and our patients. Kaiser Permanente values rehabilitation service professionals and has dedicated resources to offer optimal care experiences for members, staff, and for the improvement of our surrounding communities.

Chris

Physical Therapist

Rehabilitation Services

I have worked for Kaiser Permanente since 2016, and in that time I have found that the organization prides itself on delivering state-of-the-art evidence-based care to our patients. We invest significant time and resources into professional development and mentorship to produce a strong team of clinicians and health care leaders. As a result, our clinicians are not only well respected within our medical center but also within their respective professional organizations. While many of us work as autonomous practitioners, we function as a strong team committed to supporting each other and our community. Kaiser Permanente is a fun and professionally fulfilling place to work, and I would absolutely recommend it to anyone out there looking to grow their career.
Top Reasons to Join Our Team
Growth & Development Opportunities
We empower your ongoing advancement with mentoring, educational tools and courses, sub-specialty opportunities, and advanced training programs — including residencies and fellowships. We also offer educational leave and generous tuition reimbursement to support your growth throughout your career.
State-of-the-Art Care
As leaders in our industry, we are at the forefront of investing in innovative technologies, cutting-edge facilities, and integrated patient systems, all of which elevate patient care — and advance your career.
Engaged Professional Network
With a team of more than 2,500 rehabilitation professionals nationwide, you'll join a powerful network that shares your commitment, supports your efforts, and understands the role you play in advancing our mission.
Committed to You
From our top leadership down, we promote being a best place to work. From supporting work-life balance to growing our peer networks to promoting a culture that amplifies your voice, you are seen and heard at Kaiser Permanente.
Excellent Pay & Benefits
We are committed to helping you and your family meet your personal, professional, health, and financial goals and offer competitive salaries, retirement plans, wellness programs, and much more.
Our Events
Connect with a member of the Kaiser Permanente team at an upcoming career or professional event. We look forward to seeing you!

See What People are Saying About Working at KP

February 29, 2020
"Love working for Kaiser"
Recommends
Positive Outlook
I have been working at Kaiser Permanente part-time for more than 5 years
Pros
Great benefits, flexible schedule, competitive pay, love the team I work with, encourages professional growthFull Review
Thanks
to Our
Employees
Kaiser Permanente has been named one of the 2019 Best Places to Work. Check out what our employees like best about working at KP!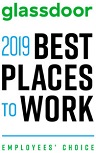 Join Kaiser Permanente's Talent Network
Sign up to receive information about opportunities that relate to your interests.