Internship Opportunities
We're looking for the next generation of leaders to revolutionize the future of care. Our interns and new grads tackle everything from analyzing financial software and designing mobile apps to performing research and clinical process improvement.
This is bigger than an internship and more than a first job. This is your chance to not only jumpstart your career, but to shape the future of health care and impact countless lives.
There's no limit to what you can do
-- and the mark you can make --
at Kaiser Permanente.
As an intern at Kaiser Permanente, you'll develop your skills — and your confidence — as a member of an engaged, innovative, and committed team. On top of the real-world work experience, you'll be supported by our enterprise intern program – exposing you to KP leaders, professional workshops, 1:1 mentoring and more!
We offer internships across our organization, from your local hospital to our corporate offices. Ready to dig into what you're passionate about? Explore our internship programs below.
Our Programs
Business and IT Internship Program: Jump Start Your Career
Ready to set yourself up for a successful business or technology career in healthcare? Through this program, students enhance their professional competencies and knowledge in the dynamic world of health care. Working in our business and technology teams gives students an excellent opportunity to work on "real-world" projects while strengthening their presentation, business, technology, communication, networking, and interviewing skills.
Highlights of this paid experience include:
Enhanced academic learning through hands-on work experience
The opportunity to network and establish relationships within an industry leader
The chance to evaluate and determine potential career paths
Mentoring and career advice from knowledgeable and experienced professionals
Public speaking, project management, time management, and communication skills development
Working in a collaborative culture that supports ongoing growth and learning
Experiences such as professional development workshops, leadership exposure, 1:1 mentoring, and more
Program Duration & Location
Each Internship lasts 10 to 12 weeks during the summer months (typically June through August). We recruit for these positions from January to April. Positions can be in-person, remote, or hybrid throughout our geographic footprint.
Areas of Focus
Our business and technology internships are offered across our non-clinical operations. Opportunities include finance, marketing, sales, consulting, actuarial services, underwriting, human resources, internal audit services, research, cyber security, technology consulting, programming, digital transformation; however, many more opportunities exist.
Business and Technology Interns
One of the best aspects of the program is that interns work on real-world projects and initiatives. Past examples include:
Developing and analyzing financials
Support and develop technology programs and solutions
Researching health disparities to identify equitable care outcomes and opportunities
Performing technical analyses to identify opportunities for improvement with current and future financial performance
Conducting marketing research
Enhancing media plans
Requirements
We offer a variety of positions for undergraduate and graduate-level students with backgrounds in business, computer science, information systems, public health, finance, statistics, marketing, communications, and other disciplines. Beyond that, we look for curious, enthusiastic, fast learners who are eager to contribute their skills and ideas to impact the future of health care, today.
We encourage you to join our Talent Network to learn about additional opportunities at Kaiser Permanente.
Diversifying the Future of Health Care
Looking to find a successful experience in corporate and community leadership? Kaiser Permanente's KP LAUNCH (Learning About Unlimited New Careers in Healthcare) Internship Program offers young adults a variety of paid internship opportunities in Oakland, CA, our headquarter city and medical offices across our Northern California market.
Our vision for KP LAUNCH is to positively impact the lives of young adults from backgrounds that are currently underrepresented in health care careers and build a pipeline of diverse talent that will become future leaders in health care. This is all part of Kaiser Permanente's commitment to high quality care and being able to meet the cultural and linguistic needs of Northern California's increasingly diverse communities.
The program goal is to build and sustain a diverse, culturally competent workforce for the future. To achieve that goal, we focus our intern positions on young people that would otherwise lack the resources to explore a career in health. By providing these young people a chance to learn from inspiring health care professionals and leaders, they can build a valuable professional network. They also gain practical skills and work experiences by focusing on projects that matter. As part of our team, KP LAUNCH interns are helping Kaiser Permanente shape the future of health care.
Program Features
8 Week Paid Summer Internship
Direct Work Experience
Professional & Personal Development Workshops
Mentorship & Networking
Exposure to Senior Leaders in their Field of Interest
To Be Eligible, College Interns Must:
Attend or plan to attend a community college or a four-year undergraduate college or university
Provide proof of eligibility to work in the United States
Demonstrate leadership ability through campus activities, community service, or previous employment
Have permanent residence in a Northern California Kaiser Permanente Designated Service Area
How to Apply
Our application period opens annually during November/December of each year. Please review all eligibility requirements before and during the submission of your application. More information and the application can be found at kplaunch.kaiserpermanente.org/
You can also email KP.Launch@kp.org
We encourage you to join our Talent Network to learn about additional opportunities at Kaiser Permanente.
What Our People Say
Estevan
Compliance
Ethics & Integrity Intern
"

I am assisting in the development of SharePoint sites for Behavior Health, Continuum Care, End State Renal Disease and Telehealth. I also have been facilitating meetings and managing projects.

"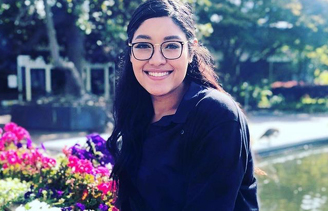 Analeeza
National Equity
Inclusion & Diversity Intern
"

I am so excited to be a part of this amazing team, being able to work in a space that promotes diversity and inclusion is so special and being able to partake in work that really champions what KP stands for is a great experience!

"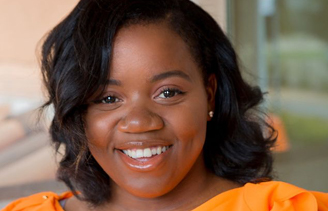 Aryonia
Corporate
Communications Intern
"

My personal favorite impromptu informational meeting was with Donna Uchida because what started as a meet and greet lunch led to helping create ideas for the CEO Comms Brand Strategy. My personality and candor even led to a private meeting with Bernard Tyson – CEO and Chairman at Kaiser.

"
Discover the Path to a Successful and Impactful Career
Our interns have the opportunity to express their ideas and ask questions. This is a direct reflection of a culture that puts people first. We not only work to make our members and patients healthy but ensure our team members enjoy total wellness. And with robust training opportunities, competitive pay, and outstanding benefits, you are guaranteed to feel personally rewarded and professionally fulfilled.
The KP Intern Experience
Experience. Exposure. The opportunity to excel. Hear from some of our interns as they describe what makes the intern experience at Kaiser Permanente truly unique.
Millennials Given Opportunities to Grow
Kaiser Permanente is a great place to start a meaningful career. This video explores several facets of growth that young employees experienced while working with us.
Days Like This: Summer Internships at Kaiser Permanente
Our interns are our future, so we wanted to know why they chose Kaiser Permanente for their internship and what they enjoy day to day about being part of our team.
What it Feels Like to be a KP Intern
Get a feel for what it's like to be an intern at Kaiser Permanente! Follow our interns from when they start their day, network and give back to the community, to when they relax with games in the office and our on-site farmers markets.
Looking for More Ways to Grow Your Future with Us?
Our Events
Meet a member of the Kaiser Permanente team at an upcoming career or professional event.