Military
You have extraordinary skills. We have a hugely diverse range of opportunities. You understand the power of teamwork. We have a team that's committed to mutual success. You know what it means to deliver when lives depend on it. We are a mission-driven organization dedicated to improving lives. At Kaiser Permanente, we recognize that our U.S. military members are uniquely qualified to enhance our team.
Come build a challenging and meaningful career at a recognized 2021 Top Military Friendly Employer — a place that's dedicated to transforming both health care and lives.
Military Skills Translator
Providing Training and Support
We are committed to your professional future and provide you with the resources and training you need to continue to grow and succeed. Our competitive compensation and benefits support your physical and financial health, and our commitment to total health supports you in maintaining balance between your work and everything you work to enjoy.
Our Dedication to Military Veterans' Health and Careers
Watch Ronald Copeland, our senior vice president and chief Diversity & Inclusion officer, and also a veteran of the United States Air Force, speak on our commitment to military veterans — to create opportunities for meaningful careers, provide access to resources and support, and ensure military veterans and their families receive high-quality health care that meets their specific needs.
From Sea To Shining Sea
Across Kaiser Permanente, our KP Veterans Association is committed to giving a voice to the strengths, needs, and concerns of military veterans and their families. These internal communities advocate for the health, rights, and respectful treatment of military veterans and strive to make Kaiser Permanente an employer and health care provider of choice.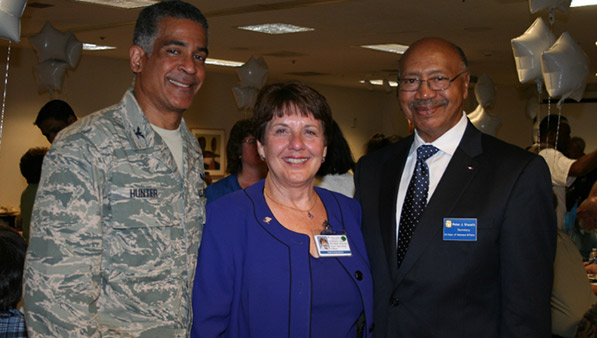 Military Officer Transition Program (MOTP)
Our MOTP is durational and supports professional advancement through a unique career trajectory. Underscoring our commitment to our armed services, this two-year durational rotation program prepares high-performing junior military officers for successful leadership roles with Kaiser Permanente. Working in the rotational format, this program includes on-the-job experience, leadership mentoring, and Web-based and classroom training in a number of roles, including:
Health Care Operations
Information Technology
Enterprise Shared Services
National Facilities Services
Health Care Administration
Human Services
Finance & Accounting
Marketing & Sales
Required Qualifications include:
Minimum four (4) years commissioned service
Current commissioned military officer or former commissioned officer who has not been separated from the military for more than two (2) years. This may be waived if pursuing higher education
Bachelor's degree from an accredited college or university
Excellent military record
Preferred Qualifications include:
MBA or other advanced degree strongly preferred
If you are interested in participating in this unique leadership development opportunity, email us at Veteran-Recruitment@kp.org.
We Celebrate Ability
Named as a leading best place to work for people with disabilities on the Disability Equality Index (DEI), we understand how unique abilities and backgrounds enhance the way we connect with and care for the millions of people we serve. If you are someone with a disability, we invite you to join our award-winning inclusive culture and discover all the ways we support your success.
100,000 Jobs Mission
Military Friendly Employer
Military Friendly Spouse Employer
Military Friendly Top 10 Employer
Military Spouses Employment Partnership - 100,000 Hires