Serving those who have served us: Kaiser Permanente
recognized as a Top Ten Gold Employer for Military Friendliness
For the third consecutive year, Kaiser Permanente earned a spot on the 2018 Military Friendly Top Ten Gold Employer list. Finding a spot in 1st, Kaiser Permanente is recognized in the nonprofit category for outstanding commitment and programs for the nation's veterans and their families. This award is presented by Military Friendly Employer from Victory Media, publisher of G.I. Jobs and other military friendly brands.
When Dan Modlin first joined Kaiser Permanente's junior Military Officer program in 2015, he was pleasantly surprised at the support he found for individuals with a military background. "I've been at Kaiser Permanente now for more than a year, and it has exceeded all my expectations, with great leaders and meaningful, challenging work," said Modlin. "It's rare to find an organization you're proud to work for. That's how I felt about the Army. I was proud to be serving a greater cause."
Since the launch of the Junior Military Officer program in 2013, Kaiser Permanente's support for veterans has made great strides in supporting Modlin and others with similar backgrounds. These improvements include enhancing the Kaiser Permanente Careers website to provide essential tools to support job applicants with military connections, and building lasting partnerships and strategic alliances that significantly improved how we recruit and support veterans and their families. In October of 2016, Kaiser Permanente was inducted into the Military Spouse Employment Partnership (MSEP), a targeted recruitment and employment solution that creates employment opportunities for military spouses by connecting them with employers who are actively recruiting. It was efforts though this partnership that helped land Kaiser Permanente on the 2017 Military Spouse Friendly Employers List.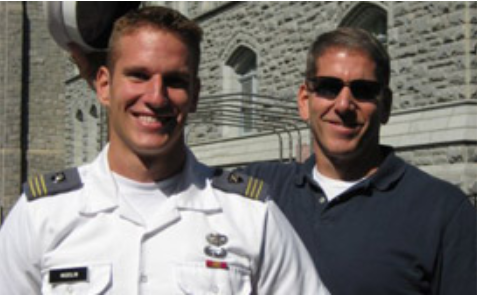 "Supporting veterans, active service members, and their families is a priority for Kaiser Permanente," said Marcus Williams, Military Recruitment Programs leader. "Recognition as a Military Friendly Top Ten Gold Employer is a solid affirmation that we're on the right track."
When looking at his time spent at Kaiser Permanente thus far, Modlin says, "After learning about the mission and vision and how Kaiser Permanente is transforming health care in America, I wanted to be a part of that. I haven't been disappointed."
If you're a military veteran looking for a career at Kaiser Permanente, join Kaiser Permanente's Talent Network to receive information about career opportunities that align with your interests.
If you'd like to join a community of professionals that appreciates and strives for innovation while always putting the safety and care of the patients first, explore our careers today.