Meet our new Chief Nurse Executive, Michelle Hook. She brings a wealth of experience and passion to the role and we're excited about our future together.
What did you do before joining Kaiser Permanente? Please tell us more about yourself and your background.
I was born and raised in Southern California and was a varsity basketball player and a varsity cheerleader. My life has been enriched with five wonderful kids and ten grandkids. Outside of work, I relish the moments spent with them. Going to their sporting events and passionately cheering them on brings me immense joy. Additionally, I have a deep love for travel, particularly to warm destinations. I find great excitement venturing off the beaten path and discovering unexplored places.
I was a nurse for over 15 years and I am proud to stand as a Nurse Executive who excels in steering diverse teams and departments toward transformative outcomes. My ability to think strategically has driven turnaround strategies, propelling advancements in finance, quality, efficiency, and regulatory compliance. I have a track record of translating vision into action, cultivating high-performing programs and initiatives that empower engaged teams within a self-governance framework and a culture of accountability. I have initiated impactful changes in my career that underscore my expertise. My development of standardized processes has resulted in remarkable reductions in Hospital-Acquired (HA) conditions, including notable declines in C-Diff cases, CAUTI, CLABSI, and HAPI, with outcomes that bettered the lives of our patients.
How did you become interested in health care?
From my earliest days as a nurse, my passion for health care was ignited by the profound impact I witnessed nurses making on patients' lives. As a bedside nurse, I had the privilege of providing compassionate care to individuals during their most vulnerable moments. That's when I realized the incredible potential of health care to bring comfort, healing, and hope to those in need. This firsthand experience sparked a desire within me to contribute on a larger scale; to make a lasting difference not just at the bedside, but across entire health care systems.
As I progressed in my career, moving from the bedside to leadership roles, my interest in health care deepened. I observed the intricate interplay of clinical expertise, organizational strategy, and patient outcomes. I recognized that effective leadership had the power to shape not only the quality of care but also the experiences of both patients and health care professionals. This realization compelled me to seek opportunities to further my education and refine my leadership skills.
Throughout my journey, I've been motivated by the belief that health care is not just a profession, but a calling to serve and uplift humanity. Witnessing the tireless dedication of my colleagues and the resilience of patients has continually reinforced my commitment. My journey from the bedside to the role of Chief Nurse Executive has been fueled by the desire to contribute to the betterment of health care delivery, ensuring that every patient receives the exceptional care they deserve.
What attracted you to Kaiser Permanente?
I was drawn to Kaiser Permanente by their unique and holistic approach to health care — an integrated health care model that aligns with my values and vision for comprehensive patient care. Kaiser Permanente's commitment to delivering high-quality, patient-centered care resonates deeply with my own professional philosophy. The integration of medical care, pharmacy services, and technology under one umbrella fosters seamless collaboration among health care professionals, ultimately leading to improved patient outcomes and experiences.
What truly sets us apart is the sense of family that permeates every corner of the hospital. While our professionals come from throughout the area and from all walks of life, we work with a shared purpose. This is because Kaiser Permanente West Los Angeles Medical Center is more than a workplace; it's a second home. This familial bond goes beyond the confines of our shifts, uniting us as a tight-knit community that stands together in the face of challenges and celebrates triumphs as one.
The longevity of our working professionals speaks volumes about the environment we've nurtured. Many of our team members have chosen to remain with us for years, a testament to the fulfilling and satisfying experience they find here. This dedication is fueled not just by the exceptional medical care we provide, but by the relationships we build and the sense of belonging we cultivate. Our hospital is a place where individuals find purpose, professional growth, and lasting connections. This unique blend of diversity, family-like camaraderie, and the enduring tenure of our workforce truly makes Kaiser Permanente West Los Angeles Medical Center an exceptional and cherished place to work.
Is there something you would like to share with the West Los Angeles community?
We are excited to extend our message to the entire West Los Angeles community, acknowledging our commitment to the collective well-being that encompasses not only individuals, but the community as a whole. Our nurses, who both live and work in this area, hold a special place in their hearts for the community.
Beyond their roles within medical facilities, our nurses generously dedicate their personal time to volunteer work that directly benefits the community. This includes initiatives such as the beautification of local schools, providing valuable breastfeeding education at the WIC Division (Women, Infant, and Children), and organizing engaging community education fairs right at our medical center grounds.
In unity with our community, we strive to nurture an environment that supports physical health, mental well-being, and emotional flourishing. Your thriving health is our shared aspiration, and we look forward to collaborating with you to ensure a vibrant and prosperous future for West Los Angeles.
What is one word that describes the Kaiser Permanente West Los Angeles Nursing Team?
COMPASSIONATE
This word encapsulates the heart and soul of nursing — the genuine care, empathy, and dedication that nurses bring to their patients and their colleagues every day. Compassion is what drives nurses to go the extra mile, to provide comfort, support, and healing to those in need, and to create an environment where patients feel valued and understood. It's a word that embodies the essence of nursing as a profession and the foundation of the care provided by the entire team.
What is different about Kaiser Permanente nursing?
What sets Kaiser Permanente nursing apart is our unique nursing professional practice model, which places "Patient and Family" at its very center. This model reflects our unwavering commitment to patient-centered care and embodies our holistic approach to health care.
Our nursing practice model underscores collaboration and interdisciplinary teamwork. It acknowledges that delivering exceptional care extends beyond the bedside. By involving various health care professionals, we ensure that patients receive comprehensive, well-rounded care that addresses all aspects of their well-being.
Moreover, our commitment to continuous improvement is deeply ingrained in this model. It encourages nurses to engage in evidence-based practice, research, and ongoing education. This dedication to staying current with the latest advancements ensures that our patients receive care that is informed by the most up-to-date knowledge and best practices.
In essence, what truly sets Kaiser Permanente nursing apart is our patient-centered approach that goes beyond treating ailments — it encompasses the entirety of the patient's experience, and it's a reflection of our dedication to delivering care that is not only medically excellent, but also deeply compassionate and personalized.
What our people say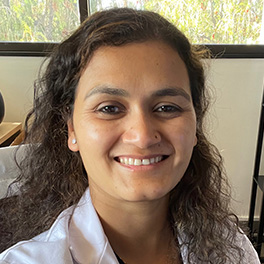 Nursing is so much more than just applying knowledge learned from school to provide patient care. As a nurse, I can make a direct and positive impact on the lives of my patients and their families.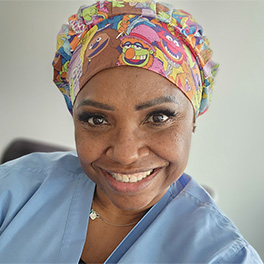 One day a mother will recall the story of her birth experience. And when she thinks about that day, she may think about how her nurse made her feel. That's what I love most about being a nurse. My patients may not remember my name, but they will always remember that I went above and beyond to ensure they had the best birth experience possible.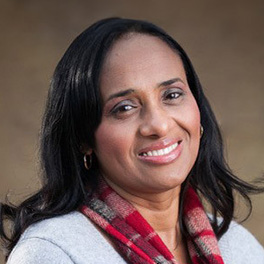 Kaiser Permanente values work-life balance and promotes a holistic person-centered approach to help motivate my best work. My experience working with this team has been a blessing. The earlier you build a career here, the more beneficial it will be for you and your family.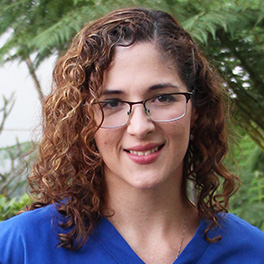 I love making a positive difference for a patient and their family during what could potentially be the hardest time of their life. Hospitals are intimidating and fill people with anxiety. But as a nurse, I can make the entire experience different by keeping the patient involved and informed.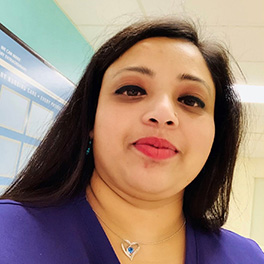 I'm grateful to Kaiser Permanente for the opportunities to grow personally and professionally. I participate in different projects and committees and attend conferences and educational meetings to gain knowledge. Their financial assistance also helped me earn my master's degree.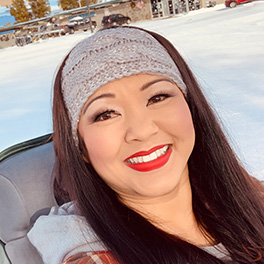 I love utilizing my skills, critical thinking, and evidence-based practice to provide quality care with compassion. We also collaborate with health care teams to coordinate patient care and improve outcomes. I love what I do. I can customize care for each patient and treat them with respect and compassion."