Northwest Nursing Careers
As a nurse with Kaiser Permanente, you'll thrive in a patient-centered, healing environment where you'll work among true health experts. Along with support, innovative tools, and opportunities to grow your skills and your career, you're also free to express your true self. This is where you can share your passion for healing with every community you serve. That's how we'll all realize the true strength of total care.
Our Nursing Specialties
Maternal Child Women's Health
Be part of some of the most important and memorable moments in a family's life by helping to welcome their children into the world. As a Maternal and Child Health RN, you'll go beyond caring for a patient by providing care and support to an entire family.
Specialties:
Antepartum
Labor and Delivery
Postpartum
Surgical Procedures and Recovery
Lactation
Special Care Nursery/ Neonatal Intensive Care
Newborn Care
Triage/Advice Nurse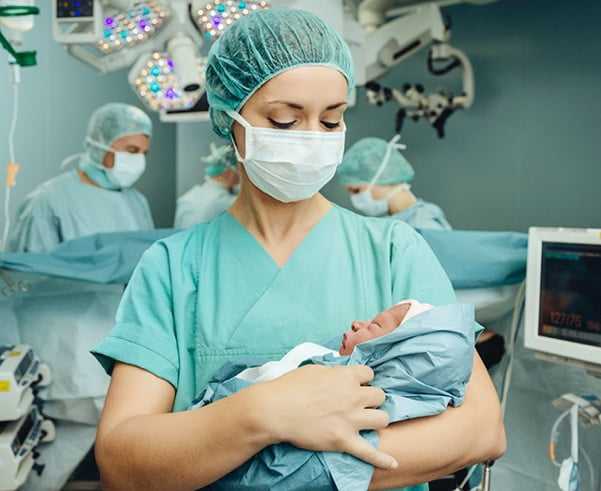 Medical Surgical
As a Medical Surgical RN, you'll have limitless opportunities to advance your skills and become an expert practitioner. Each unit has non-invasive telemetry capability and accommodates complex patient populations. Medical Surgical RNs are leaders among the health care team and truly make a difference in the lives of their patients.
Sunnyside Medical Center specialties:
Oncology
Comprehensive Stroke Center
Neurology
Neurosurgery
Traumatic Brain Injury
Cardiac, including pacemaker placement and percutaneous cardiac interventions
Orthopedic surgery, including injury and joint replacements
Neurosurgery spine patients
General surgery
Bariatric surgery
Breast reconstruction surgery
Gynecological surgery
Urology surgery
High-acuity complex medical patient populations, including peritoneal dialysis, hemodialysis, cystic fibrosis and eating disorders
Westside Medical Center specialties:
General surgery
Orthopedic surgery, joint replacements
Urology surgery
High-acuity complex medical patient population: Peritoneal dialysis, hemodialysis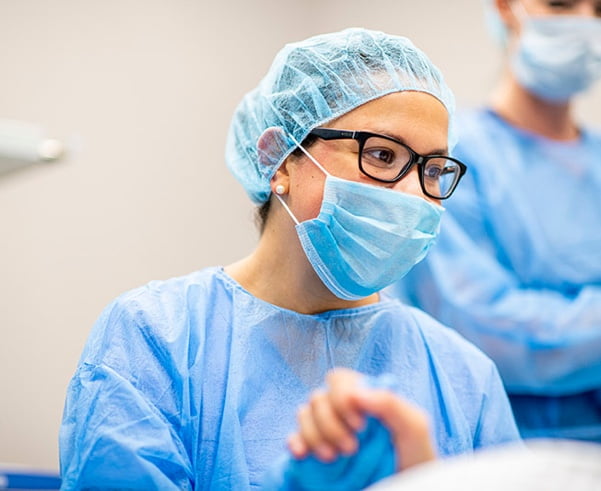 Critical Care
As a Critical Care nurse, you'll work in an up-tempo environment while treating both Critical Care and Progressive Care patients. Across patient situations, you'll have the opportunity to provide a wide range of treatments and help make a difference by bringing the highest level of care.
Sunnyside Medical Center specialties:
Cardiovascular Intensive Care Unit
Cardiovascular Progressive Care Unit
Medical Surgical Intensive Care Unit
Medical Surgical Progressive Care Unit
Bariatric Surgery
CABG
Neurosurgery
STEMI
Stroke
TAVR
VAD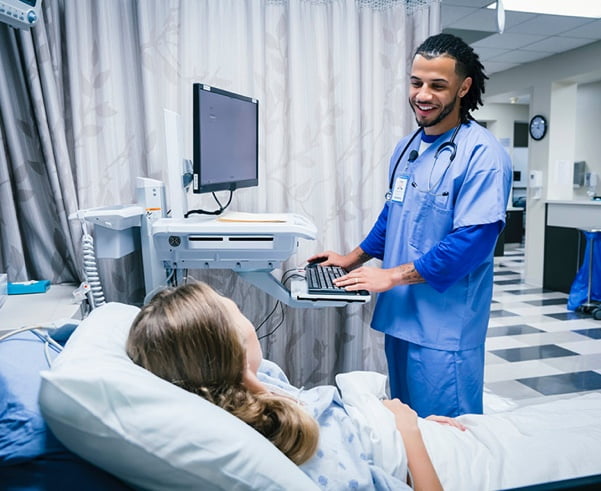 Emergency Department
Some of the most intense and rewarding moments in health care occur here. As an Emergency Department RN, you will have the opportunity to truly make a real difference for your patients as you see them on the worst day of their lives and directly aid in their recovery.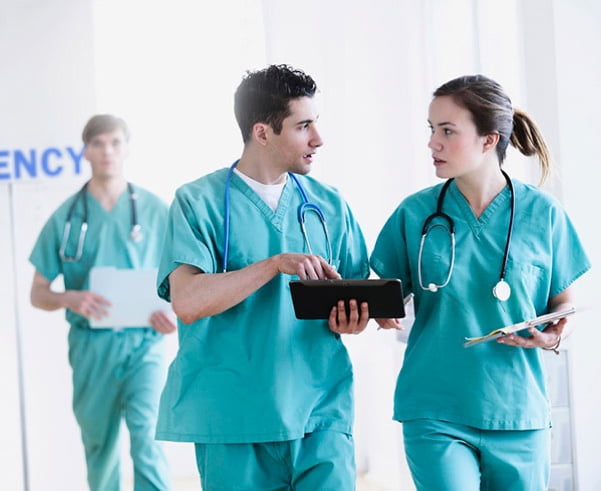 Perioperative and Interventional Services
As a result of us providing surgical procedures for more than 600,000 members, becoming a Perioperative and Interventional RN gives you the opportunity to aid in an incredible breadth and depth of procedures. This also means you'll have plenty of options for career growth, location flexibility, and patient population.
Services:
Prep and Recovery
Operating Room (OR)
Cardiovascular Lab (CVL)
Medical Procedure Unit (MPU)
Dialysis
Cardiovascular Prep and Recovery (CVPR)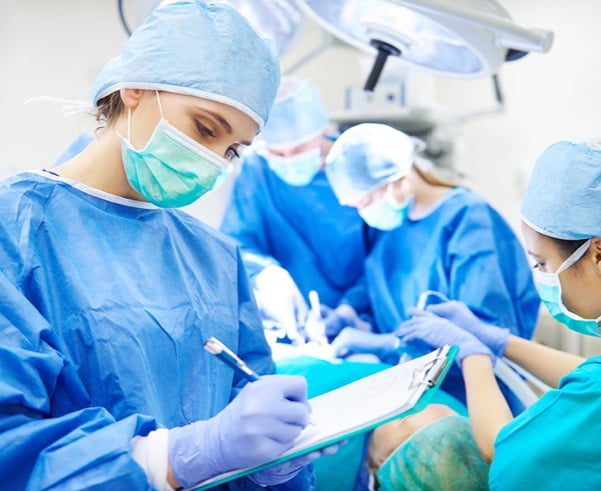 Ambulatory Surgery Centers (ASCs)
Join a team of RNs, surgical technicians, anesthesia technologists and other surgical patient care staff providing key outpatient surgeries and procedures. This includes the opportunity to work in one of three centers in Portland, Clackamas, and Salem — with 19 ORs that offer multiple specialties and six procedure rooms that provide Endoscopy and Ophthalmology services.
Sunnybrook services:
Pediatrics, age 7 and older
Neurosurgery spine
General
Plastics
Head and Neck
Vascular
Oral Surgery
Urology
Podiatry
Orthopedics, including total joints
Gynecology
Endoscopy Services, including pediatric
Interstate services:
Pediatrics, age 6 months and older
Dental
General
Urology
Head and Neck
Ophthalmology, including retina surgery
Orthopedics
Dermatology
Skyline services:
Pediatrics, age 7 and older
General
Orthopedics
Gynecology
Urology
Pain
Ophthalmology
Endoscopy
Podiatry
Dental
Endoscopy Services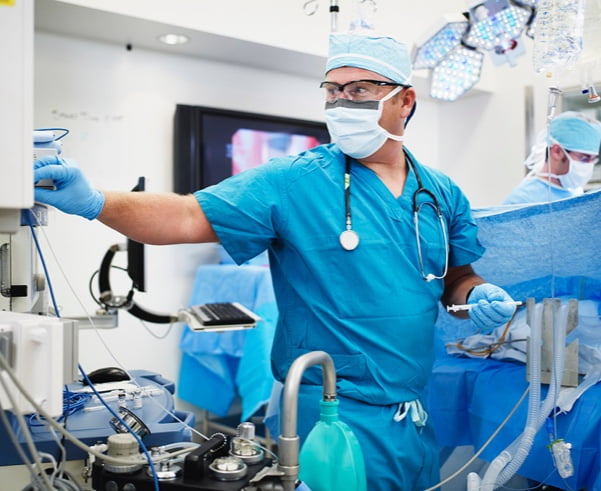 Ambulatory
Whether you're newly licensed or an experienced RN, on our Ambulatory team you'll be part of an interdisciplinary group working collaboratively to provide high-quality, affordable health care services. Together, you'll work to improve the health of our members and the communities we serve.
Specialties:
Additional Medicine
Allergy Immunology
Cardiology
Convenient Care
Dermatology
Endocrinology
Family Medicine
Foot Care
Gastroenterology
General Surgery
Genetics
Gender Pathways
Hepatology
Immune Deficiency
Infectious Disease
Infusion Centers
Internal Medicine
Mental Health
Nephrology
Neurology
Occupational Medicine
Obstetrics and Gynecology
Oncology
Ophthalmology
Pain Management
Pediatrics
Physiatry
Podiatry
Population Health
Pulmonology
Radiation Oncology
Rheumatology
Surgical Specialties (Vascular, Thoracic, Head and Neck, Orthopedics, Plastics, Neuro, etc.)
Telehealth/Advice Nursing
Wound Care
Urgent Care
Urology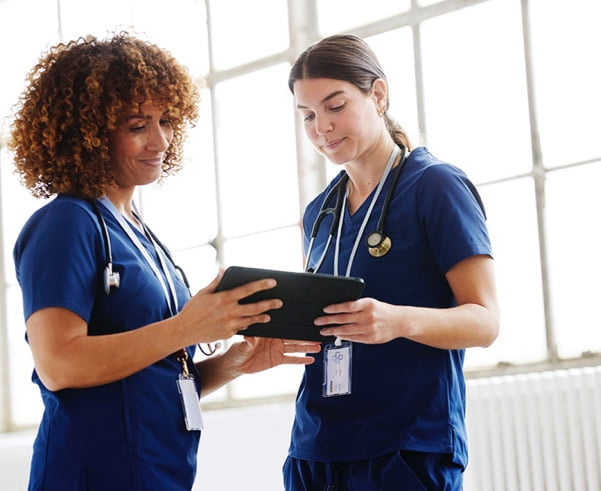 Population Health
Our integrated healthcare model works together to form a care umbrella we call "Continuum of Care".
As a Continuum of Care RN, you'll be a core part of our patient's care journey — no matter where it takes them. These roles are about coordinating care and ensuring the best health outcomes beyond our bedsides. That includes collaborating with other disciplines to optimize recovery and empowerment, but you'll also play an important part in addressing the physical, intellectual, emotional, and social needs of our patients.
Specialties:
Care Management
Virtual Transition Clinic (hospital to home)
Health Engagement and Wellness Services (health coaching)
Gender Pathways Clinic
Clinical Informatics and Innovations
Hospice and Palliative Care
Home Health and Home Infusion
Skilled Nursing Facility
Post-Acute Care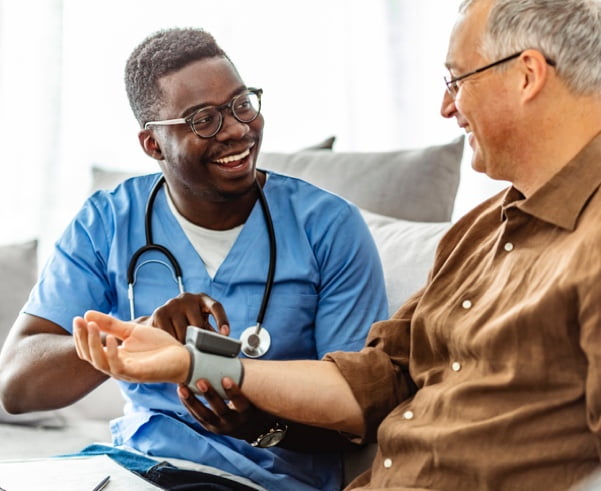 Inpatient Care Management
Our RN Care Coordinators work at the top of scope, taking bedside nursing skills to the next level serving as mentors, subject matter experts, and leaders in nursing. Utilization of the nursing process, gap analysis, communication of interventions for both short and long term success, excellent communication skills both verbally and written are core to providing successful patient outcomes as a care coordinator.
They collaborate with an with interdisciplinary team of physicians, nurses, therapies, dieticians, and leaders to provide quality hospital care and develop a patient centered transition plan back to the community.
They perform holistic intake assessments that inform development of the plan of care both acutely and for needs after discharge form the hospital.
Concurrent utilization review and evaluation of progression is also part of the role to optimize medical and social supports for patients and their families while responsibly stewarding resources for the community as a whole.
Care management requires frequent, compassionate, but difficult conversations with patients and families about plans of care including timelines, recommendations, benefits, services, costs, and eligibility of available care options. Bedside nurses must become familiar, competent, and confident in having these conversations and working towards agreements with satisfactory results.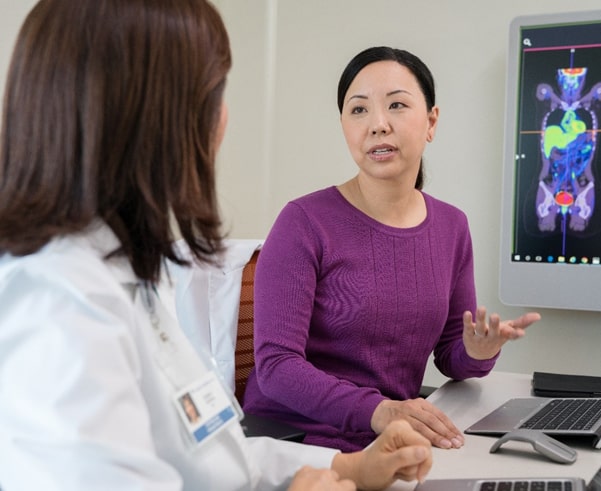 What Our People Say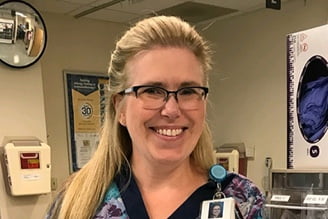 Dena T.
RN Team Lead, Salmon Creek Outpatient
"

I practice nursing at Kaiser Permanente because of the team approach to care. I love that all disciplines are there to care for our patients. We also strive to do best practices, and the staff have a say in how we deliver care.

"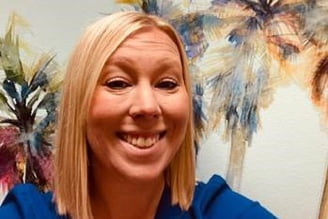 Jesslyn L.
Registered Nurse
"

I've been a nurse at Kaiser Permanente for almost 11 years and they've supported me through my journey. I've been able to complete my BSN program with 100% financial support from our union and management helping accommodate my schedule.

"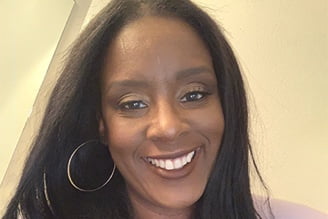 LaSheila R.
Population Health Director
"

I started working at Kaiser Permanente almost 32 years ago as a new graduate RN. I've had many management growth opportunities, such as courses in leadership, fellowships, and mentoring both nurses and interns. They've provided me with the tools to become my best self as a nurse and as a leader.

"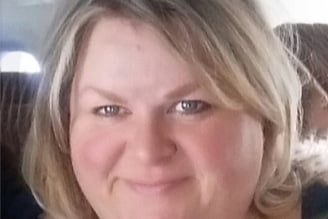 Wendy K.
Manager, Acute Care Utilization Management
"

Throughout my 23 years with Kaiser Permanente, I've been blessed to have some excellent managers and mentors along the way and try to pass on this support through an effort to be a strong mentor for those that are coming up in the company now.

"
Why Join Us?
Flex Your Hours
In our environment, there's room for a career and a life. Many of our nursing departments offer flexible hours.
Taking More Home
We appreciate our nurses and they know it. That's why, compared to our competitors, our nurses' take-home pay is higher.
Be You
As a health care team that's a reflection of all our communities, we are all able to be our true, authentic selves.
Innovative Care
From telehealth to our integrated Kaiser Permanente HealthConnect® records system, we continue to improve care delivery and re-imagine what total care can be.
Nurses as Leaders
Throughout our system, you'll find nurses rising to leadership positions while helping further our system's mission.
Follow Your Passions
You'll be encouraged to grow your nursing skills and your career with Kaiser Permanente Northwest in the direction you're most passionate about. We'll support your future.
Competitive Benefits
Our nurses receive competitive compensation, medical and dental, vacation and holidays, pension and retirement plans, performance sharing plan, tuition reimbursement and professional development.
Recognizing Excellence
STS Surgeons 3-Star Rating

We received Oregon's highest-rated cardiac program from the Society of Thoracic Surgeons.

CMS Hospital 5-Star Rating

Kaiser Permanente Sunnyside Medical Center received the highest possible Hospital Star Quality Rating.

Satmetrix Net Promoter

For the 11th consecutive year, we received the highest loyalty ranking in the category and nearly double the industry average.

AHA Stroke Gold Plus Quality Award

American Heart Association awarded Kaiser Permanente Sunnyside Medical Center and Kaiser Permanente Westside Medical Center with the Stroke Gold Plus Quality Award.

NCQA Best Health Plans

Kaiser Foundation Health Plan of the Northwest tied for the highest rating in Oregon and Washington.

CMS Medicare 5-Star

Northwest Permanente received the highest rating possible — five out of five stars.

Insure.com Top Rated

We received the highest rating for customer satisfaction by Insure.com.

Portland Monthly Top Docs/Dentists

Northwest Permanente has 215 top docs/clinicians and 11 top dentists/specialists.

NCQA Quality Compass Medicare Health Plans

Across 26 measures, no plan rated higher than the Kaiser Permanente Northwest Medicare health plan.

Healthgrades America's 50 Best Hospitals

Kaiser Permanente Sunnyside Medical Center ranked one of the top 50 hospitals in the U.S. — placing us in the top 1% of all hospitals in the country.
Community Investment and Outreach
10,000 Medically Tailored Meals were delivered through a pilot program with Meals on Wheels to test health care outcomes related to chronic diseases.
$132,342,552 is the amount of our annual investment in subsidized care and coverage, including medical financial assistance, charity, and grants and donations.
3,250 Volunteer Hours were dedicated to community service and outreach programs by Northwest Permanente employees.
$11,906,236was our annual investment in our Internal Medicine Residency Program and our Center for Health Research.
81 Schools and Community Groups experienced our Educational Theatre Program addressing school community health.
$2,973,862 represents our annual investment in economic opportunity initiatives, including scholarships and capacity building for small businesses.
10 Nonprofits focused on fighting systemic racism throughout the region received grants totaling $250,000.
$166,226,224 is our total annual investment to make total care a real part of our communities through education, donations, grants, and other initiatives.
More About Kaiser Permanente Northwest
Our Events
Meet a member of the Kaiser Permanente team at an upcoming career or professional event.